Conversations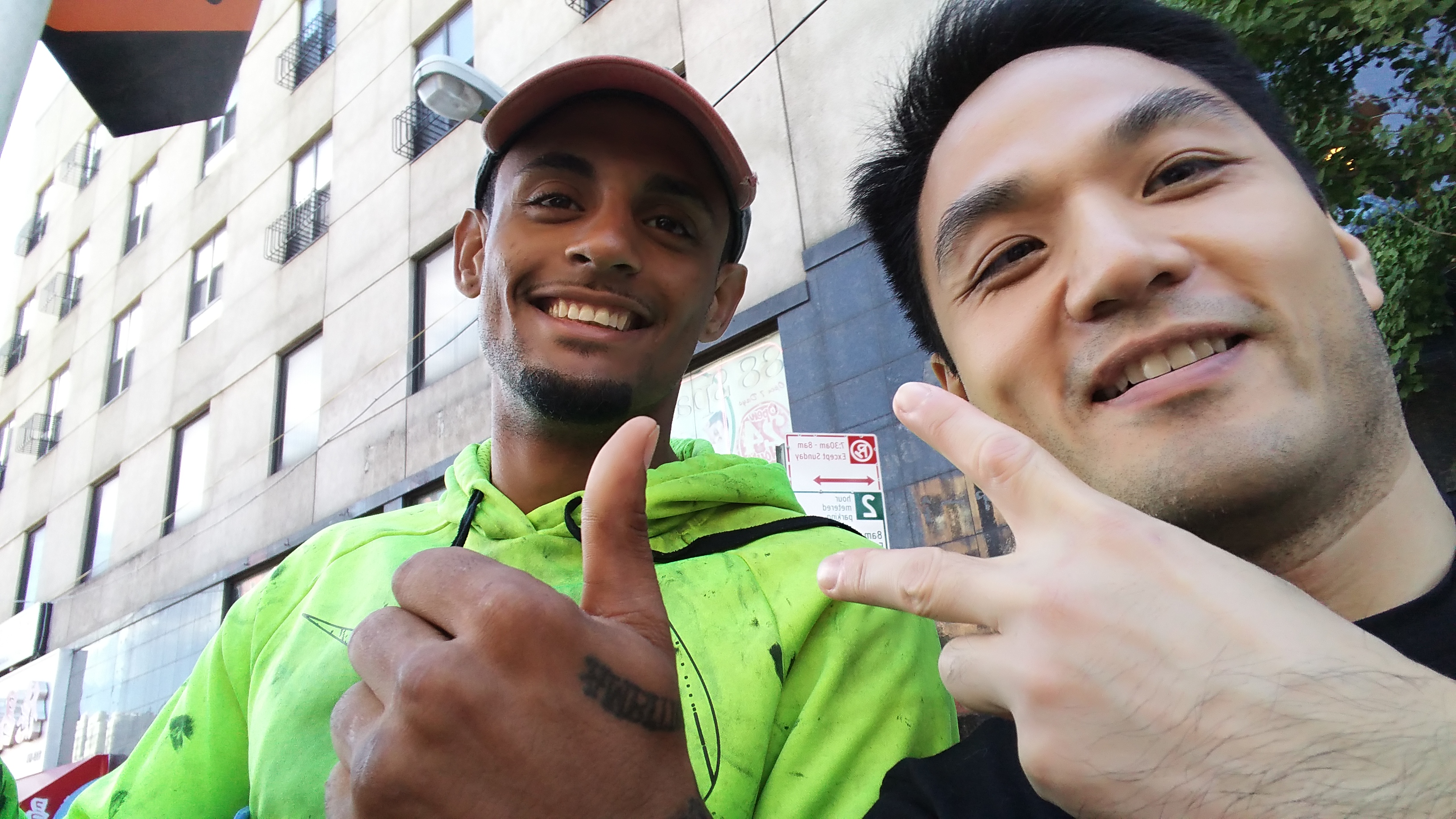 For you to get the full effect of this story, you have to know that I'm a germaphobe.
Not a terribly bad one, but enough that I'll return home to get bottle of hand sanitizer if I leave with it or buy a new one immediately.
At last count, I have 14 bottles of them. That I know of.
I gave the little guy a bath the other day and he did something he's never done before:
Me: …and that's why the story of Tyre, the seige of Alexander the Great, and the Elvis Barbershop. Wait, what are you doing?
Him: (concentrating)
Me: Wait, are you…? No, don't you…don't…ohmygod…what are you doing?! For the love of god, stop! Stop! Stop! Don't! Oh, man…
Him: (doesn't stop until he's done, inhales, smiles)
Me: (sighs) Well, papa's gonna go throw up now. Then we'll clean you up and figure out how to sell this apartment. We can never come back here.
---
Was on 41st Avenue, between Main Street and College Point Avenue in Queens the other day. Saw this lanky construction worker lead this group of elderly Chinese women around the construction site.
That's him in the pic above.
He spoke to them in polite but limited Chinese, despite not being Chinese himself. I had to chat with him.
Me: Dude, that's cool.
Him: What?
Me: That you took the time to learn the words to talk to them.
Him: (laughing) Thanks! I try. I figured I should learn how to say the right thing.
Me: (holding out hand) I like meeting nice people. The world's fulla douchebags. It needs more nice people.
Him: (smiles and takes my hand)
---
Striking up conversations is a skill, but not always one that ends up anywhere meaningful. Although they're all interesting in their own right.
Me: (interrupting) …sorry, I have to ask how old you are before we go on.
Her: 22, why?
Me: Oh, that won't do at all.
Her: (laughing) Why? How old are you?
Me: Not to ruin this lovely conversation but…ancient. Just ancient.
Speaking of conversations and foreign languages, here's a video with Oakland Raider, James Cowser discussing dim sum with much (much) better Chinese than I ever have.
Went to dim sum with someone recently but that's a story for another time. One can only jump around so much in a single blog entry without making the reader's head spin.
I think I hate James Cowser. Purely out of jealousy.
Location: all over the place
Mood: not good, not terrible. Meh
Music: I'm a funny little thing, I can tell you this for nothing
Like this post? Tell someone about it by clicking a button below.