As Iron Sharpens Iron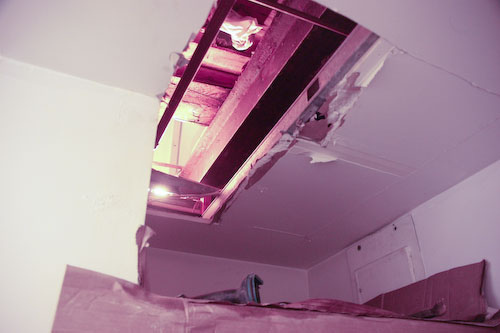 Me: (discussing the triathlon) If there's a competition in three parts where the first part is solving a computer problem, the second part is fencing, and the third part is cooking, I'd totally rock that.
Her: (laughing) You would totally rock that.
With the exception of maybe Jaerik, don't think mosta you read when I wrote my favourite quote in the world from this dude named Schopenhauer that goes, With increased intelligence, comes increased capacity for pain.
Him: She left. Think I need to be by myself for a bit.
Me: Sorry to hear that, man. But I think that that's not the way to do it – get out there and date.
Him: I don't wanna get back out there.
Me: You gotta. Interacting with a buncha new people's the best way to learn about yourself – as iron sharpens iron so does one person sharpen another. Plus it's self-correcting: Say you do it for six months. In six months, let's say you finally meet a great girl. You're golden. Say your ex comes back. After six months of dating other women, you've learned that much more about yourself. You're golden. Let's say neither after six months. You're still out there getting better and meeting women. So you're still golden.
Him: I shouldn't have lied to her.
Me: No, you shouldn't have. But you did. And you can't plead, argue, logic or beg someone to care. All you can do it take the pain and deal with it. Leave her alone – she'll either come back or won't. Either way, handle yourself first.
Speakinga Jaerik – since it's now public knowledge – congrats for your company selling Islandlife.
The offer for manservant's still open.
In other news, got a small leak in my kitchen ceiling.
Location: Still sweating at my pad
Mood: Still hot
Music: One fine day You're gonna want me