Better off now
After the night out with the Firecracker and her friend, neither of us could make it to the Frenchman's karaoke thingy the next day.
Me: (next morning) I think I'm still drunk.
Her: I need a Tylenol.
Me: Why are we even awake?!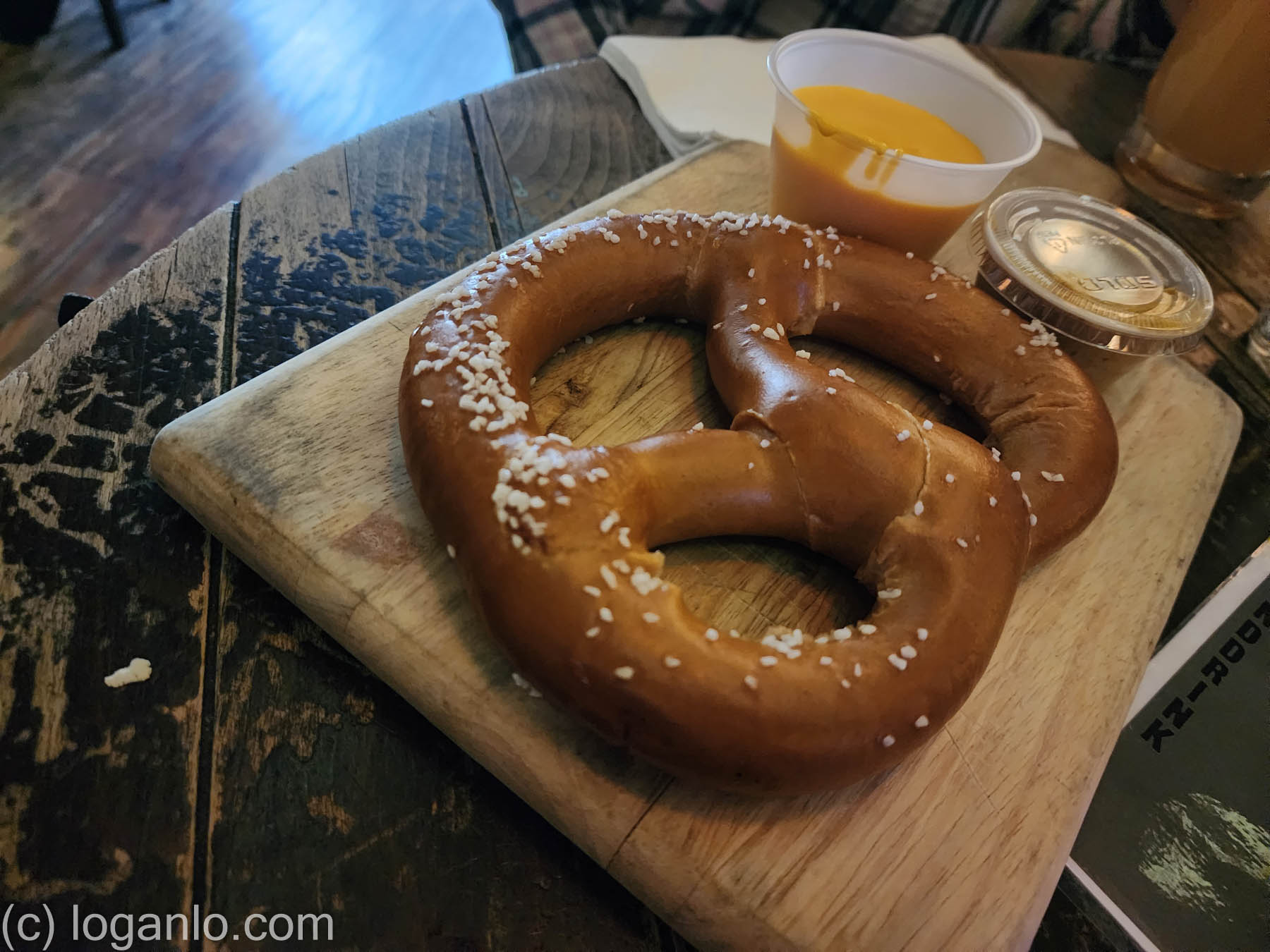 But we were scheduled to meet up with her sister and her sister's fella, both of whom lived across the street from her.
We ended up meeting up at a bar for an afternoon drink, not too far from the tiki bar we were the night before.
The Firecracker and I each got a rum and diet coke – plus wings for me – while they got beers and a huge pretzel for their kid, which made me think of Germany.
Her sister and fella were super cool and grabbed the bill, which was super nice of them.
Afterward, I was hungry for more wings, so we spent a solid 45 minutes walking around the hood looking for more wings, which I ultimately found.
A young couple were arguing – well, the fella was being yelled at by his girl – and the girl asked me what I thought.
Her: (turning to me) What do you think?! Am I right or is he?
Me: I'm just trying to get some wings here, lady…
Her: No, no, no, is he right or am I?
Me: (shaking head) I can't say. I can say that communication isn't what you're saying but what he's hearing. And he – and everyone else here – is just hearing you yell at him, kid.
There's a lot more to this story but I'll end it here.
The next day, I went out to NJ to get the boy from my in-laws.
MIL: We're having pasta, salad, and garlic bread.
Me: I'm not saying no to any of that.
He went out with his guitar to practice and bringing it back was a bit of a pain, but worth it because he had plenty of time to practice.
As you might imagine, the Firecracker and I chat quite a bit now.
I find it odd because the weird commonality of the women I met after Alison have all had very sad stories to tell.
Wonder if it's something about me that either attracts people with sad stories or perhaps they feel safe because I have my own – obscenely – sad stories.
Perhaps it's a bit of both.
Me: I'm sorry.
Her: Nothing to be sorry about. I'm better off now.
Me: (shaking head) I'm sorry the world hurt you so badly, Firecracker.
Her: (nodding) I'm sorry the world hurt you so badly, Lo.
Me: Yeah…
Location: this afternoon, Blue Bottle with the pastor, disagreeing about cruising
Mood: contemplative
Music: this should be a crime and I'm ready to do the time (Spotify)


Subscribe!
Like this post? Tell someone about it by clicking a button below.