Making plans
One thing that I'm learning as a parent is that summer stuff needs to be planned super early.
I've already got a surprise trip planned for the kid as well as a few weeks of things here and there but trying to fill up an entire summer is daunting, lemme tell ya.
Hopefully, we'll have some stories to tell you after the summer's over.
Boy: Will you come to Germany with me?
Me: Sure! I love Germany. That sounds like fun.
Met up with the Firecracker and her sister the other day for an early dinner.
Conveniently, her sister also lives in the Upper Best Side, so that made things easy and we just met up at a local bar around us.
I've been really into fish and chips lately, plus this place had sweet potato fries, so that made things even better.
She just had a burger, which I always approve of.
Her: Look, they branded the burger with their initials!
Me: Ooooh, fancy!
Her sister speaks Japanese, which was pretty cool.
I'd just bought a new camera (I'll tell you about that later) and she was actually looking at the one I was seriously considering before I ended up choosing something else entirely.
In any case, my brother, sister, and I, plus my cousins were all talking about a summer 2024 trip back to Taiwan and I asked them if they would be interested in coming along as well.
Firecracker: That sounds like fun!
Sister: I've never been but it's on my list of places to visit.
Me: Sweet, we'll plan something out.
It feels weird planning things for the future with the kid. Weirder with the Firecracker.
There's something inherently hopeful about planning for the future.
The last decade has seriously fucked with my head when it comes to being hopeful.
Even before everything went to shit, I was always cautious about being too hopeful about anything.
After all, the more you hope for things, the harder you crash if they fall apart.
Then again, what is life if not somewhat hopeful?
Her: The kids are away that week, do you want to go somewhere?
Me: (long pause) Sure. That sounds like fun.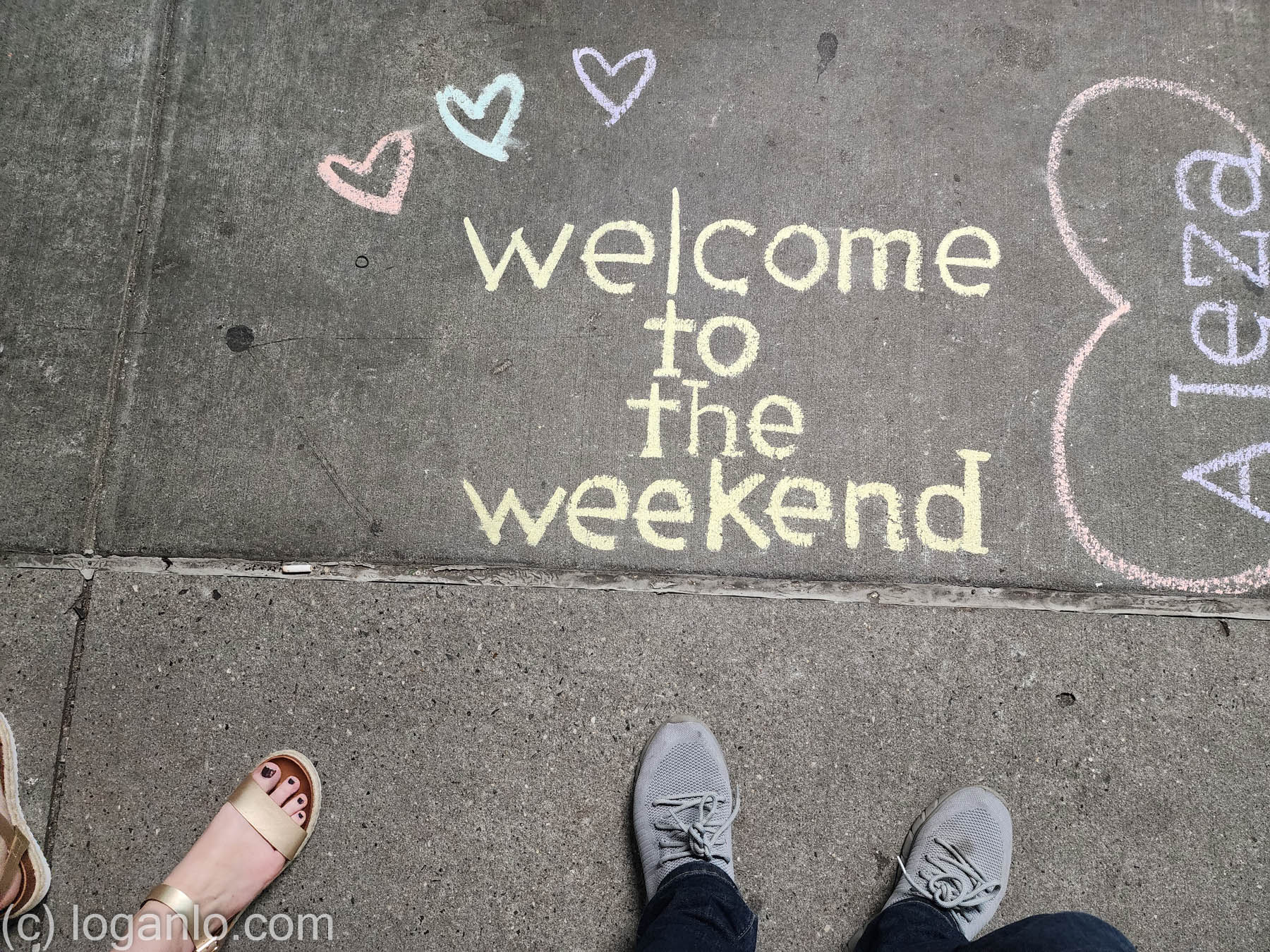 Holy cow, one of my videos has 10 MILLON views on it.
It's yet another thing that's kinda hard for me to wrap my head around.
Location: the alley next to my pad, looking for the kid's lost AT keychain.
Mood: hopeful
Music: All these lights turning from red to green (Spotify)


Subscribe!
Like this post? Tell someone about it by clicking a button below.