The lazy man's way to help the Philippines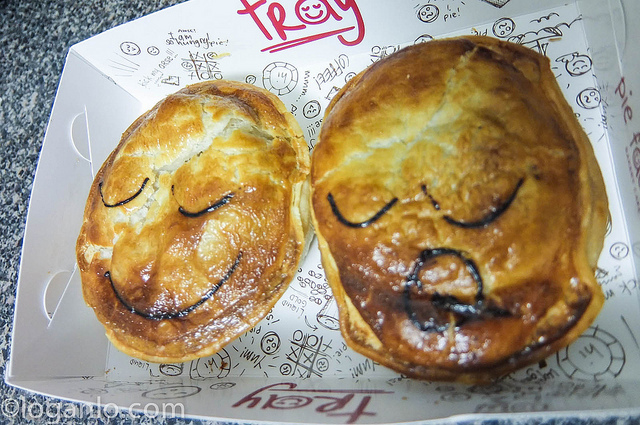 I was out the other night attending a seminar that my buddy was giving about internet marketing.
Went there mostly to support him but ended up learning a great deal about it. It's always interesting when you see another side to people that you know.
Afterward, was heading home when I saw the Pieface food chain across the street and picked up some pies. Meat pies are something I would think would be a huge hit here and yet it's not. They were so @#$@#$@# good.
Now I want another one. Pie. Made of meat. Brilliant.
The wife thought it was a pleasant surprise, which is also good because I tend to bring home things that are usually not so.
Her: If you're going out, can you pick up paper towels?
Me: Paper towels, got it. (leave, come back)
Her: (looking into bag) So, by paper towels you thought I meant a bag of Doritos and a bag of Cheetos?
Me: Dammit!
On a more serious note, I present another very easy, lazy way to help the world – in this case the Philippines.
I just sent a few bucks to the Philippines Red Cross via PayPal and it took about two minutes here.
$5 would help greatly and is about the cost of a nice cuppa joe. $5 and two minutes a small price to pay to help save the world, I think.
Location: my safe home
Mood: concerned
Music: Crossed the sea to find a brother


Subscribe!
Like this post? Tell someone about it by clicking a button below.
Related articles