Scheduling in food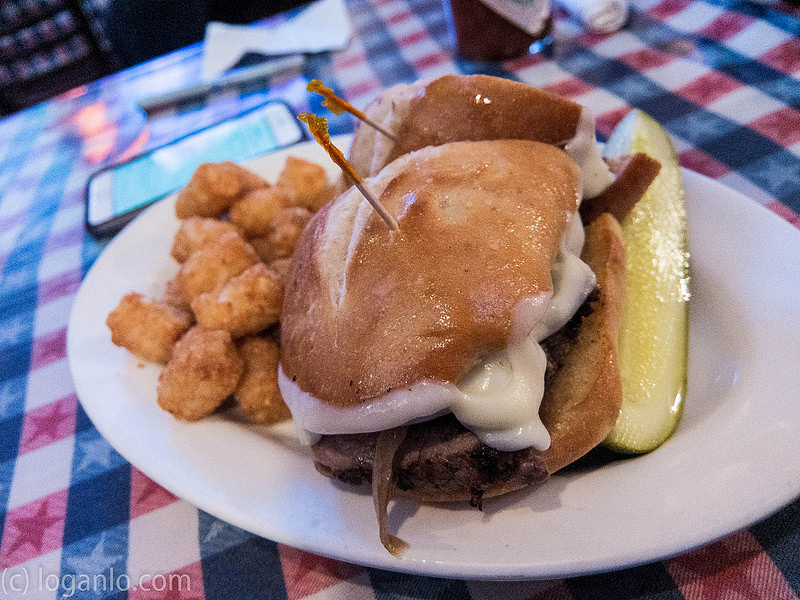 Him: It's closed! Logan, you didn't check to make sure it was open?
Me: Dammit, sorry. First round's on me.
There's been a lot of people that I've not seen because of my work, but I finished up with a set of projects this week and last, so I've been catching up with people here and there.
One person I see a lot but don't actually get to spend enough time with is my wife. She had an early morning one day and came back with some baked goods.
Her: No scones, though.
Me: That's fine, I'm not really a scone person anyway.
Also got to see another buddy around the way for some steak sandwiches and tater tots at Gin Mill, the local dive bar.
Him: Are you full? Want to order just a basket of tater tots and more drinks?
Me: Yes. And yes.
Finally, just got back now from seeing some other friends of mine. We were supposed to head over to Little Town for oysters and beer but I didn't realize that they weren't open for lunch.
So we went over to Pete's Tavern instead and just got the regular burger.

Me: I'm in the mood for a hard apple cider.
Waitress: We don't have that.
Buddy: I'll have the Stella Artois Cidre.
Waitress: OK.
Me: Wait, that's a cider.
Waitress: Do you want that?
Now I'm back home with just two more projects left for the week. Looking forward to turkey day with the family.
Him: Do you always think about food?
Me: Always.
Location: someplace without oysters
Mood: fatty fat fat
Music: It's cold outside and she hands me my raincoat


 Subscribe!
Like this post? Tell someone about it by clicking a button below.