Being loved by someone like that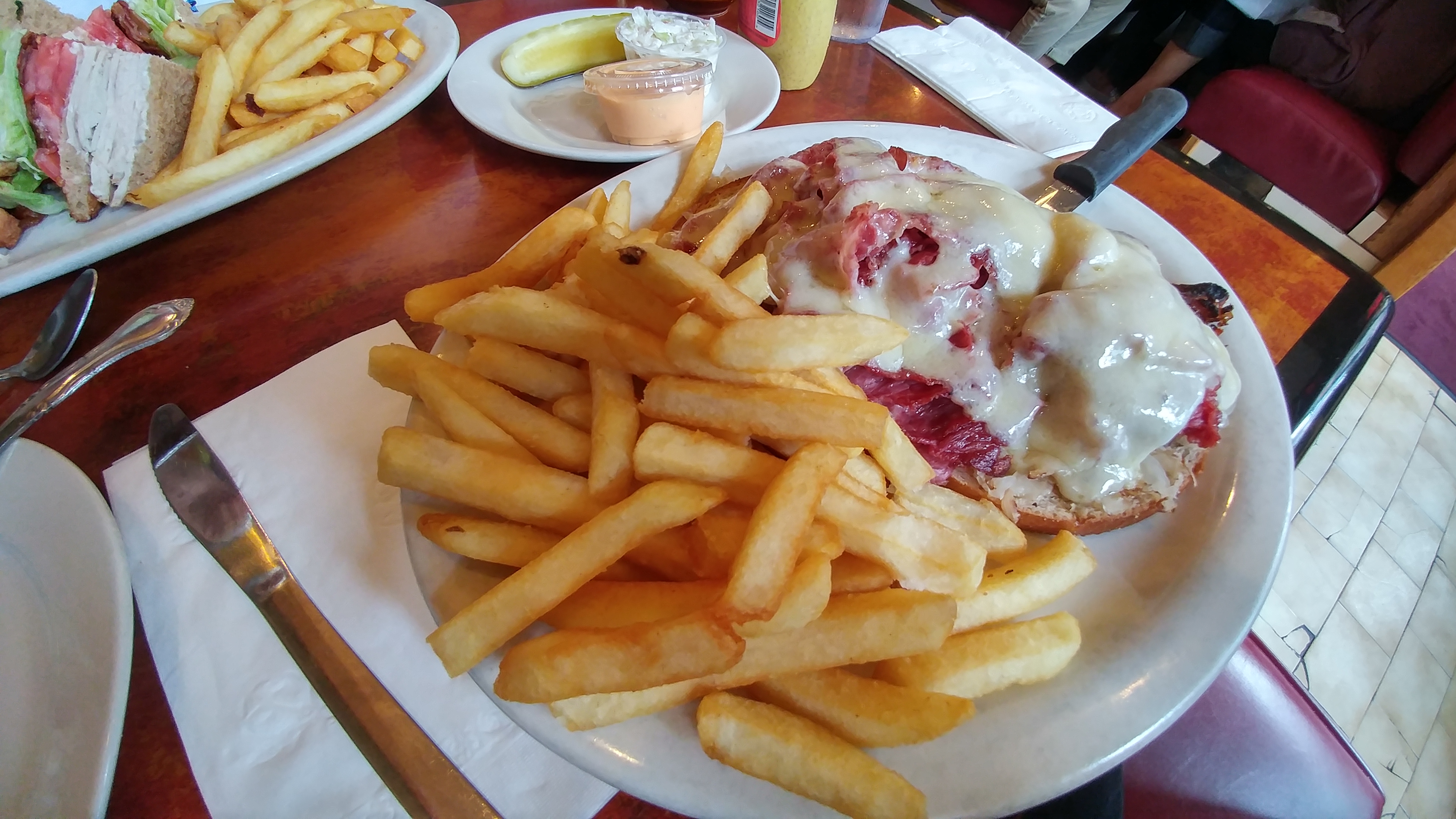 RE Mike recently took me out to lunch around the way.
Me: Last time I was here, it was with Alison.
Him: (sadly) I'm sorry, that'll happen a lot, I think. How're you holding up?
Me: Better. Kinda. I've been drinking a lot less these days. It's the pharmaceuticals now that're screwing me up.
Man, we had some fun times back in the day.
He also has work for me to do. So I guess I won't starve after all – if I get my head on straight. Still trying to accept that my dad's gone as well.
And my grief over Alison is still so raw.
Me: Spent the first week afterward wondering if I could kill myself without triggering a suicide clause in my life insurance.
Him: Jesus!
Me: (shrugging) Merely a mental exercise. Obviously, I didn't do it. Someone has to raise the boy. (thinking) Think I'm gonna get the Reuben.
A Reuben was the first thing Alison got herself when she was finally pregnant.
It's these constant things that keep me from getting my footing.
That she died before she could really spend time with the boy and me as a family guts me still. Suppose it always will.
Him: When I met Alison, I honestly thought, "Wow – She's beautiful."
Me: She was. That's why I think that I do so well when I'm out and about. It's amazing what being loved by someone like Alison does to your self-confidence.
On that note, he mentioned a doctor friend of his that was single around the way. Redhead.
Him: I can introduce you two – when you're ready.
Me: Not now. (joking) But I told DC to keep an eye out for investment bankers for me in the future.
Him: (laughs) She's a doctor, not quite an investment banker but you'd like her.
Told him that I'm not ready to date anyone that might think of me as anything but entertaining company.
Him: Think about it. 
Me: I do OK on my own. I was pretty good out there when we were out and about, no?
Him: You were very good. (laughing) But that was 12 years ago. You're 12 years older now.
Me: No. (shaking head) I'm 12 years better now.
Location: in my head again
Mood: hard to say
Music: You're gonna find yourself somewhere, somehow
Like this post? Tell someone about it by clicking a button below.