The Gymgirl did my family a kindness
Me: What are you doing?
Her: Nothing…
The weather's been absolutely brutal here in the City. It's made my injury, which was (kinda) getting better, excruciating.
I was out today because I put in a bid for a portfolio of work that I wasn't expecting to win and yet I did. So, suddenly, I find myself working again as if nothing's happened in the past three years. And yet, so much has.
On that note, the boy accidentally broke the little grey ceramic owl from this entry, and crushed a little part of me at the same time.
But you can't get mad at a toddler for being a toddler.
Still, I remember when Alison bought them for his room, before he was born. I teased her about her obsession with owls.
In any case, I was so busy that day that I didn't have time to mourn the loss of it, though it stayed in the back of my mind.
The Gymgirl was here when the owl broke and she swept up the pieces. I assumed that she threw them away but I found out that she saved them.
When I came home the other night, I found her sitting at the table with some epoxy and all the pieces trying to glue them all together.
Ultimately, she did and put the grey owl back where it belonged in the boy's room.
I loved those owls because Alison got them for the boy – because she loved him even before he was born. And now also because the Gymgirl did something so kind for us.
I once said that kindness is valuable because it's so rare. I value kindness above all other traits because it's such an attractive quality. It's why I loved Alison so.
As for the Gymgirl, she has an uncanny knack for salvaging broken things. A boy could fall for a girl like her.
Because, like I said, all good relationships have these secret kindnesses that keep people together.
Me: Thank you. (thinking) That means a lot to me.
Her: It's no big deal. (shrugging) It's not perfect but I think it's good.
Me: No, it's perfect. Thank you.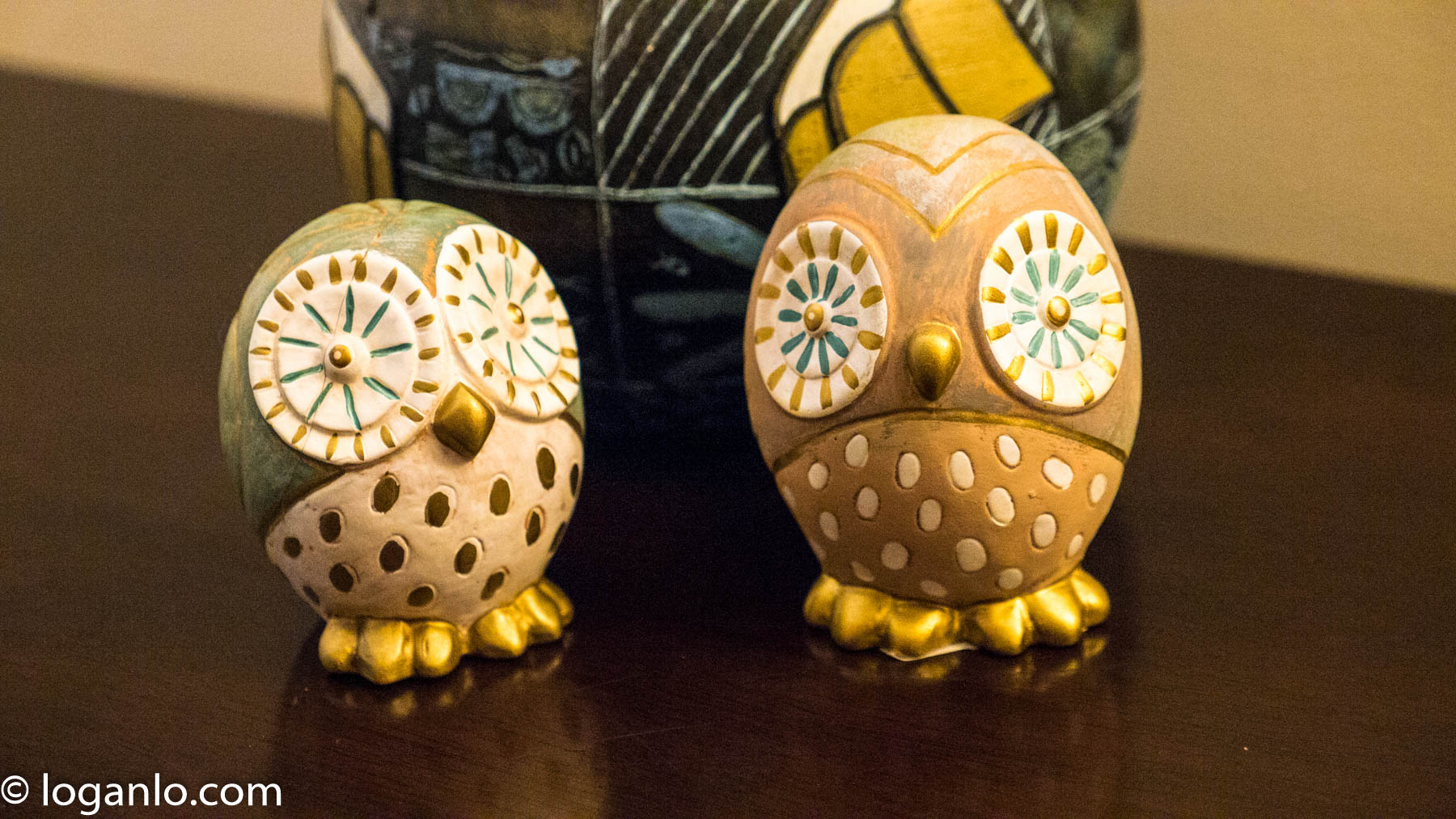 Location: Antartica, I think
Mood: freezing but happy with my owls
Music: When they say only fools rush in, then I may be foolish
Like this post? Tell someone about it by clicking a button below.