$10 and a six-piece Chicken McNuggets
The Boy: How do you clean a tuba?
Me: With a tuba paste.
Him: Correct!
I dropped off the kid with my in-laws the other day and, after some food and computer repairs, high-tailed it back home to try and make my gym class.
Me: So, should I mail you the bill for the computer repair or just email you a PDF?
Her: Why don't we call the child-care and computer repair a wash, Logan?
Me: (laughing) Fair. Thanks, mom.
Unfortunately, there was an hour delay due to a fire in the tunnels on the NYC side, while rain was coming down on the tracks on the other side.
It was something else.
Debated not going into Paxi but went in anyway. On the way in, I ran into Mouse, who was also late, and we ended up paired together for part of the class.
It was nice to spend some time with her, I gotta say. I asked her to give me a lift back but she declined. I understood.
It took a few years but I'm trying to accept the world as it is, not as I wish it to be.
Which was the core of who I once was before I lost everything.
Making it home, I broke my fast – because I hadn't eaten since 4PM and it was 9PM – and ate four burgers.
It wasn't my proudest moment.
The next day, I met with a friend of mine…
Her: Do you want to make out?
Me: Sure.
…and also arranged to see the Counselor.
Her: I'll see you around 8:30?
Me: Yup! By mine?
Her: Yes.
We ended up catching Uncharted but our phones kept going off.
Me: These damn dating apps are always trying to get me to spend money.
Her: Weird, I don't get that problem.
Me: You're a woman, you don't need to. Didn't you say you had 1,800 messages/likes on one of them?
Her: God, it gives me anxiety whenever I think of it. I just delete the apps and start over again.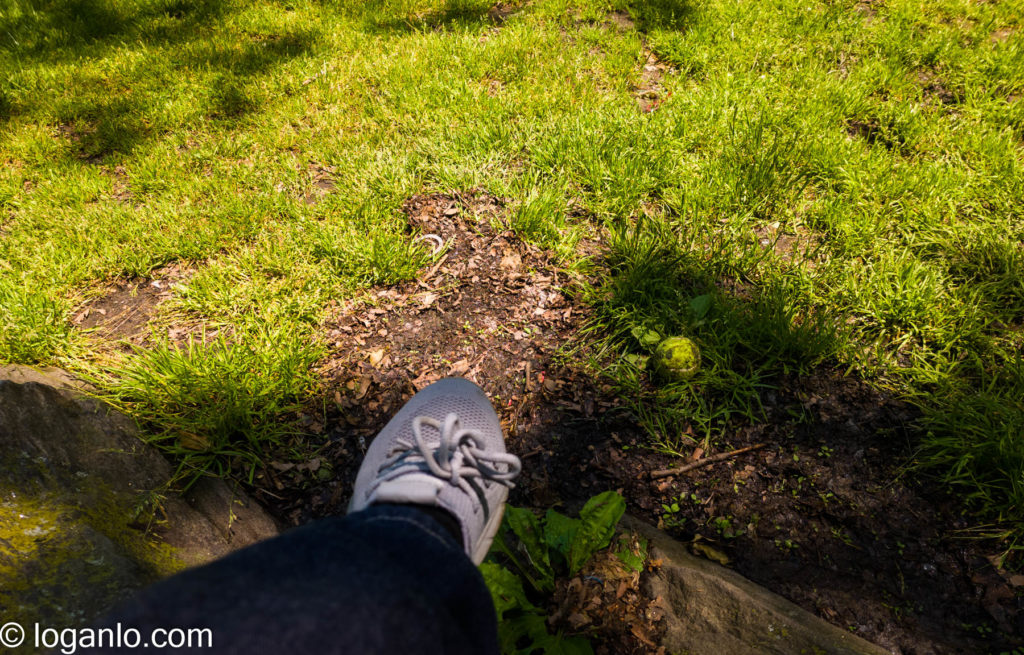 Later, we somehow got onto the topic of injuries. She actually had far more than I had expected and I think she was unprepared for how many I had.
Her: Whoa. Was all that from fighting?
Me: Well, that's what I tell people but the vast majority of them are because I'm super clumsy.
It took us a while to watch the film because, not only were our phones going off, I kept stopping to talk about random things.
Me: Have you ever heard of the Baader-Meinhof Phenomenon; once you see something, you can't unsee it. Well, I was telling my son about water barrels the other day…
Her: How do you know all this stuff, Logan?
Me: I don't have many friends.
Her: (laughing) I doubt that. I think you might be a little ADD.
Me: (shrugging) Maybe. (later) Wait, how much was your haircut?
Her: OK, in my defense, it's been a while since I had a proper haircut. (pause). $X00.
Me: $X00! Jesus Christ. Listen, next time, I'll cut your hair for $10 and a six-piece Chicken McNuggets.
That was the second time in 24 hours a pretty lady declined a generous offer from me.
Which is probably for the best because we ended up killing what was left of my good rum and I was likely to try and re-cut her hair that night.
Me: (very drunk) I have some administrative things for us to discuss.
Her: (equally drunk) OK, let me put on my administrative hat.
Me: Oooooh, lemme get mine on too…
Location: earlier today, saving him from drowning in Long Island
Mood: protective
Music: momma always said, "Look up into the sky, find the sun on a cloudy day" (Spotify)


Subscribe!
Like this post? Tell someone about it by clicking a button below.