A Mother's Day trip for the Lowes
Her: What are your Mother's Day plans?
Me: The usual, try to take over the world. Why?
The Firecracker was going to Govenors Island with her kid for Mother's Day and invited us to join them. It was supposed to be a gorgeous day and I'd never been before, so I agreed.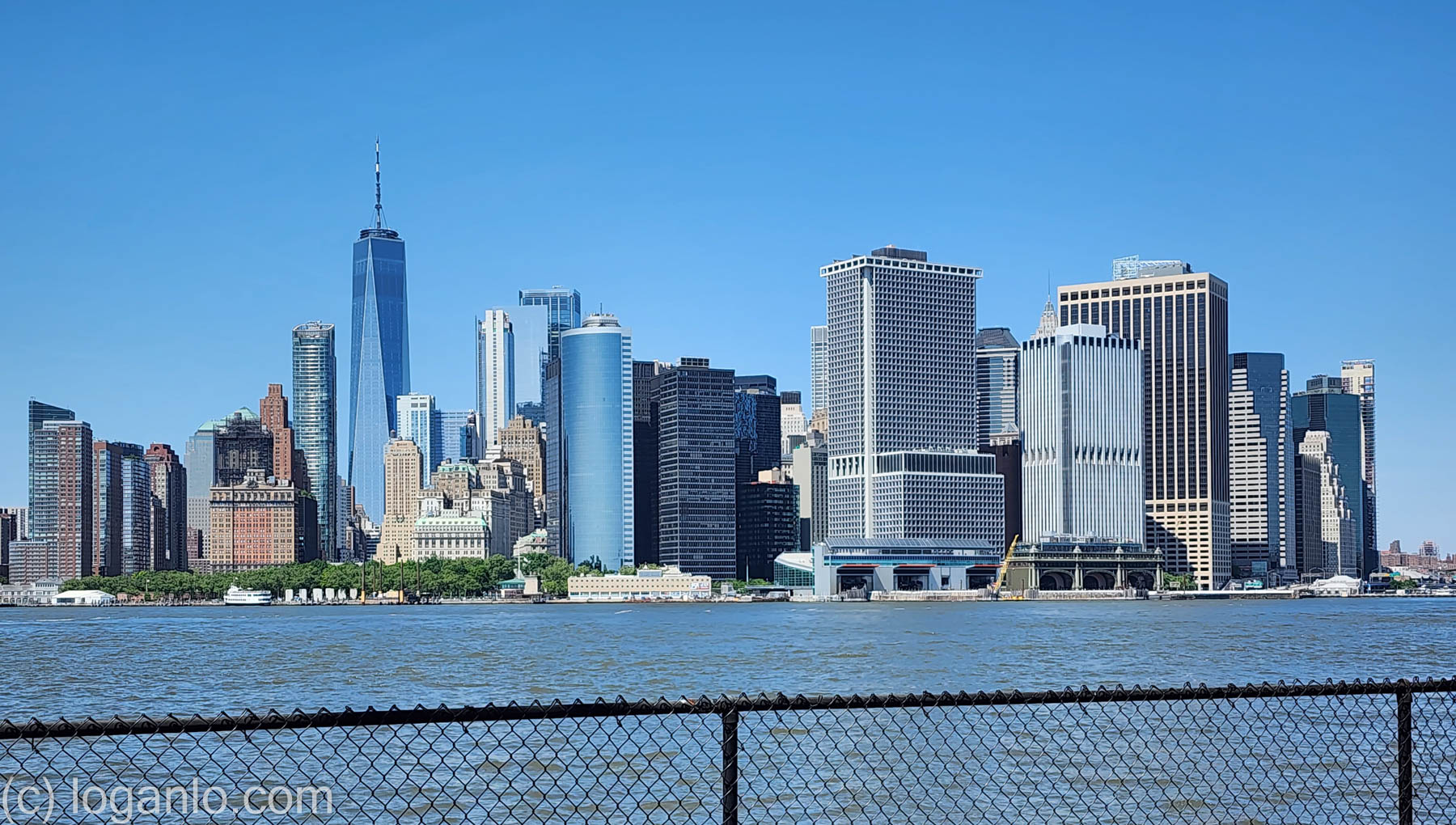 Sunday, I woke up earlier than usual – and also broke my fast earlier than usual – to bring the kid down Manhattan on the Greenway. Google said it would only take 30 mins so I budgeted 45 minutes for myself.
What neither Google nor I adequately factored in was just how many people would be out and about for a beautiful Sunday; trying to pass countless clueless people taking up the entirety of the pathway was trying.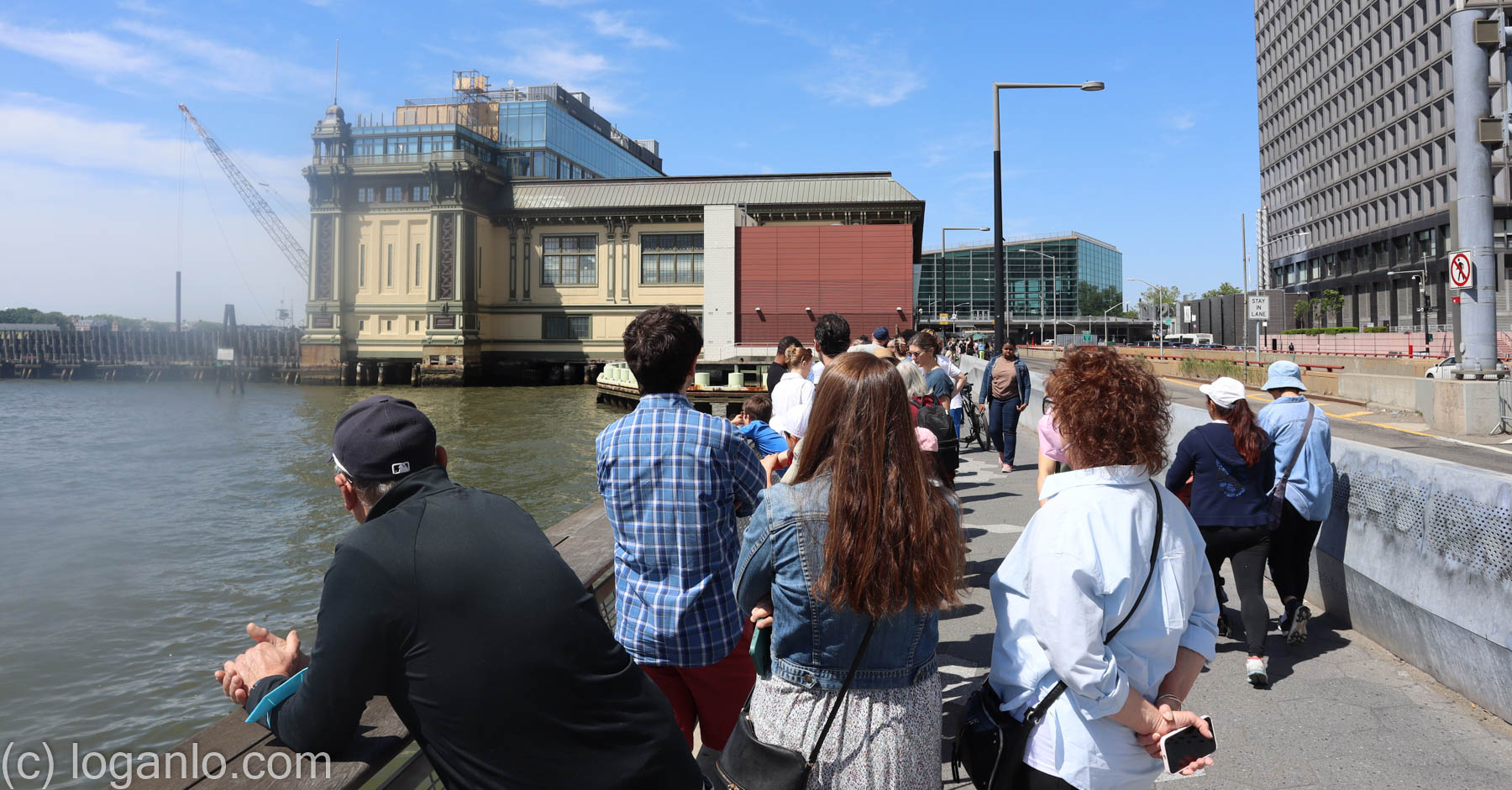 By the time we got downtown, it was already 10:57 and the line seemed ginormous.
Me: The line for the ferry is ridonk. Not sure we'll make the 11AM ferry.
Her: Uh oh. It usually leaves right on time, too.
But, we managed to get on at the tail end.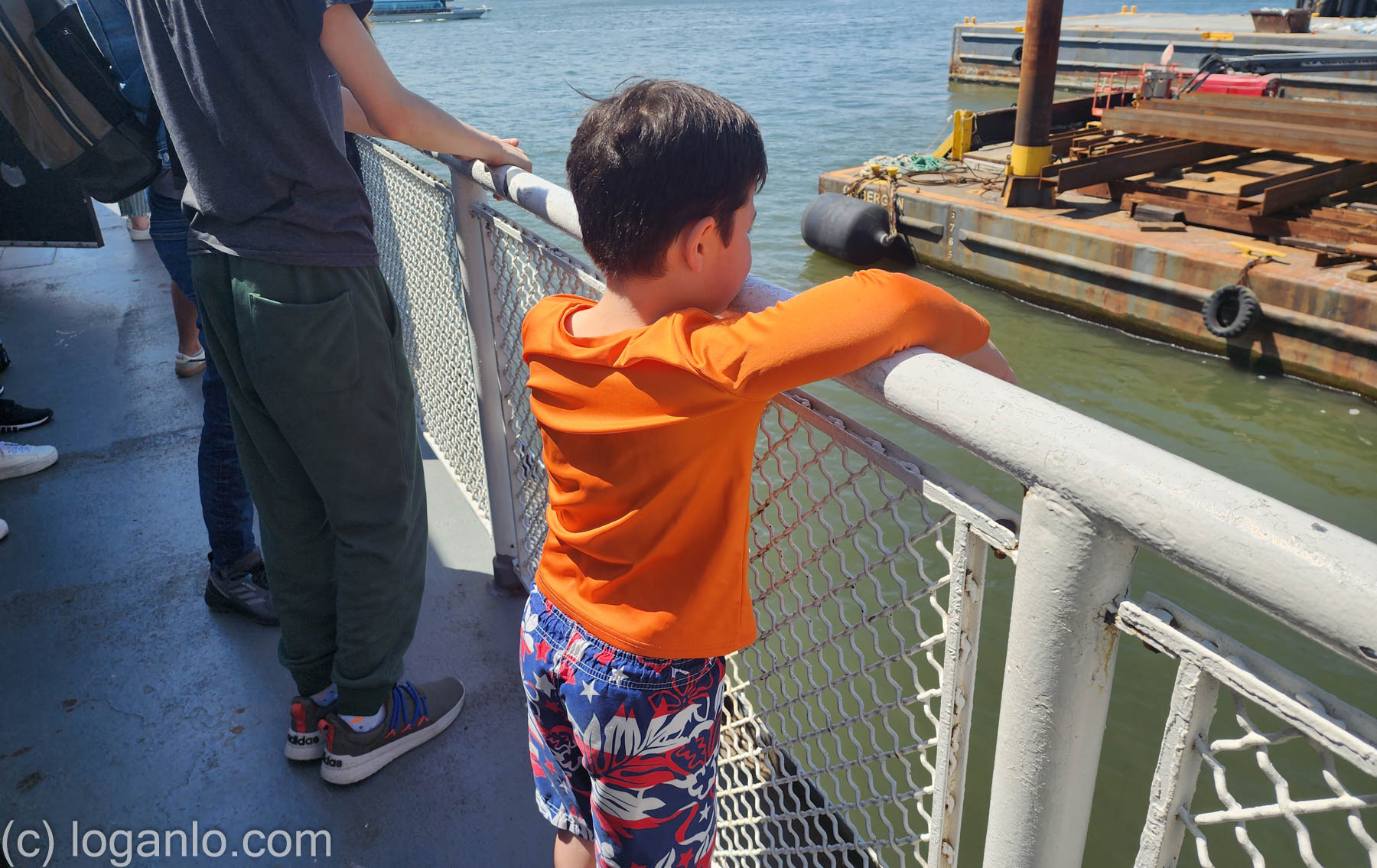 It was a gorgeous day to be on the water and out and about.
The boy'd been to Govenors Island before with his sitter and some other care takers but this was my first time.
We got off the ferry and immediately hopped onto the bike to make our way to where the Firecracker was.
Because the island is so small, we were there in no time.
She and her kid had their electric scooter and we had our bike so navigating around the island was pretty easy.
It was nice watching the two of them play.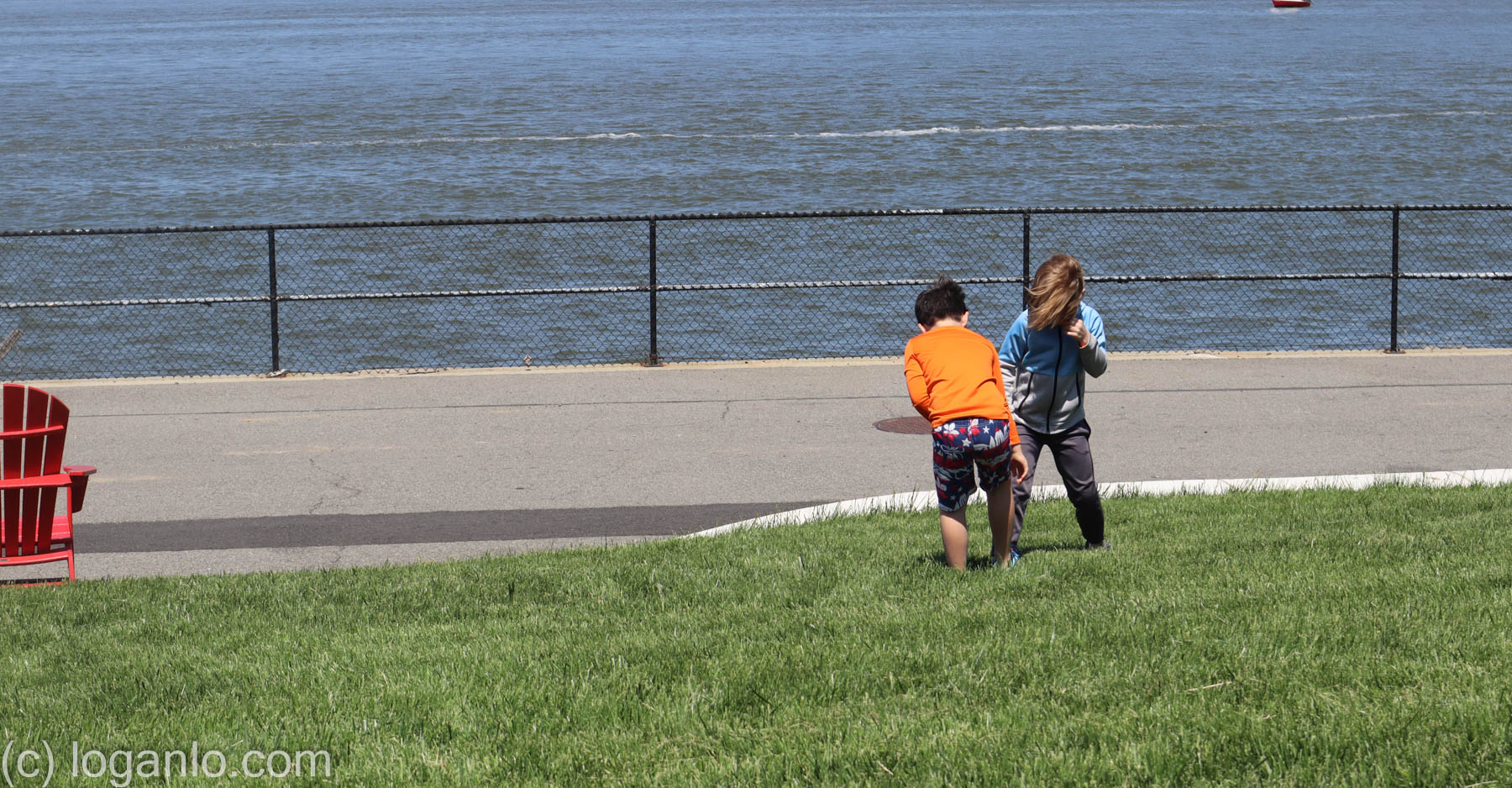 Considering how many people were there on the gorgeous holiday, it was still pretty spare compared to our normal crazy Manhattan Sundays.
She made lunch for everyone so we found a nice place to eat first before finding activities for the kiddos.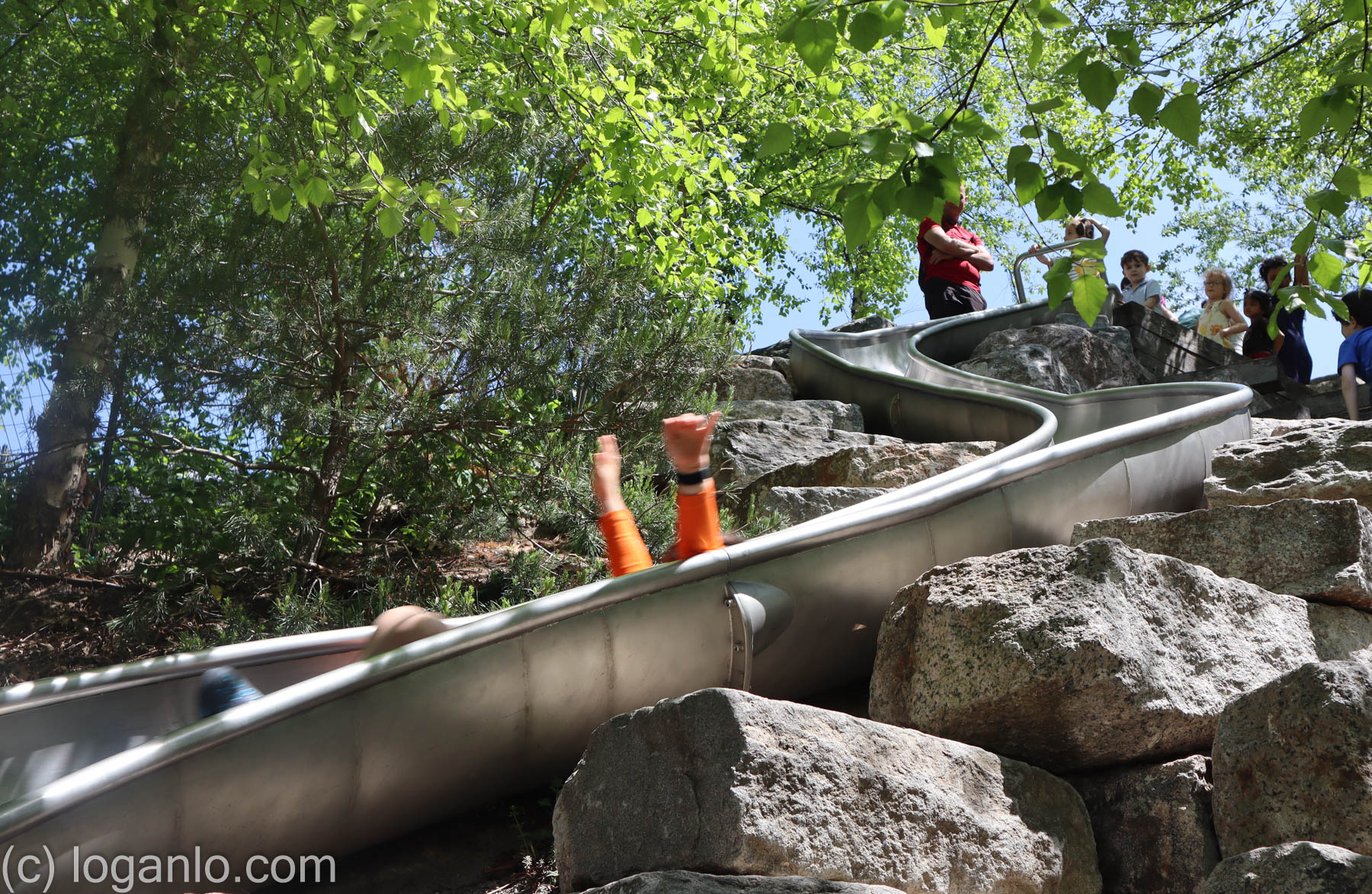 We went to Slide Hill and the kid tried out the longest slide in NYC at three stories tall!
I might have also tried it once…
That's the kid asking, "How was that?"
Afterwards, the kids played in a place called The Yard, where no parents are allowed…
…while the Firecracker and I found a nice shady porch in one of the many abandoned buildings and just chatted.
Her: The picture of you with long hair? Fire!
Me: Yea? Maybe I'll grow out the top and keep the sides short. Can't do the opposite, that would be a mullet.
Her: I know what a mullet is, Lo. I'm from the South.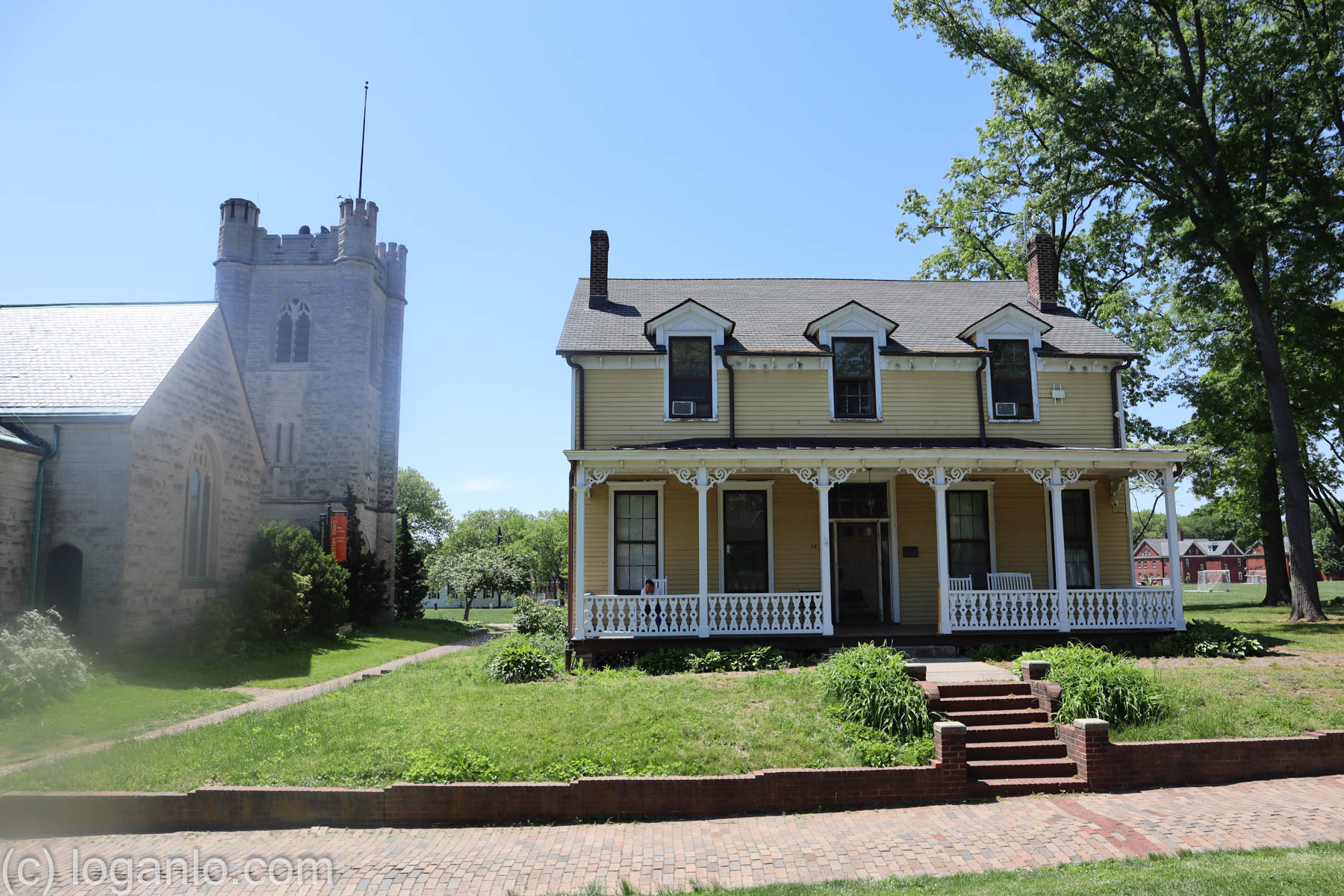 The kid and I explored the island a bit more…
…before we hopped the ferry back.
She took her scooter up the Greenway while I took the bike up; we lost each other because idiots kept taking up the entire lane and holding everyone back.
Everyone was so exhausted so I offered to pick up McDonalds for everyone and we just ate it at the local playground before calling it a day.
Him: That was fun. Did you have fun?
Me: Were you there?
Him: (puzzled) Yes?
Me: Then I had fun. Because I was with you.
Location: earlier today, West 72nd Street and Broadway, watching a homeless man smash a chair and trip and old lady for no apparent reason
Mood: chilly
Music: There's a hole in my soul, can you fill it? (Spotify)
Like this post? Tell someone about it by clicking a button below.