Pictures from a Bermudan Walk
Her: Let's take a walk along the abandoned Railroad Trail.
Me: OK.
We decided that, for some exercise and local flavor, we would walk to some railroad tracks to explore the town.
In hindsight, this was not a good idea considering there was zero cloud cover that day. Also, Bermuda – as a country – does not seem to believe in sidewalks.
Started off well, as we walked along Freeport Drive where we saw all these drawings of ship insignias.
I Googled for more info, but couldn't find anything additional. Here's the wife with Italian and Irish insignias.
After almost falling off a four-foot tall wall onto the roadway , made our way to the Royal Navy Cemetery.
Past some quiet and deserted spots.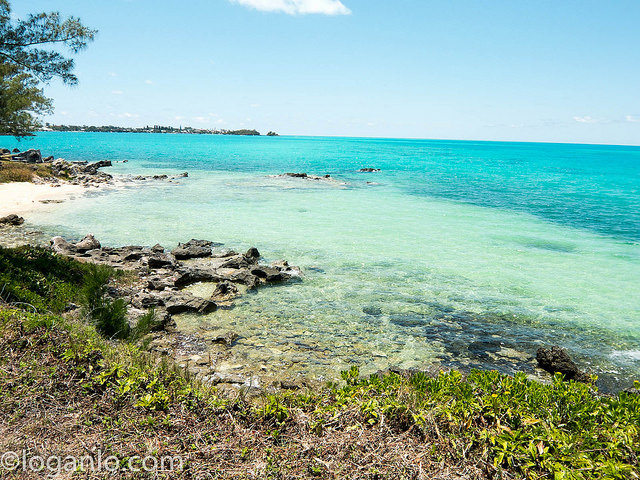 Her: Look at that sign!
Me: That'll be us soon.
Her: Speak for yourself.
Me: I'm beat, let's stop for a bit.
We saw a fisherman sitting high on a bridge doing his thing.
Was getting really burned so we stopped by a local clothing shop and picked up a hat for me.
After what seemed like hours, we finally reached the trail but by then we were beat so were only on it for a half-mile or so before we looked for a bus to head back.
We caught it right as the school children were getting out of class so it was packed.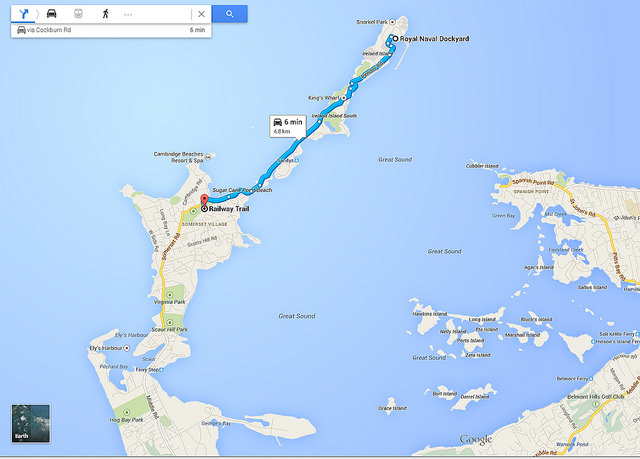 A quick 30 minutes later, we were back in our air conditioned room.
Me: Man, I'm brown, bald, and burnt.
Her: But you're my brown, bald, and burnt guy.
Location: the middle of Manhattan
Mood: busy again
Music: for you. Baby, I'm not moving on

Subscribe!
Like this post? Tell someone about it by clicking a button below.