Dinner at STK Downtown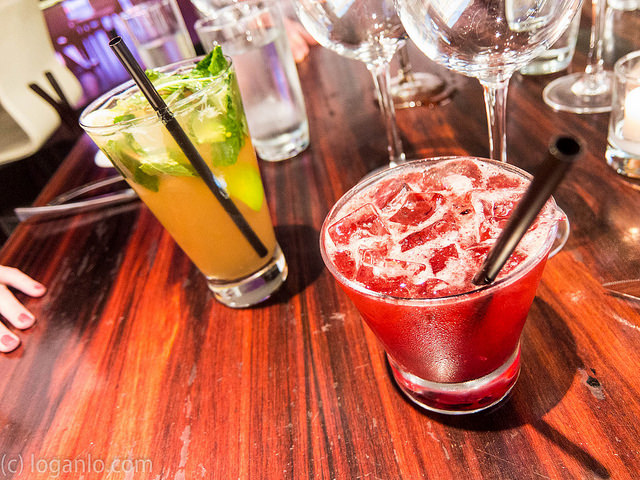 Got an invite to go to STK with my buddy Bridget and her husband so we met up with them downtown.
Me: I'll need to prepare my stomach for all the meat it will be eating.
Bridget: I'm very excited for food!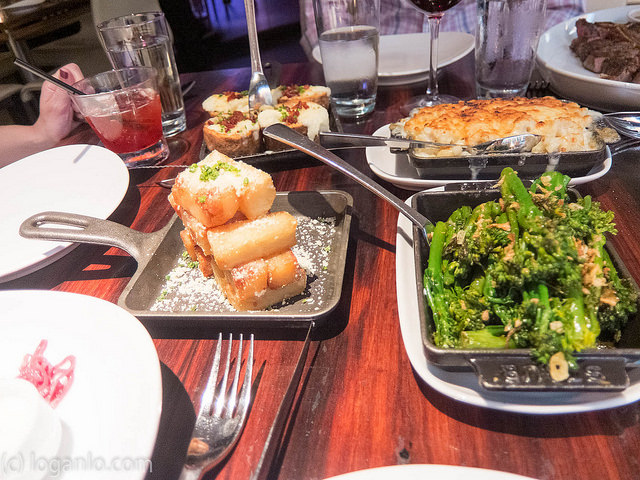 The wife and I each had our own ideas on how to get to the restaurant after exiting the subway. We took my way, but the city gets crazy in the Meatpacking District and the streets make zero sense so we got turned around.
Me: Shoot, you were right, I should have listened to you.
Wife: You should always listen to the person wearing heels!
It actually ended up being perfect timing as we ran into Bridget and her husband right at the door to the restaurant.
Bridget: I have a gift for you too. (hands me a bottle of fine aged rum)
Me: Man, it's like it's my birthday!
I told them about the last time I'd been in that part of the city. I was with Gio after he won a huge chunk of change in Atlantic City and we went to Blue Ribbon afterwards.
Me: Back when I was single, my friends knew that I never turned down an invitation. Especially one with a food situation.
Bridget's Husband: Do you gamble also?
Me: No, I just like there's a food situation.
Location: my desk
Mood: stuffed
Music: Underneath the copper wires and the floorboards that creek

Subscribe!
Like this post? Tell someone about it by clicking a button below.