Eventually, eventually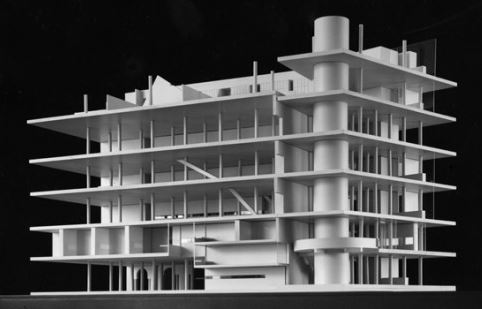 Me: Can you do one more set of exercises?
Her: I'm so tired.
Cooper Union is a private science and art focused college here in the City that's miraculously granted each admitted student a full-tuition scholarship since it was founded in 1859. That's changed slightly in the past few years but it's still impressive.
The fact is that donations have kept the school afloat for all this time and enabled it to not just provide amazing things to its students, but the world as well – they have Nobel Prize winners, Fulbright Scholars, and countless other notable alumni who benefited from this generosity.
And generosity seems to be everywhere around us, particularly this past weekend, when Alison's relatives got together along with her high school
friends and had a fundraiser for Alison, which raised far more money than we imagined.
Because of Alison's trip to the emergency room last week, we weren't able to go but watching it unfold on Facebook was another humbling and moving thing for us.
The fact is that people donate to places and things like Cooper Union because they think that their money will help, not just the place being donated to, but others as well.
Alison spent almost her entire career working to help others in the world of non-profit. I feel that part of the reason we've had good luck with fund-raising is because she's positively touched so many people. It's part of why I love her so. I want her back in the world, helping it along.
As for me, I don't know if I contribute much beyond random musings and trivia. For example, the thing that I always found most interesting about Cooper Union is that the building was built 1853 and it was built with elevator shafts.
But safety elevators weren't invented until 1857. The reason that Cooper Union built elevator shafts four years before they were invented was because the builders were confident that someone would eventually figure out how to build a safety elevator. They planned today for their tomorrow.
Every day, I push Alison to try to get stronger. She's weak from the pregnancy, three brain surgeries, three emergency room visits, infections, radiation, and chemo. I should really leave her alone.
But I can't. I won't.
Because, like those elevator shafts, I feel that we'll figure this out eventually and she'll need to be strong for the struggle ahead. We need to prepare for tomorrow because I hope that tomorrow comes.
With so many people helping us, I think we can get to eventually, eventually. We owe it to everyone to keep struggling.
Me: Just one more set?
Her: OK.
I wanted to take a moment to thank Marybeth W. Madlinger, Meghan McCarthy, and Heather Nerwinski for all their help with the fundraiser this past weekend.
Below are local vendors that donated time, goods, and services to the event so if you're at all interested in any of them, please click below for more information.

Thanks again to everyone to went and have continued to support us since this whole hell started.
Location: home, of course
Mood: cautiously hopeful
Music: feeling very small underneath the universe
Like this post? Tell someone about it by clicking a button below.