I wish it was a bus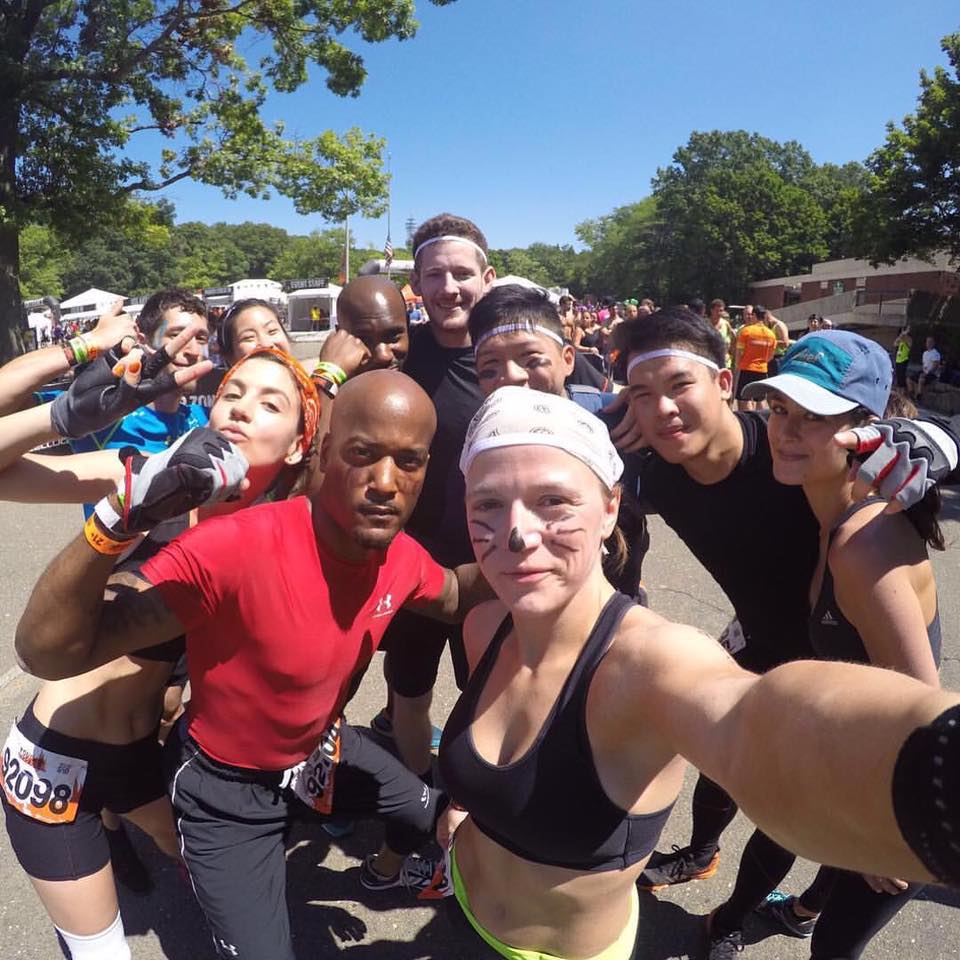 (c) 2016 Alesya Yelisow
It was 97 degrees on Saturday. Which is the same day that my cousin and about eight other people from my gym ran in the Half Mudder Long Island 2016 Tough Mudder race to raise money for Alison's care.
It's a motley group of people. There's an actor, an appraiser, a chef, and…not really sure what the others do.
Not sure what they do because, in my gym, we all go there to fight. There's a shared passion for the struggle. I'm not even sure I know everyone's real name as most people have shorthand or nicknames. The names other call us, the occupations we have, are all left on the doorstep as we enter. All that matters is that you have the same shared passion for the struggle.
CS Lewis once famously said that, Friendship is born at the moment when one man says to another "What! You too? I thought that no one but myself…." It's born when you meet someone else of your tribe that sees the world in the same way you see it.
It means more than you might imagine for them – or anyone, really – to see my wife and our situation and think, How can I help?
———-
When this all went down with my wife, my buddy Max – also from my gym – wrote me: If I could stand in the way of the things that are hurting Alison and you and your family nothing would ever touch you. I wish things worked that way.
And that is how I feel. You know the strangest thing that I think of every day?
I wish it was a bus. I wish it was bus racing towards Alison instead of cancer. So I could hurl myself into her and get her out of harm's way.
How I wish things worked that way.
I wish it was a bus. Or two punk kids. If only…
Her: What about you? Are you ok today?
Me: I'm only as good as you are. If you're ok, I'm ok.
Location: still at home, still hoping
Mood: worried
Music: It seems there's more of us at home.
Like this post? Tell someone about it by clicking a button below.