Roaring back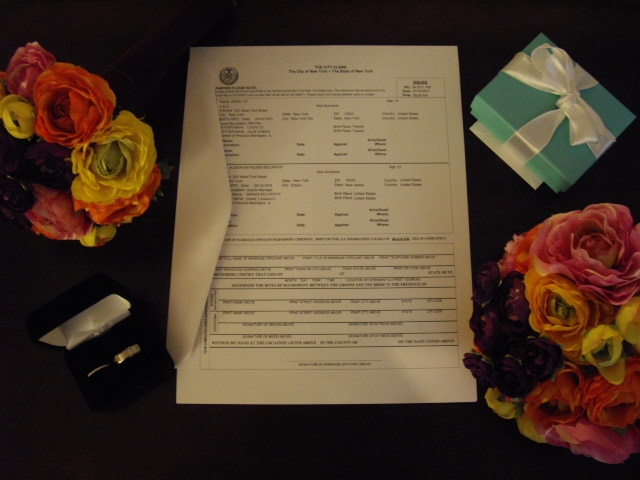 The kid touches the TV sometimes when he sees something he likes. He thinks it's real, that he can reach out and hold what's on the screen. It's cute.
A little while ago, I bought some fractions of bitcoin to get some medications for Alison. Been checking the monumental rise of it so I wanted to clean up my accounts.
The site I use requires a copy of your driver's license to do some higher level stuff and I usually have a copy of such things on my computer.
So I did a simple search for "license" and came across a picture that Alison musta taken right after we got married. I copied all her stuff onto my computer to look at some day, you see.
Don't recall it at all. It's of our marriage license, our rings, and the bouquet she had.
I was doing really well, all things considered. My brother, his best friend, and PB met the Gymgirl recently cause we all went out one night last week.
And I managed to get through Thanksgiving without losing it, which surprised me greatly.
Yet, when that picture popped up, found myself touching my cold monitor hoping that I could reach out and hold it. Like I was some stupid kid.
So the rage and sadness comes roaring back and gotta go into my blue bathroom to turn on the water and scream for a bit before going to the liquor cabinet to pour myself a glass of rum.
Found my wedding ring a few weeks back too. It's like getting repeatedly punched in your soul. Repeatedly.
F__k. I was cleaning up so well.
Me: I'm sorry I talk about her so much.
Gymgirl: Don't be. I like hearing about her.
---
Here's a kick in the head: While drinking my rum with ice, realized that I have a cracked tooth that I musta gotten while wrestling at some point recently.
Man. Can't even have a goddamn glass of rum in peace…
Location: in front of another cold screen and cold glass of rum
Mood: the usual hell
Music: Hope dangles on a string. Like slow-spinning redemption
Like this post? Tell someone about it by clicking a button below.