A Chili Cook-off and Birthday

Had a buncha friends from my old gym over the other day to celebrate my cousin's birthday.
I remember meeting her when she was just a few days old so it was kinda a kick in the head.
It wasn't entirely for her because I insisted on making it a chili-cookoff, so it was win-win for everyone.
Well, me anyway.
Friend: Does she even like chili?
Me: (confused) Who doesn't like chili?
We had five competitors and I made a pretty good batch with chocolate and dark beer for some added depth.
Here's the thing: I either came in fourth or last. Everyone else's chili was just that good.
Him: Are you ok coming in fourth or fifth place?
Me: (puzzled) Sure – I got to have four other amazing chilis. If that's not a win, I don't know what is.
Very, very little bothers me these days.
After dealing with – literal – life and death matters, it's hard to take anything else seriously these days. I have no patience for the ridiculousness of others.
Besides, I have no problem supplying my own ridiculousness.
Gymgirl: Will you have prizes?
Me: The first prize is gonna be a portrait of me by my son.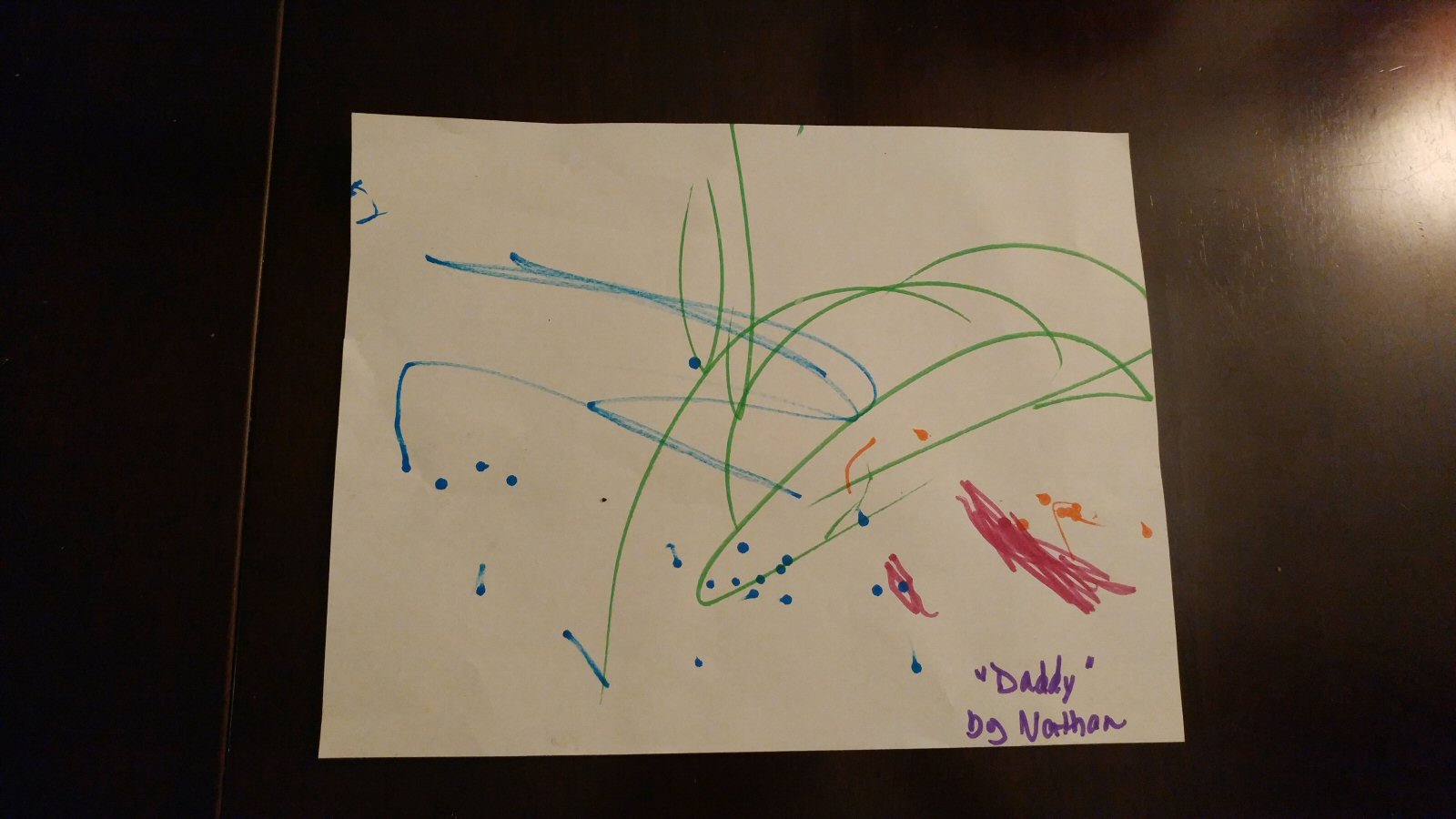 Drew won both the first prize and the chef's choice prize – a crystal cigar ashtray – because he made a killer batch with beef ribs.
It was amazingly good and I ended the day with a ton of new ideas for chili.
Her: Did you have fun?
Me: I had rum, beer, chili, and friends come by. So, yeah.
Her: Good. You deserve a little fun.
Me: (looking around) Yeah. Now I gotta clean up. Everything's a mess.
Her: (picking up a dish) Don't worry. I'll help.
Location: At home, with a fridge fulla chili
Mood: still injured
Music: we keep busy. The waves come after midnight
Like this post? Tell someone about it by clicking a button below.