So much for sleep
The second birthday party was pretty brief – people from my old gym.
Chad and Kung were there – like me, they both had wrist issues, but much, much worse. Both had surgery.
That's them comparing the maximum angle they can have their hands.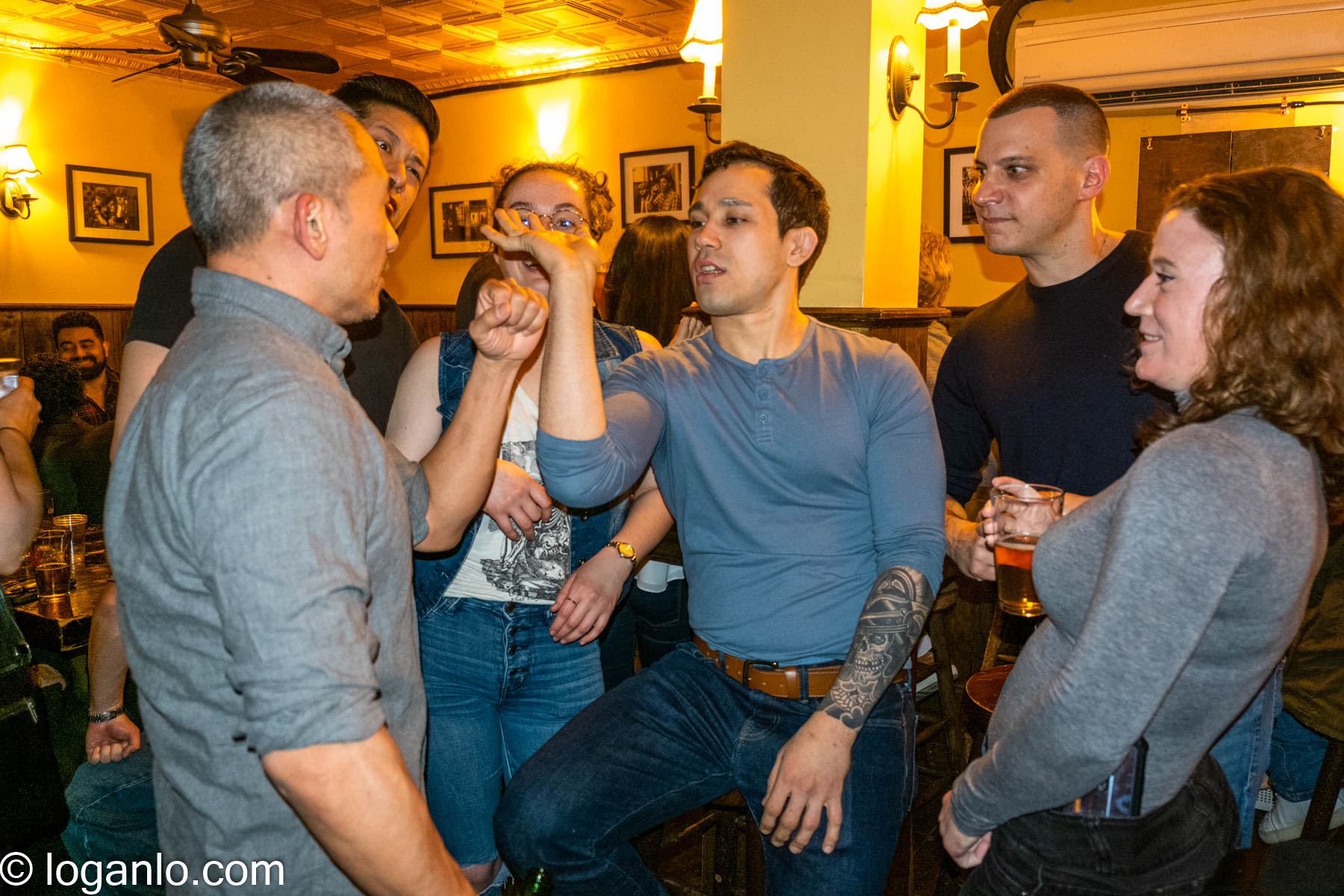 It was pretty funny. OK, you had to be there.
They did it a lot.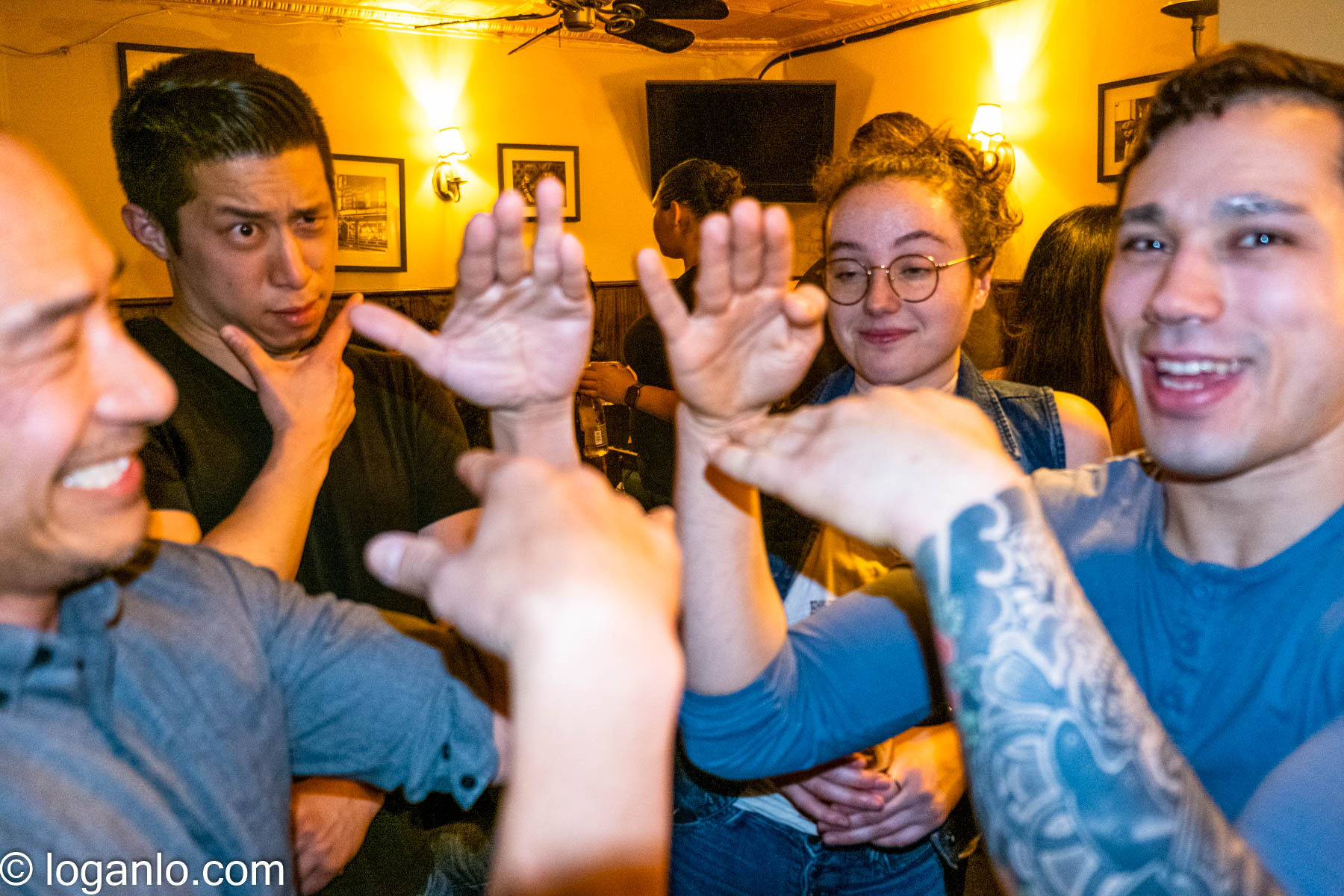 A fella that worked for the government and helped me with the whole crypto theft was there too.
Me: I gotta take you guys out for some steaks and beer.
Him: No, it's really…
Me: Dude, don't be selfish – what if I just want an excuse to eat expensive steaks and cheap beers? Or cheap steaks and expensive beers? I'm easy.
Probably too easy. Even before I arrived, I had way too many drinks already that night, including two more there. Think that put me at eight?
At some point Chad said that he had to dash, which I was thrilled to hear because I just wanted to get home and crash.
He barely got the words out when I was already high-tailing home.
Walking out the door, I made it to West 4th to hop the train. Somewhere between there and home, I ran into an old ghost with blond hair and green eyes.
Her: Logan!
I'm such a sucker for blond hair and green eyes. A boy could marry a girl like that.
So much for getting any sleep.
---
These late nights have caught up with me because I woke up today with a fever and sore throat after weeks (months) of battling allergies.
I'm convinced that COVID has made my – previously almost imperceptible – seasonal allergies into weeks of misery.
Me: I think I'm going to just spend the night in bed watching junk. Sorry, just feel like trash.
Her: No worries, definitely been there. Feel better!
Location: double-masked, waiting for the boy in Union Square
Mood: sicky-sick, send soup
Music: Three months without you, I don't know what to say next (Spotify)


Subscribe!
Like this post? Tell someone about it by clicking a button below.