Aware of how things work
Her: I guess I'm always waiting for the other shoe to drop.
Me: Do you know where that saying came from? It came from packed tenement housing here in NYC back in the day. Mothers would put their kids to sleep and, late at night, a labourer would come home and loudly drop their shoe in the apartment, waking up the kids and making life hell for the family below them. But the worst part was when they took their time taking off the other shoe. These exhausted women would sit in their apartment, rocking their crying kid, and screaming in their heads, "Just drop the other fucking shoe already!"
Her: (thinking) You should be on a game show.
Me: I was.
---
The Firecracker came by the other night for dinner and I made some Fish Meunière, with cauliflower rice and a salad, which she seemed to enjoy.
Her: That was really good! (later) Although, I would have done a better job.
Me: What the hell?
Her: (laughing) I cook, Logan! When you make dinner for women that don't cook, they're gonna think that everything you make is great.
Me: (grumble)
Like I said, there was something familiar about us to each other but, at least, she figured out part of the reason I was familiar to her.
But I'll tell you that part in a sec.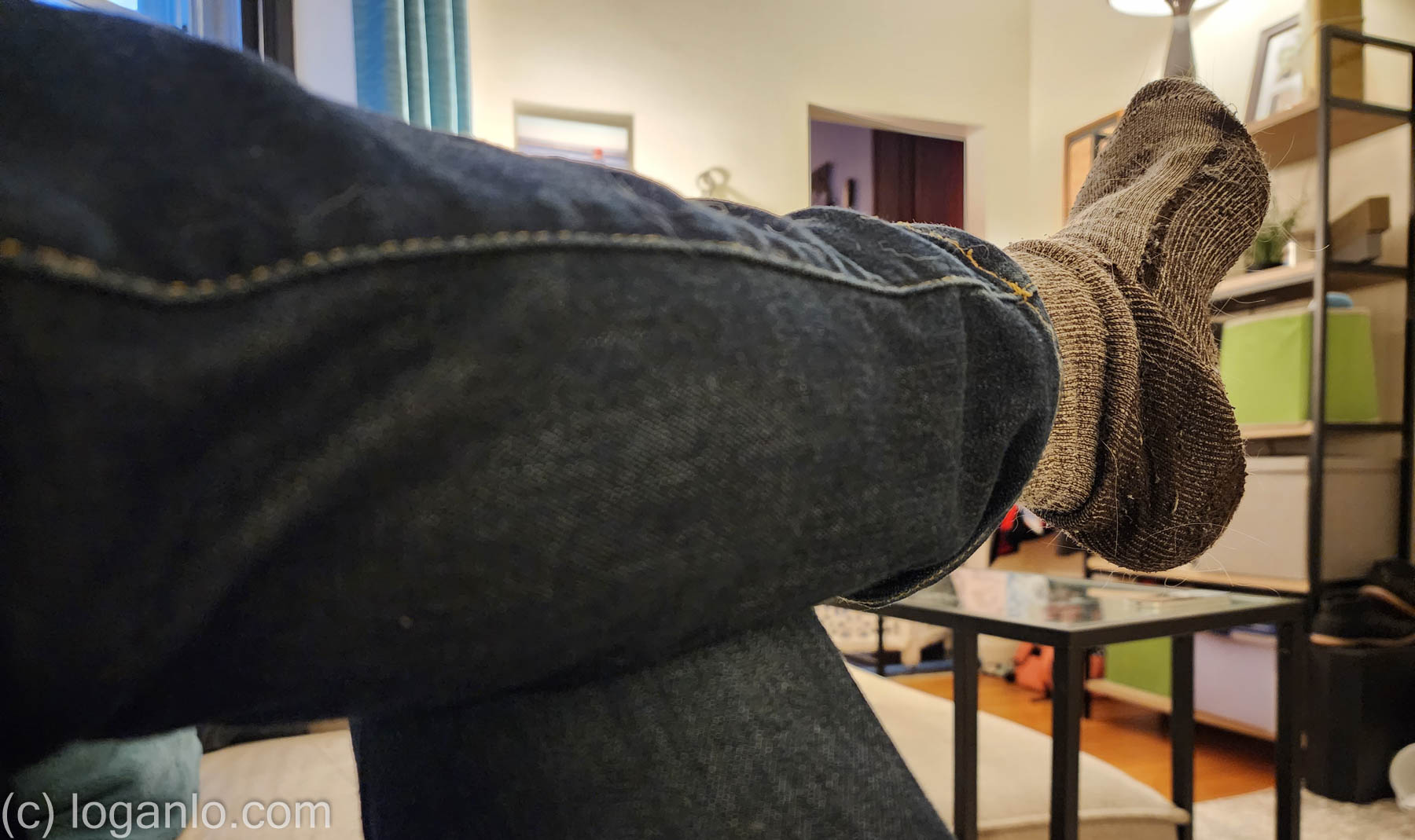 First, I gotta say that having someone you're dating live ten minutes from your pad is a game-changer.
Mainly, because we can do last-minute, unplanned things like lunch at the local diner.
Which is what we did the next day when I went over to her pad and chilled out while she got ready.
Her: I gotta blow-dry. It's gonna get loud.
Me: I'm aware of how blow dryers work.
Her: I'm just telling you!
While she was getting ready, we just made some small talk as we were still getting to know each other.
Her: Which one?
Me: (laughing) Cash Cab.
Her: Cash Cab?! I loved that show! Really?
Me: Yeah, Google "Logan and Masa on Cash Cab."
She did exactly that and, presently, I was in this stranger's apartment watching myself on her television while she got ready.
It was all very surreal.
Her: I remember that episode! I remember you!
Me: Get outta town.
Her: No, really, I remember that episode and watching it. I swear I thought you looked familiar.
Me: That's nuts.
Her: The first stop after I brush my teeth is your face.
Me: Good first stop.
The actual lunch was a bit nuts. We had just sat down and ordered at my local diner when I got word that I had to grab my son earlier than expected.
Me: I'm so sorry, I gotta dine and dash.
Her: No problem. Do you want me to drop it off later?
Me: Sure!
But after I got the boy, he asked for a playdate with onea his friends.
Me: You just got back!
Him: Please?!
So, I rang his friend's dad, who told me to drop him off for a couplea hours.
Then I dashed back to see the Firecracker, who was still sitting having a cup of coffee.
Her: Hey, you're back.
Me: I'm back. (thinking) Man, I shoulda thrown a scene, tossed a few things around, and then come back sheepishly apologizing.
Her: (laughs) Just sit down and eat.
Me: Done. I'm starving.
One of the earliest entries I ever wrote in this blog was a philosophical question as to the nature of hope.
Was/Is it the ultimate good or the ultimate evil?
After everything, I think it's the latter. Hope brings us to such great heights, only to have us fall and almost crush us. The greater the hope, the greater the fall.
Every time I think, This time, it'll be different, I'm always shown that it's not.
And so, I try my best to just live and not hope any more. As much as any human can do, anywho.
Suppose I'm always waiting for the other shoe to drop, cause it always does.
But as much as I try not to hope that my life might possibly be different, I can't help but do it.
And that just makes everything worse.
Location: earlier today, waiting in the rain with the boy for the next train to Manhattan
Mood: exhausted
Music: everything looks perfect from far away, come down now (Spotify)


Subscribe!
Like this post? Tell someone about it by clicking a button below.