Yatzee
Her: Do you know what I wanna do right now?
Me: Yatzee?
Her: (laughs) I wanna watch Scenic Fights!
The Firecracker actually has a son slightly older than my own kid. While this was a bit surprising, it wasn't really an issue for me.
Her: Am I your first MILF?
Me: (thinking) I think so?
Previously, I'd never entertained the thought of dating anyone with a kid just because I'd never done anything like that before.
But my buddy Miller extolled the virtues of it.
Him: Are you kidding? That's the best. You have a built in playdate!
Me: I dunno.
Him: Expand your horizons! You have a kid, why shouldn't she?
Only two people I've ever dated met the kid.
Personally, I think that the more good souls the kid meets, the better, but I understand her point of view, which is that she doesn't want her kid to get super attached to a fella only to have him disappear.
She dated a few people before me but no one ever met her kid.
But my own kid and I had a weekend class thingy just a few blocks from her house.
Me: Do you have any interest in randomly running into me and my son on Saturday at 2:45 in the park?
Her: Maybe?
Me: Works for me.
Already had a full morning with the kid, and then the gym, and then this kid's party thingy, and then a party with some other friends of mine so I was already packed to the gills.
What was one more wrinkle?
The gym was fun…for the most part.
Me: (bluffing) You got nuthin!
Him: OK, Boomer!
Me: (mock offended)  I'm GenX!
Him: (laughing) OK, Boomer!
Me: I'm gonna kill you!
After the gym, we were running late so I brought the kid to the local McD's around the corner.
Me: I've failed as a parent.  (later) We'll be at [the park] by 2:30 but I'm sure we'll message beforehand.
Her: I'm positive you'll message me before then.
Me: Don't be so sure! You think I like you *that* much?
Her: Yup.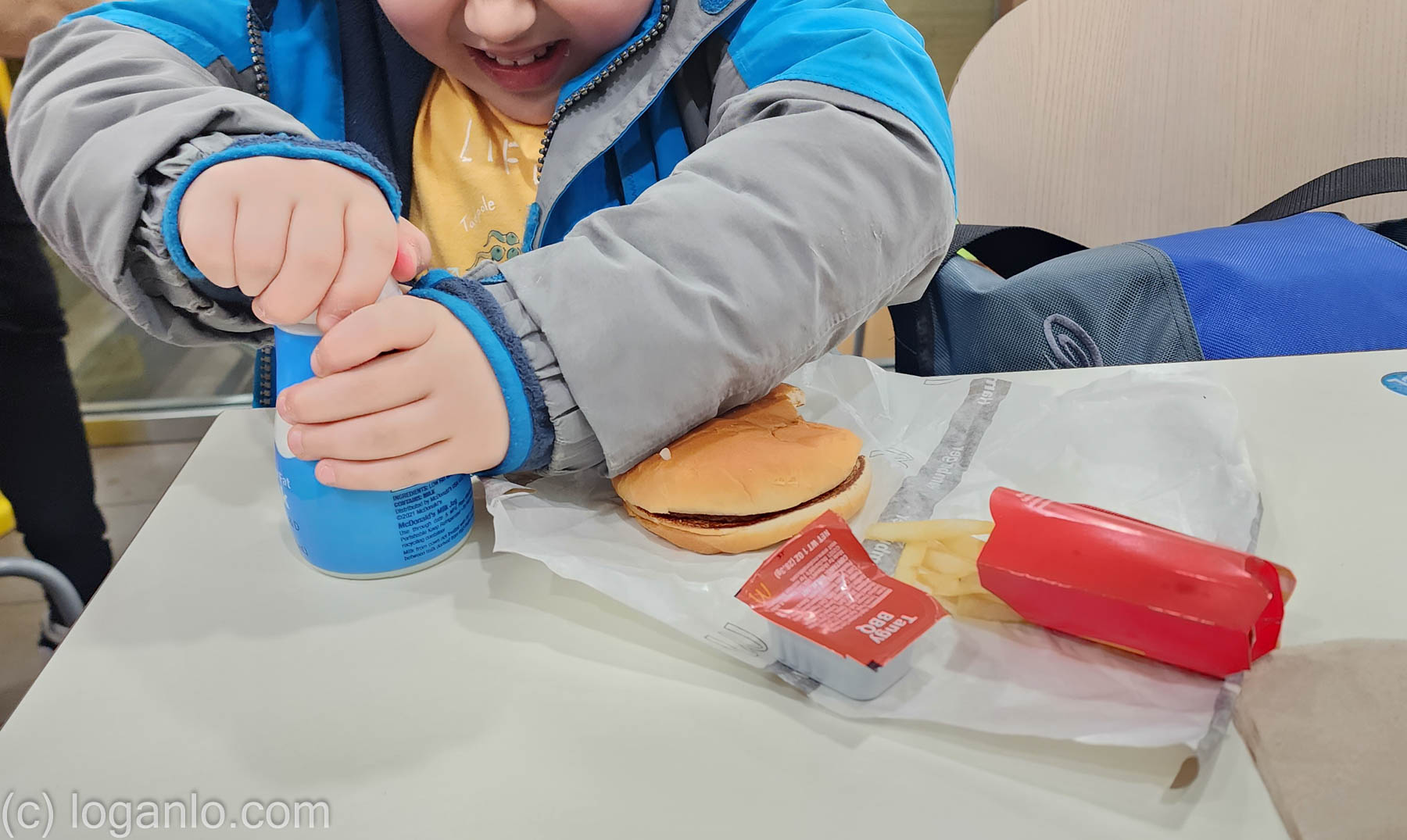 30 minutes later, I'm in the park and I see her come in with her son. She sits down and we "introduce" ourselves. After a little while, our kids start to interact.
It's really quite cool, I must say.
We were out there in freezing cold for a solid two hours – I think some of the other parents were wondering what was going on.
Afterward, the kid and I walked them halfway home before heading to our last destination of the day.
Me: (holding out hand) It was lovely meeting you, Ms. Firecracker, and you too Little Firecracker.
Her: (taking hand) Nice meeting you Logan Lo, and you as well.
And then the boy and I went on our final adventure for the day but I'll tell you about that tomorrow or something.
My normal modus operandi when I meet someone I really like is to immediately find 2-5 other people to date, if I'm not already seeing anyone else, so that I'm not obsessing over one person.
That's served me well for decades. After all, I'm aware of how a lotta things work, particularly myself.
But I'm still upgrading my OS and trying to do things differently.
In fact, for the first time, I went the other way around, in a manner of speaking.
Like always, I'll let you know how it goes.
Location: earlier today, reading the NY Times with the Firecracker
Mood: curious
Music: can't help but fall right in, I don't even stand a chance (Spotify)


Subscribe!
Like this post? Tell someone about it by clicking a button below.