A stop by a local bistro
Me: (laughing) Good god, that's the kinda pushcart my grandma would wheel around.
Her: Look, I'm dating a grandpa, I might as well have a grandma cart.
Me: So mean!
Her: You started it! Plus, someone's gotta get your ego down a notch.
The dinner the other night after the theme park was really just a spur-of-the moment kinda thing.
I actually planned out the Firecracker's birthday to a French bistro around the way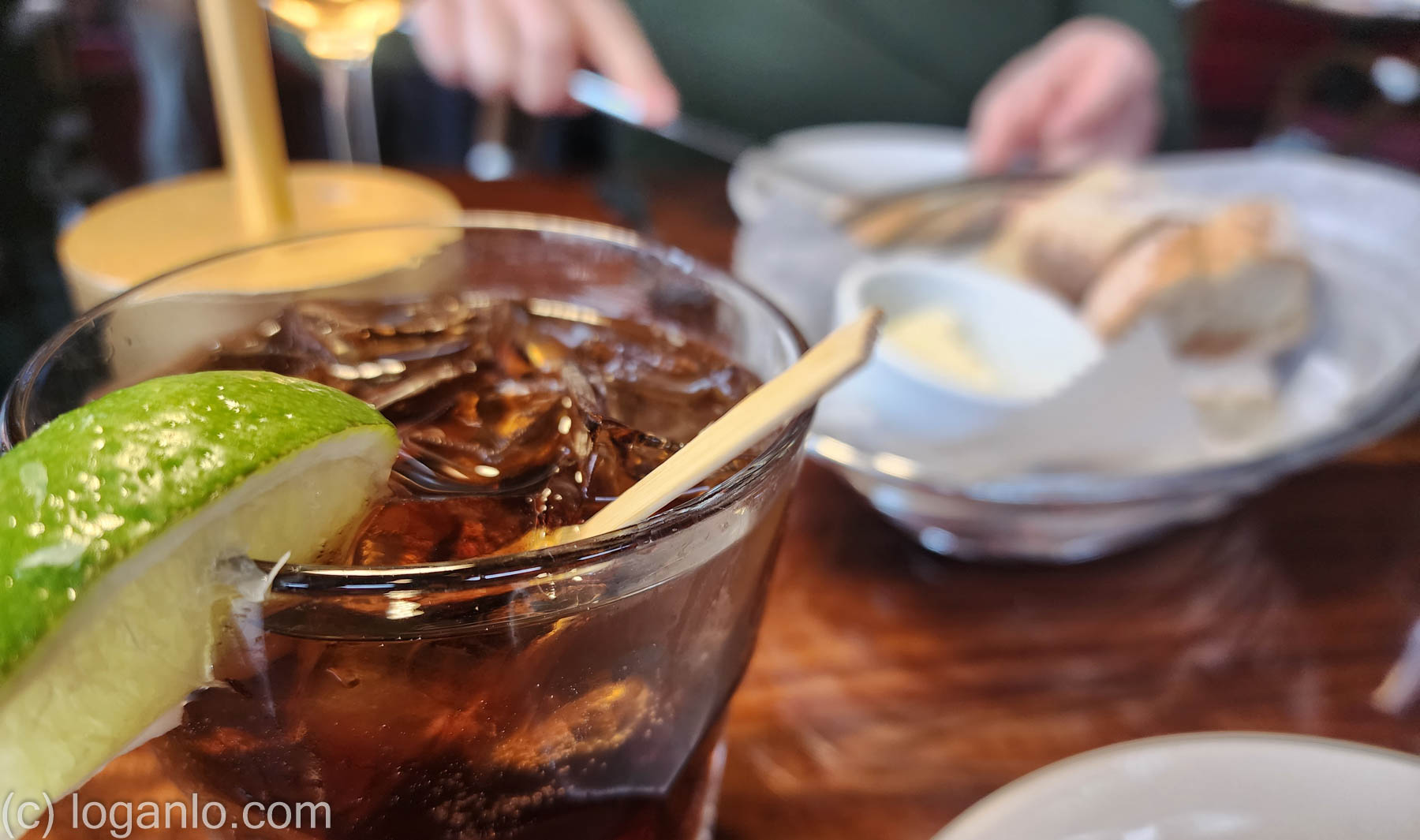 Me: What do you want for dinner?
Her: Well, I love salmon. So, any place that offers that?
It turns out that she'd been to the place I picked out but she came right after COVID so they only had a tasting menu.
This was the first time that she was trying out something from the full menu.
Whenever I'm in a French bistro, I always order the mussels if they're available – pure protein if I skip the bread (which I should do, but never do).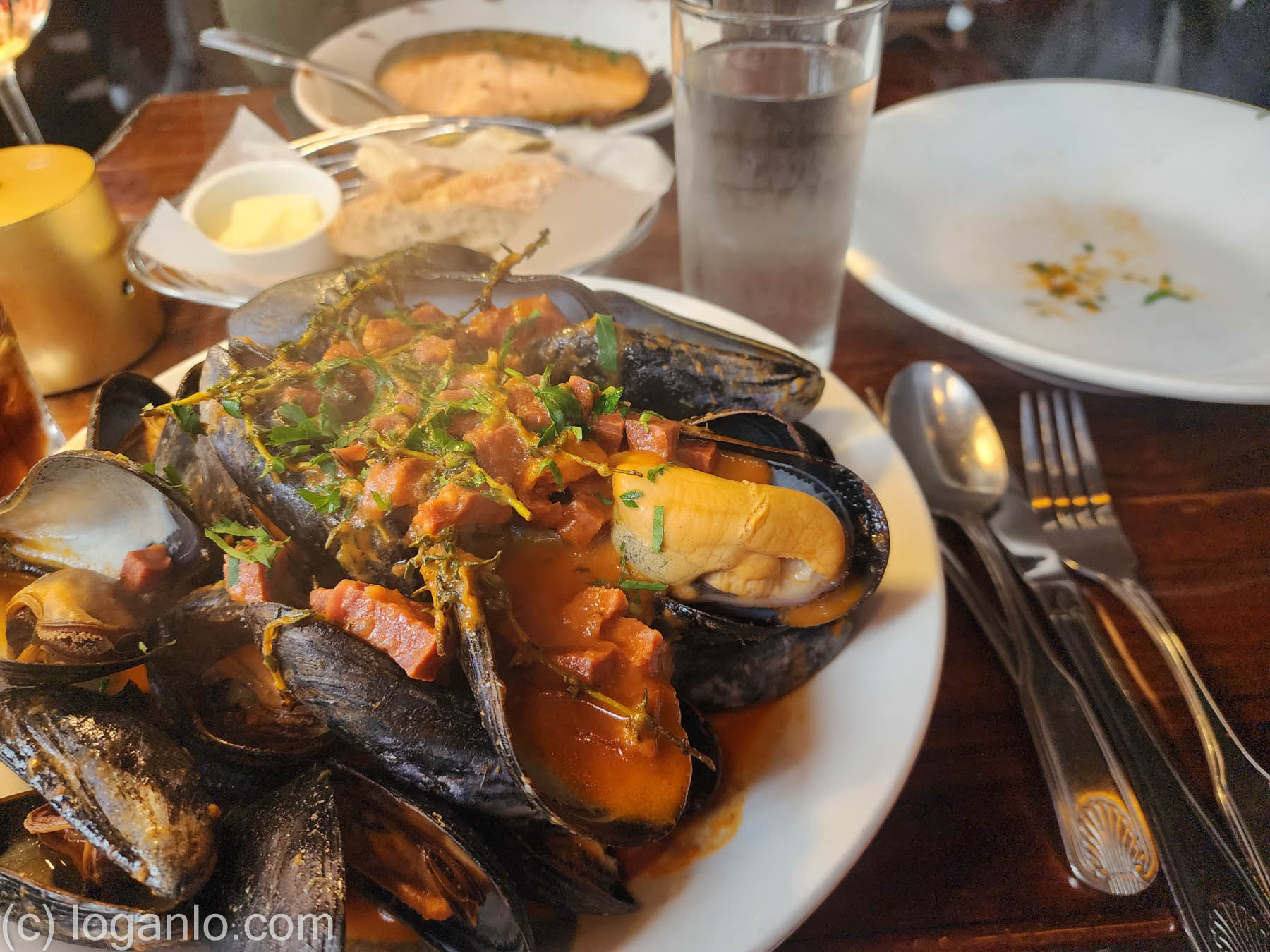 Her: Give me your camera, I want to take a picture with all of the steam coming off of it.
It was pretty good, I've gotta say.
Man, I miss Paris.
The vegetable sides were great; think I'm gonna try and make some carrot purée next time, because theirs was killer.
The Firecracker would probably agree.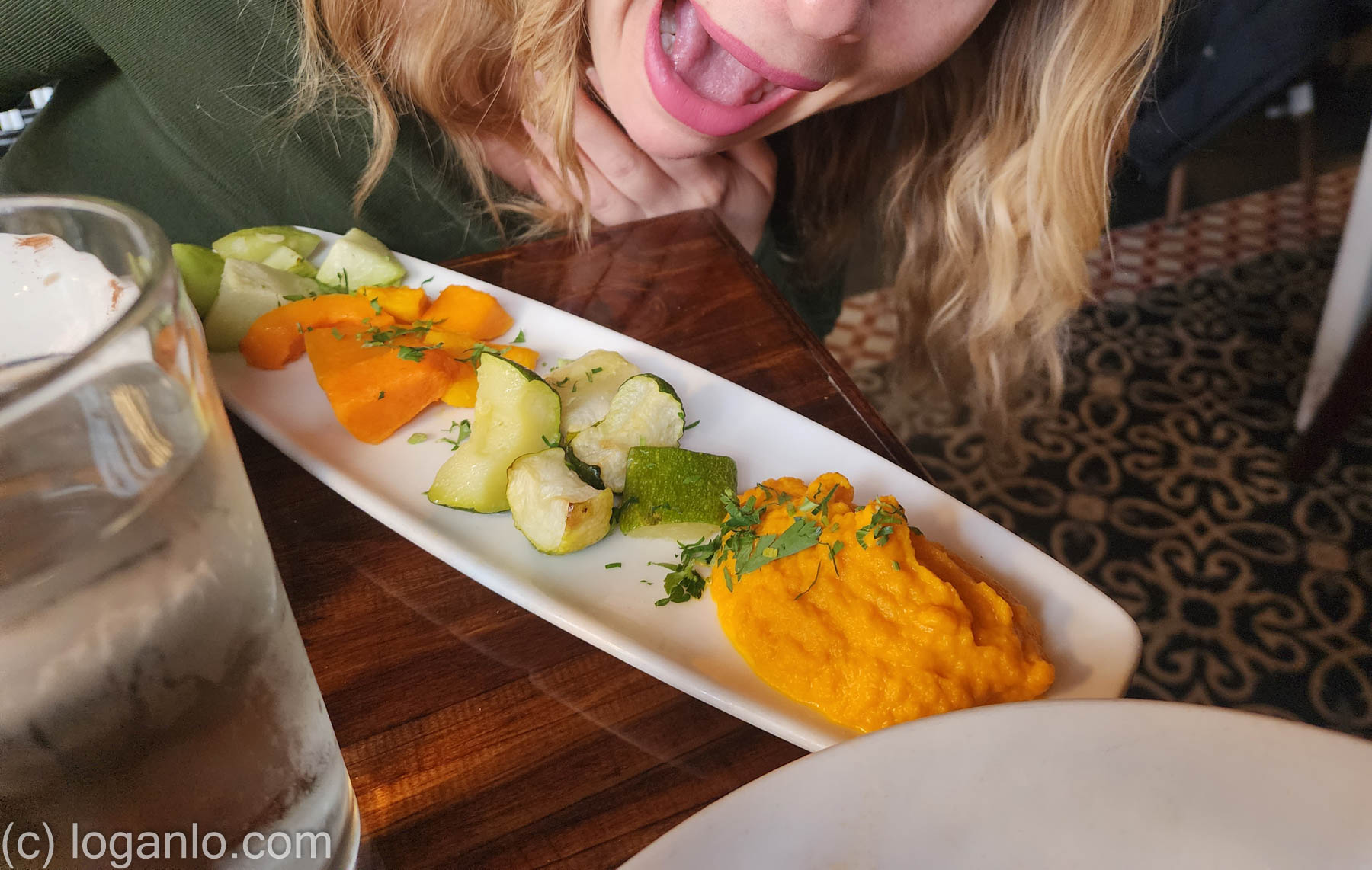 Afterward, we went to the second bar that we went to on our first date.
We ordered two drinks and a dessert.
Purely by coincidence, she wore a green dress, I wore a green suit, and one of our two drinks were green.
Because it was a school night, I had to leave pretty early but it was nice to celebrate her bday with her.
Me: Technically speaking, you're probably the oldest woman I've ever been serious relationship with.
Her: You're kidding me, right?! So, you keep getting older, but the girls always stay the same age? That's messed up, Lo.
Me: (laughing) Yeah. It's a wonderful thing.
Her: (rolls eyes) Are you done dating children, Logan?
Me: Evidently.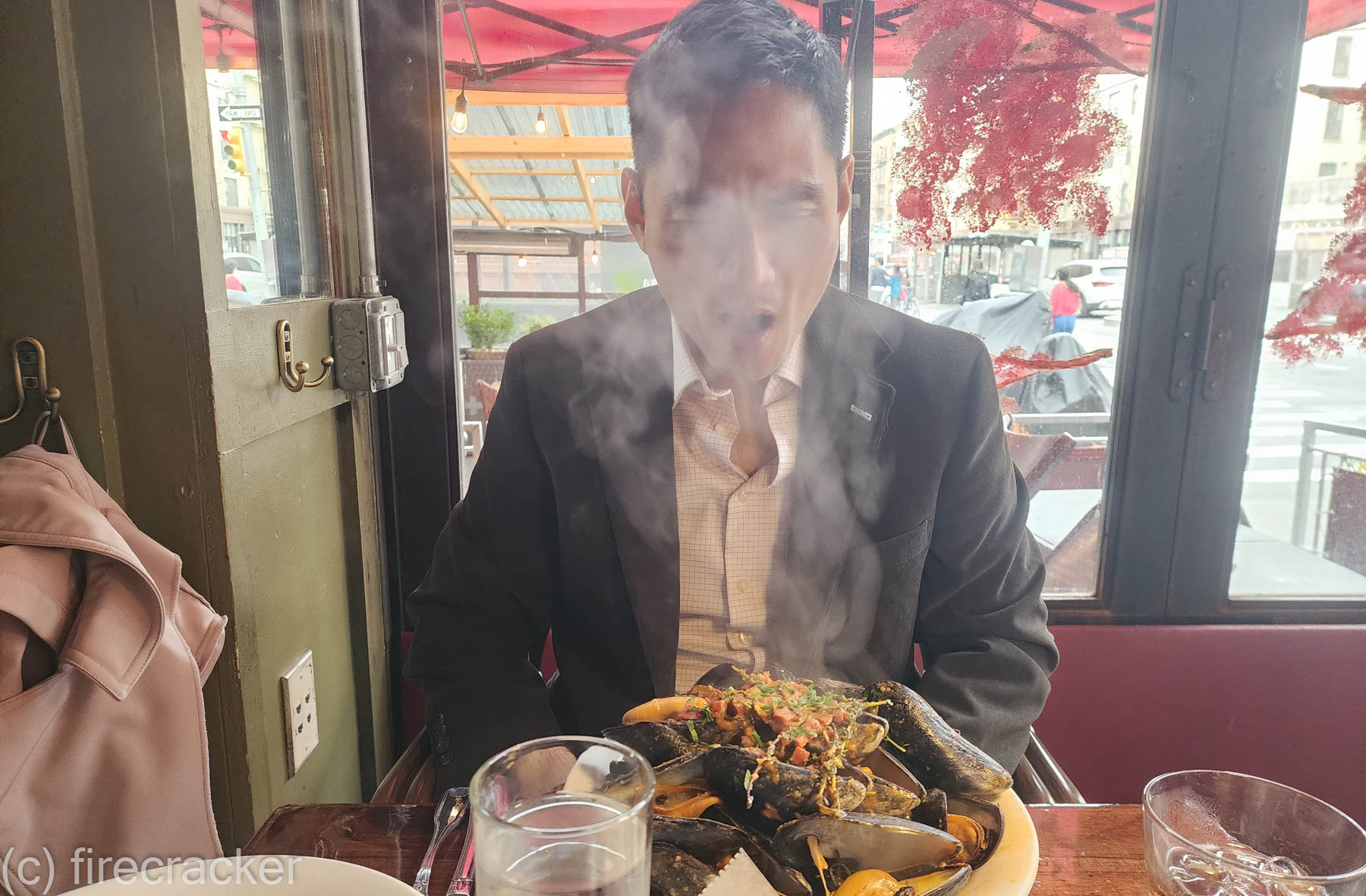 Location: earlier today, making the last of Steel's tuna
Mood: hungry – what's new?
Music: Hey there, baby, now ain't it the life? (Spotify)


Subscribe!
Like this post? Tell someone about it by clicking a button below.