Four easy holiday gifts for men

Thought I'd post some the coolest products I've either given or gotten that I particularly like:
Gerber 05500 MP400 Compact Sport Multi-function Tool

The first is this multi-tool, which you can buy here, for several reasons:
Scully Small Vertical Laptop/Tablet bag or David King Laptop Bag
People are always complimenting me on my bag for this reason or that. The one I have now is the David King bag, which is a nice roomy vertical bag.
It was actually a replacement for my older Scully bag, which I loved for years. What's cool about both is that they're both vertical bags, so that they look completely different from the sea of black ballistic nylon bags out there in the world.
Also – at least with the Scully –  as the leather ages, it becomes individually his over the years and will last for ages. After years, it was still nice enough to give away. I miss it but the David King bag, which is in the pic above, is also nice.
Looxie X2 Wearable Camera


If you're only interested in Google Glasses for the ability to record, Looxie has been making them for years.
To see what you're actually recording, it pairs with your Android or iPhone and you can control the camera from there also. The coolest thing about it is that you can record up to five hours of video and you can instantly make little video clips from it.
You can buy the one I have here – which also doubles as a bluetooth headset – or get the newer Looxie 3, which you can just clip onto your shirt and it'll do the exact same thing.
Paracord Bracelet with Firestarter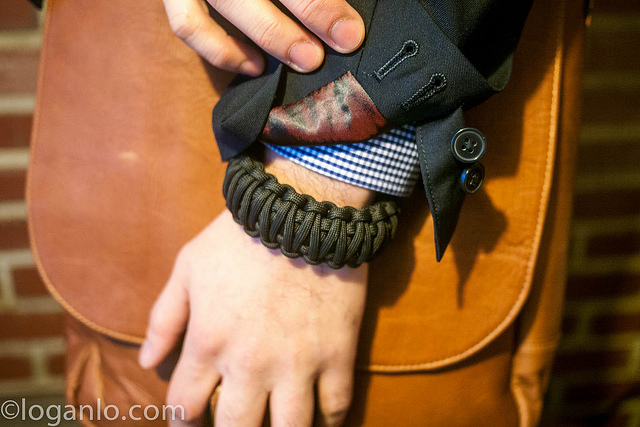 After reading that horrible story years ago about the CNET family that was trapped in their car, immediately thought of things like this bracelet. I
It's cheap and something a guy can wear while going on a long trip without thinking too much about it.
You can buy the older version (the one in the video) here, but a much better version is $2 more here. Just take a look at lookwhatscool.com, for more small gift ideas.

And, of course, a safety razor is always a good idea.
As always, the Amazon links are part of my Amazon associates account; let me know if you end up buying them?
One final note, you need not wear all things at once, you will look like an idiot. No one does that.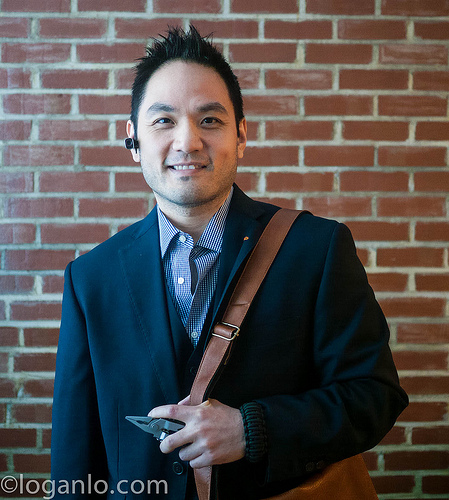 ———–
If you liked this entry, here's some of my other stuff that people liked:
I wrote a book about first dates with information I just haven't seen in other books that I learned from three solid years of dating in NYC. It will be out Valentines Day 2014 and if you want to read the first 25% of it now, click here! Or you can download the version right for you and read on the go: ePub for Nook, iPhone, Android and other readers and mobi for Kindle.
If you want to be notified when it publishes AND get a discount code, just send me your name and email address up on the top right-hand corner of this blog, where it says: SUBSCRIBE FOR NOTIFICATIONS or Like it on Facebook.
Also check out 15 Things Every Man Should Know.
Location: at my desk, making deadlines
Mood: hopeful
Music: I'm back in the game, even better than the old me

Subscribe!
Like this post? Tell someone about it by clicking a button below.
Related articles