Another thing with an air of truth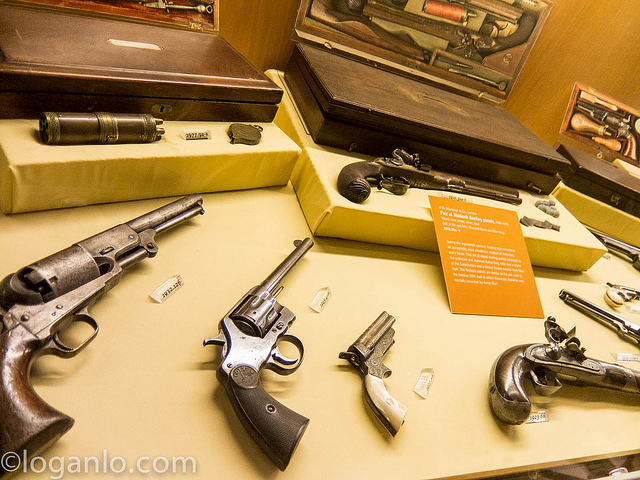 Spent Sunday actually relaxing cause I finished almost all of my projects for the year – and by "relaxing" I mean fixing stuff around the house.
Also read a lot of Facebook.
Two friends separately, and coincidentally, paraphrased a Benjamin Franklin quote; one while talking about NYC random bag searches, the other about US gun owner rights.
But it's one of those commonly referred to quotes that have the air of truth but no real truth to them at all – at least depending on how it's paraphrased.
Both quoted it as saying: People who are willing to sacrifice their rights for safety, deserve neither.
But that's not what Franklin said. What he actually said in a book called, Memoirs of the life & writings of Benjamin Franklin, was:
They who can give up essential liberty to obtain a little temporary safety deserve neither liberty nor safety.
The following words are often and conveniently left out:
Essential – are guns essential? I've lived 40 years with only firing one less than a handful of times. In other words, does everyone need to own guns like the way everyone needs a voice in government. I doubt it.
Little temporary – is the ability to not get blown up in a bus a little temporary safety? I'd hope not.
Franklin was saying quite the opposite of what my two friends and many people use his quote for.
He wasn't saying that every right was equal, he was saying that essential rights – life, liberty, and the pursuit of happiness – were not worth exchanges of small temporary safety.
A bag search is not that. Sane gun laws are not that. They are both the opposite of that.
Sorry, every once in a while I have to be a lawyer and lawyers aren't allowed to be inexact.
Like that quote that goes, First kill all the lawyers…, what a quote actually means, often means the opposite of what they think it means.
Here are more quotes that have the air of truth to them but either have no real truth to them at all or are misquoted/misunderstood:
Location: desk, being a lawyer
Mood: nerdy
Music: don't mind the traffic cops or the TSA Long as I'm with you I'm having a good day

Subscribe!
Like this post? Tell someone about it by clicking a button below.