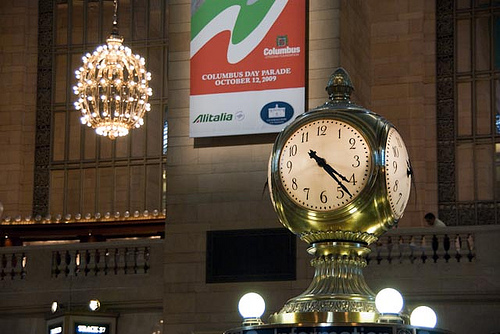 Me: How high's your blood pressure?
Her: XXX over XXX.
Me: HOLY COW! Eat some oatmeal, mom!
Her: I can't, I'm having a mango.
Me: (exasperated) I didn't mean right now…
———-
HG: Why couldn't you sleep?
Me: Was screwing around online and got a notice from a friend that a girl I worked with passed away. She just got married. Cancer. Thing is, had her email addy the whole time. Kept thinking I'd drop her a line but..never did. Dunno why.
Her: (patting my shoulder) I'm sorry about your friend.
Me: She wasn't a friend so much as someone I knew. But she always said "Hi" to me. It's just that she was younger than me. Seems so unfair. Never woulda thought…
Still believe that A man's dying is more the survivors' affair than his own. But she was too young to go, I think.
Went to church this past Sunday. It's hard to have faith in the big city.
It's hard to have faith when you're at an age where everyone's getting older, people y'know die, madmen say'n do mad things. Doesn't make any damn sense.
But there's this song that has this line that goes, Thank goodness for the good souls that make life better. So I turn to you and I say, if it wasn't for the good souls, life would not matter,
Him: Why does my daughter look Chinese, dude? She's 1/4 Asian and it looks like there's not a drop of black in her.
Me: It's a girl! Congrats! And…um…I'll be in Mexico…for the forseeable future.
Him: (laughing) I swear, if she starts talking a lot with her hands, I'll find you.
Me: Don't blame me that my people's gene's are strong.
Thank God for the good souls.
Bye, Lee. It sounds like you had lotsa good souls around and I hope they make it through this somehow. I'm sorry you had to go. You were way too young to go.
Location: 16:00 yest, turning onto Van Dam to go home
Mood: pensive
Music: Christ, I'm out of my mind