The one where my buddy and I see a lot of cosplayers
Him: Interested in going to NYC comic con next weekend, I have an extra ticket.
Me: I'm in. (later) Do you mind if I bring my obnoxiously large camera?
Him: No.
After a really long week, a gym buddy of mine and I headed to ComicCon in NYC over the weekend.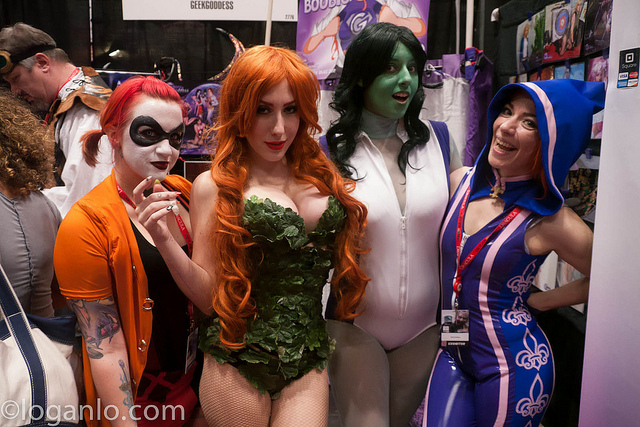 Evidently there were 130,000 attendees there. That sounds about right.
Him: I never take pictures. I should.
Me: Luckily for you I do and have little to no shame.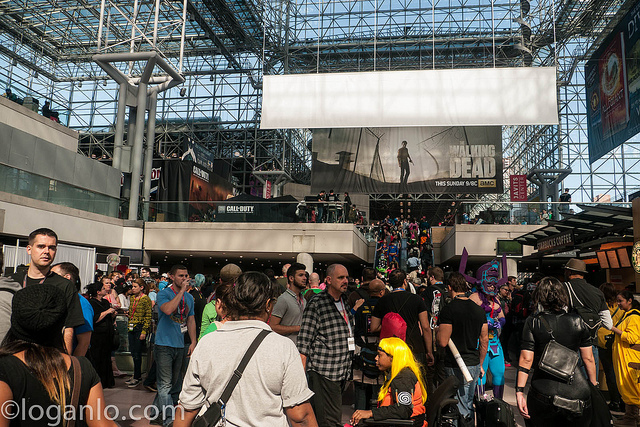 Him: Man, think about how much time they spend on these costumes.
Me: Well, everyone's got a thing.
Him: Let's go find Hulk Hogan.
Me: I don't want my childhood memories to be tarnished.
Him: He's like 60-something. They're gonna be.
We didn't find Hulk Hogan but saw Julie Benz from Dexter, Angel, and No Ordinary Family. She seems very nice.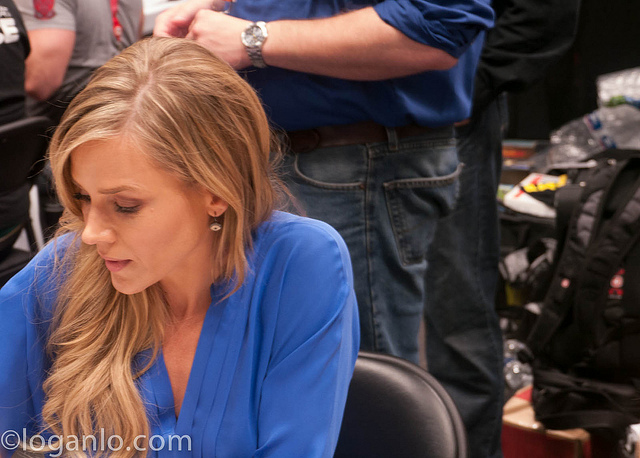 We probably could have stayed a bit longer but we're both fatty-fat-fats and our stomachs got the better of us.
Me: I'm ready to go. Food is trumping everything else.
Him: I could eat.
Turns out my cousin was there too – here's a pic of her from io9 where she had a rating of one of the best costumes there – you'll have to guess which one she is: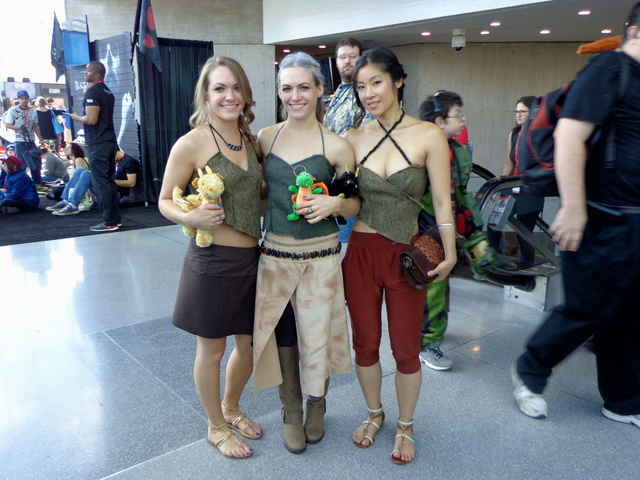 More tomorrow (or Friday).
Location: home, having chili for breakfast
Mood: hungry
Music: I went from zero, to my own hero


Subscribe!

Like this post? Tell someone about it by clicking a button below.
Related articles