Red and Yellow
Me: I think you're off starting next Monday
Him: I'm off starting this Monday, papa.
Me: Well…that's suboptimal.
Thought the boy's Spring break began April 5th. I was incorrect.
Annnnd…shitballs. Here's Pez watching the kiddo because I was in a pinch.
Her: You have the cutest kid!
Me: Thank you – you're the best!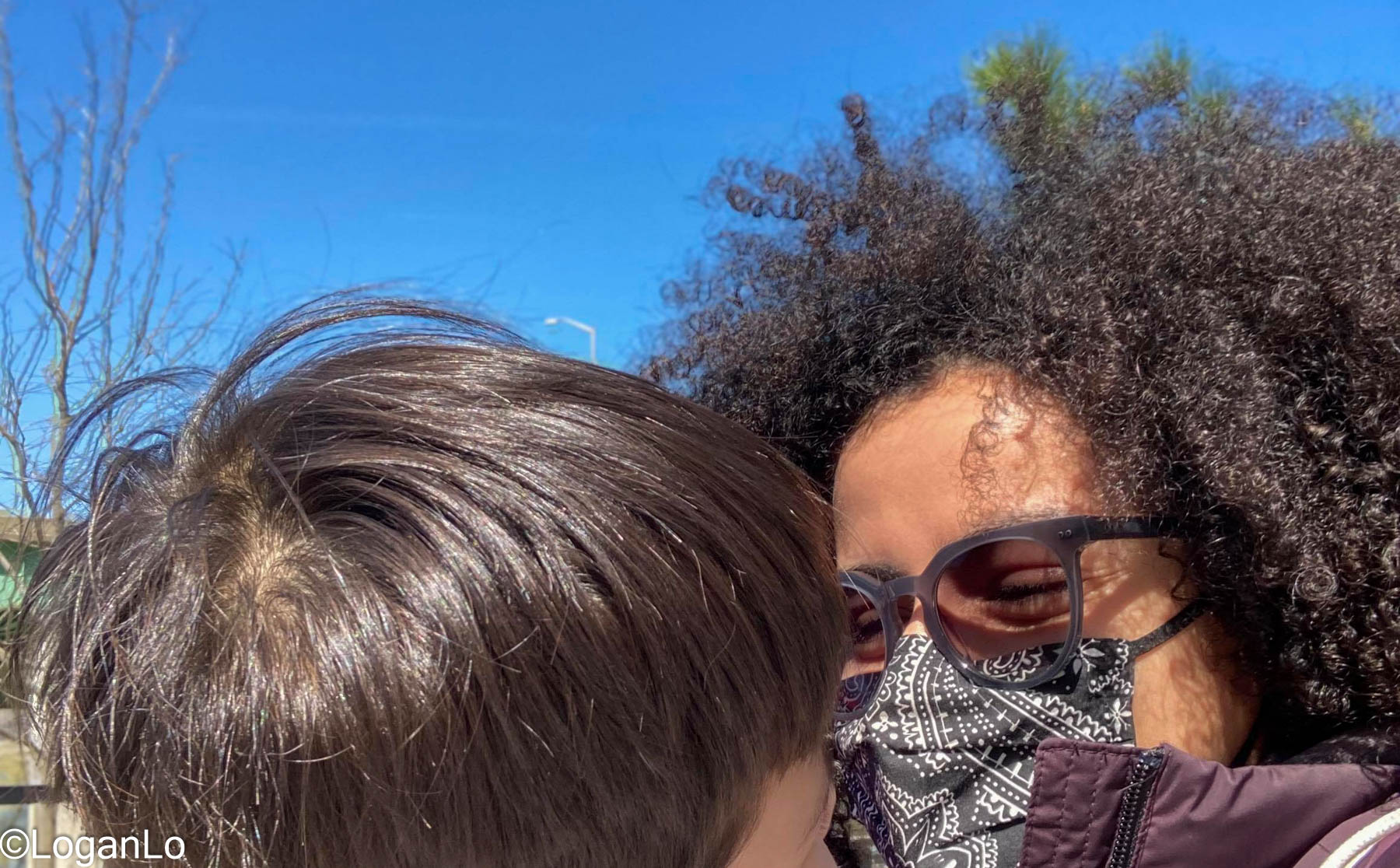 Earlier this week, I did some legal work that beat 96% odds.
Him: You did good work, Logan.
Me: No, I didn't do good work. I won with 4% odds, that's not good; that's fucking fantastic. I did fucking fantastic work. They weren't ready for me.
Because the kid was off, we went up to Connecticut to see a buddy of mine so the boy could have a playdate with his daughter.
While I was there, I took a picture of myself looking very out of place in my usual red leather jacket and the woods.
I always had this bright yellow/orange jacket – that picture below was taken by the Green-Eyed Schoolteacher back in 2007 – but when Alison got first got pregnant in 2011, I had my tailor make me a bright red leather jacket as a celebration.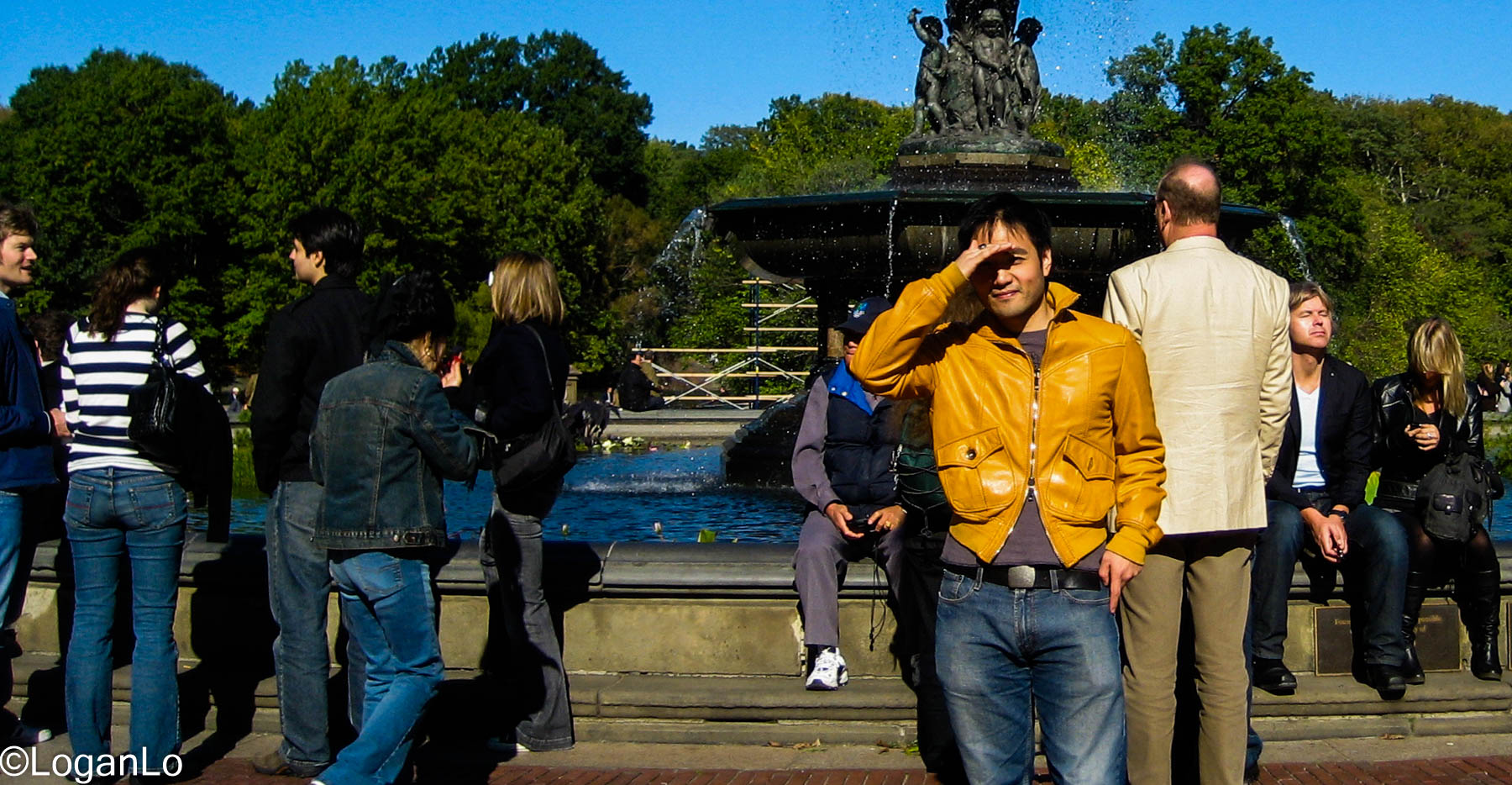 It took a few months to get to me and, by then, we already lost that child. That was the start of our hell, which only ended six years later when she died. It was complete bullshit.
I never wore it while she was here and only rarely wore the other jacket during that whole time. Instead, I wore my beat up dark red leather jacket – that's me when I was in Prague twenty-five years ago – and my other rando stuff.
I told a buddy of mine that most of the world lives an unexamined life. If anything, I examine the world around me a little too closely.
Why do I think the way I do?
Why do I dress the way I do?
Why does this matter to me?
What does this mean?
When Alison died, I wore only black for the first six months. I wore only black because I saw only black.
And then I realized that I had to reenter the world, as much as I didn't want to. But after that, I put on my red leather jacket and wore it out for the first time. It's pretty much my daily driver now, although I do break out the yellow/orange jacket on occasion.
There's this thing called "aposematism," which comes from the Greek ἀπό apo "away" and σῆμα sēma "sign."
Aposematism, then, is "a sign to stay away."
Basically, dangerous things are often brightly coloured, with the most dangerous things either red or yellow/orange against black.
Black Widow (red against black)
Yellowjacket (yellow/orange against black)
Murder Hornets (yellow/orange against black)
Monarch butterflies (orange against black)
Pitohui (red against black)
Poison Dart Frogs (blue, red, and/or black)
Just to name a few.
I wear bright red and yellow against black because I'm a lawyer with two decades of experience that teaches knife fighting in his spare time.
There are other reasons but that's all I wanna share right now.
Most people, subconsciously, get that a guy doesn't wear a bright yellow/orange or red leather jacket unless he can.
Although not everyone uses the sense god gave them. On the way to one Scenic Fights shoot, I had this conversation:
Him: You want to start some shit?
Me: I think I do, homie.
Subtlety only gets you so far sometimes.
Although, to be fair, I also paid extra to have a paisley print put into the red jacket and artwork to line my yellow/orange one.
I thought it made them look prettier. 
Location: home
Mood: pretty
Music: Ooh-ooh-ooh, that's my violet (Spotify)
Like this post? Tell someone about it by clicking a button below.