Books on Scribd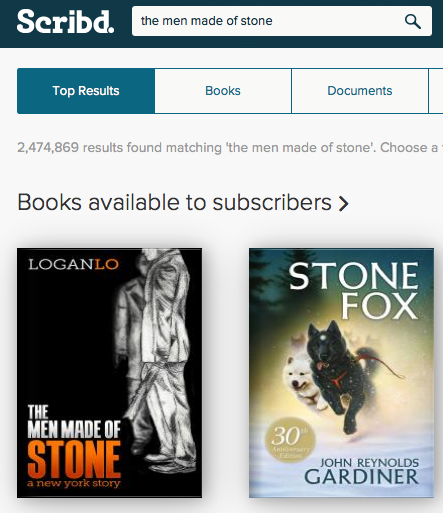 Just found out that my books are on Scribd.com – if you have a subscription, you can read  them for free.
Speaking of books, I've got my Ask Me Anything (AMA) on Reddit Books tomorrow night at 5PM EST.
If you have some time to drop by and say hello and ask a question or two, that would be great – I'll be putting a link up for it tomorrow.
For those of you that aren't familiar with it, The Men Made of Stone is a fictionalized story of late 80s and early 90s in NYC's Chinatown, when there were regular shootouts and murder in the streets.
Most of the bloodiness happened because of several new upstart gangs butting up against the established criminal structure already present there.
As a kid, I was always pretty terrified to go to Chinatown. As a stereotypical Asian nerd, it was a wholly different world than I was used to. Now I find myself there with regularity and it's nothing like it once was.
The funny thing is that, most – if not all – of the violence was contained to the community so outsiders and tourists probably never noticed the difference between then and now.
That's why I'm always irritated when people not from here talk about the good old days of gritty NYC. Of course they do – they didn't have to live here.
In any case, there's always some other story to the one on the surface. Those are the ones that have always interested me.
It might interest you too; I dropped the price down to $0.99 for the AMA if you wanted to check it out.
See you tomorrow?
Location: Near a window, listening to sparrows
Mood: hopeful
Music: So many things I'd say if only I were able

Subscribe!
Like this post? Tell someone about it by clicking a button below.