Listening's a lot harder when your ego's on the line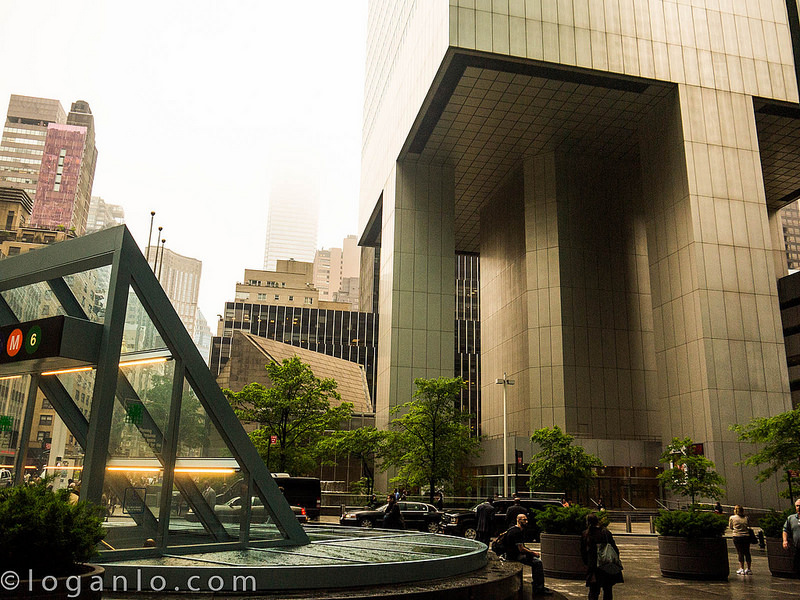 Him: I don't understand what happened.
Me: Maybe there's a reason why they went with someone else.
That's a picture of the Citibank building here in Manhattan. I took it along with the picture below in March of last year for another entry.
About a month after I took it, read this article that said that the building was ridiculously flawed.
How ridiculous? There was a 1-in-16 year chance that the entire building would come tumbling down with a strong wind.
That's pretty ridiculous.
But the weirdest thing about how this all unfolded was that a female college student from NJ figured out it was flawed, tracked down the lead engineer, and contacted him to tell him that his design was fatally flawed.
And despite haven't any number of reasons to not listen to her, he did.
Then, as Hurricane Eva was barreling down onto the East Coast in 1978, NYC and these engineers all secretly fixed the problem. All without most of the city finding out. In fact, most people didn't learn about it until 1995.
I thought of this recently when a colleague of mine was wondering why he lost a major account. I knew why. So I told him.
There's this illogical argument called a genetic fallacy, where you don't want to believe something that someone says because of the person saying it.
The engineer could have sneered at any one of the things about the person contacting him: her sex, where she was from, her age, her experience, etc.
But he didn't. Because he was smart enough to realize she was right. That's something I still find really amazing.
People wanna have any number of reasons they believe what they believe. Even if it's not true.
Him: (later, upset) What do you know? You're a lawyer, not a psychologist.
Me: This is true. But what I said is also true.
Location: midtown east
Mood: tired but super happy
Music: You've got the talkin' down, just not the listening
Like this post? Tell someone about it by clicking a button below.