Putting up some artwork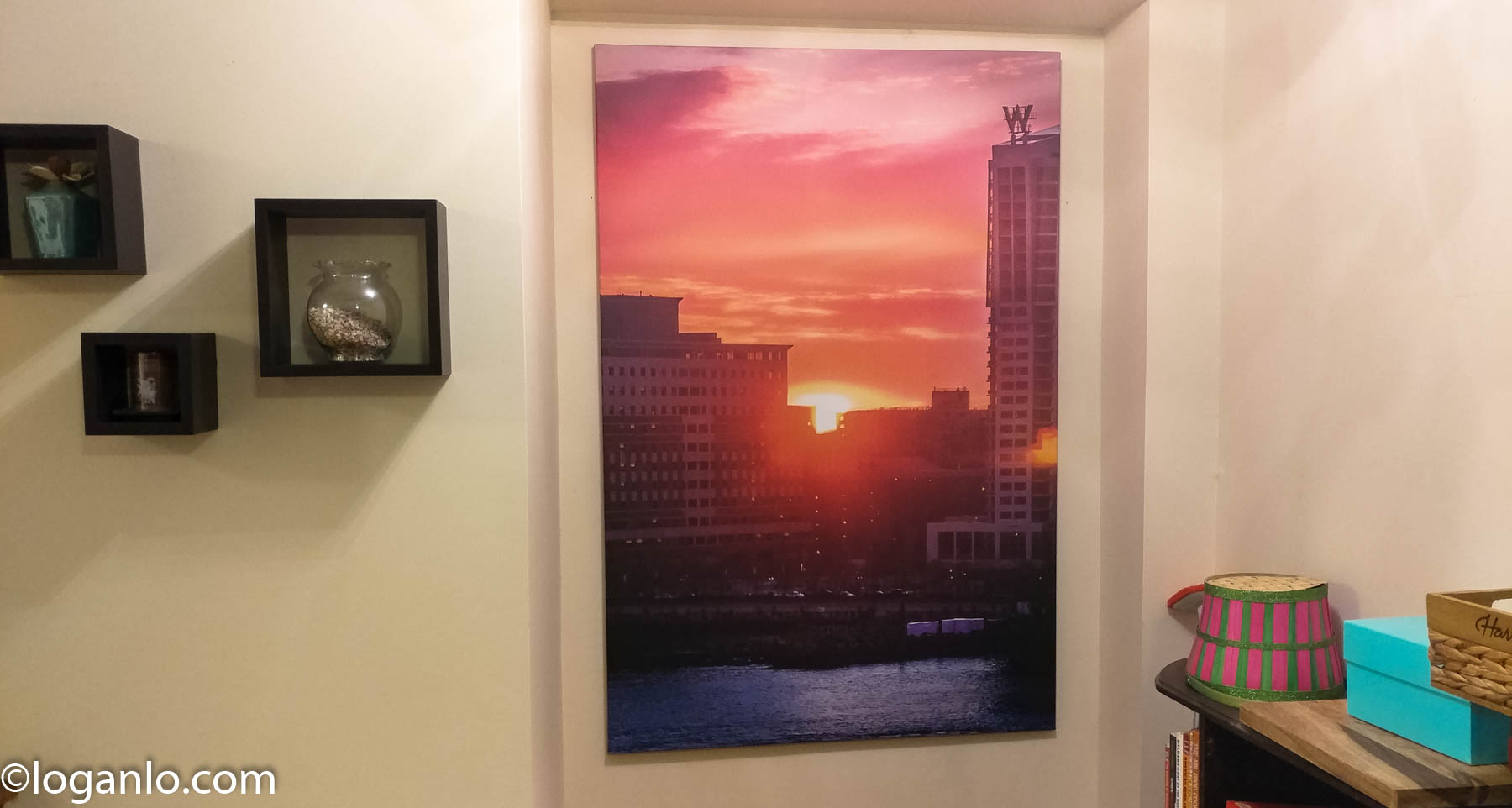 Back when I was a bachelor, my old roomie Cain somehow scaled one double height wall to put up a painting hanger. After he moved out, and took the painting that was there, I bought this canvas Campari and put it up. You can see it in the background of this entry.
Alison was never a fan of the canvas but we kept it up because we didn't have anything better. Always thought that I'd put up something like a picture I took of the W Hotel in Hoboken, because that's where I asked her to marry me.
Never got a chance to do that.
But I decided that I wanted the things around the kid to mean something. It's all gotta mean something.
So I gave my brother a ring and asked him to edit two pics for me. The first was that picture I was talking about.
The second was a quote I told my son in a letter a little while back.
Perhaps someday the kid'll ask me what both pictures mean and I can sit down and tell him.
There's so much I need to tell him.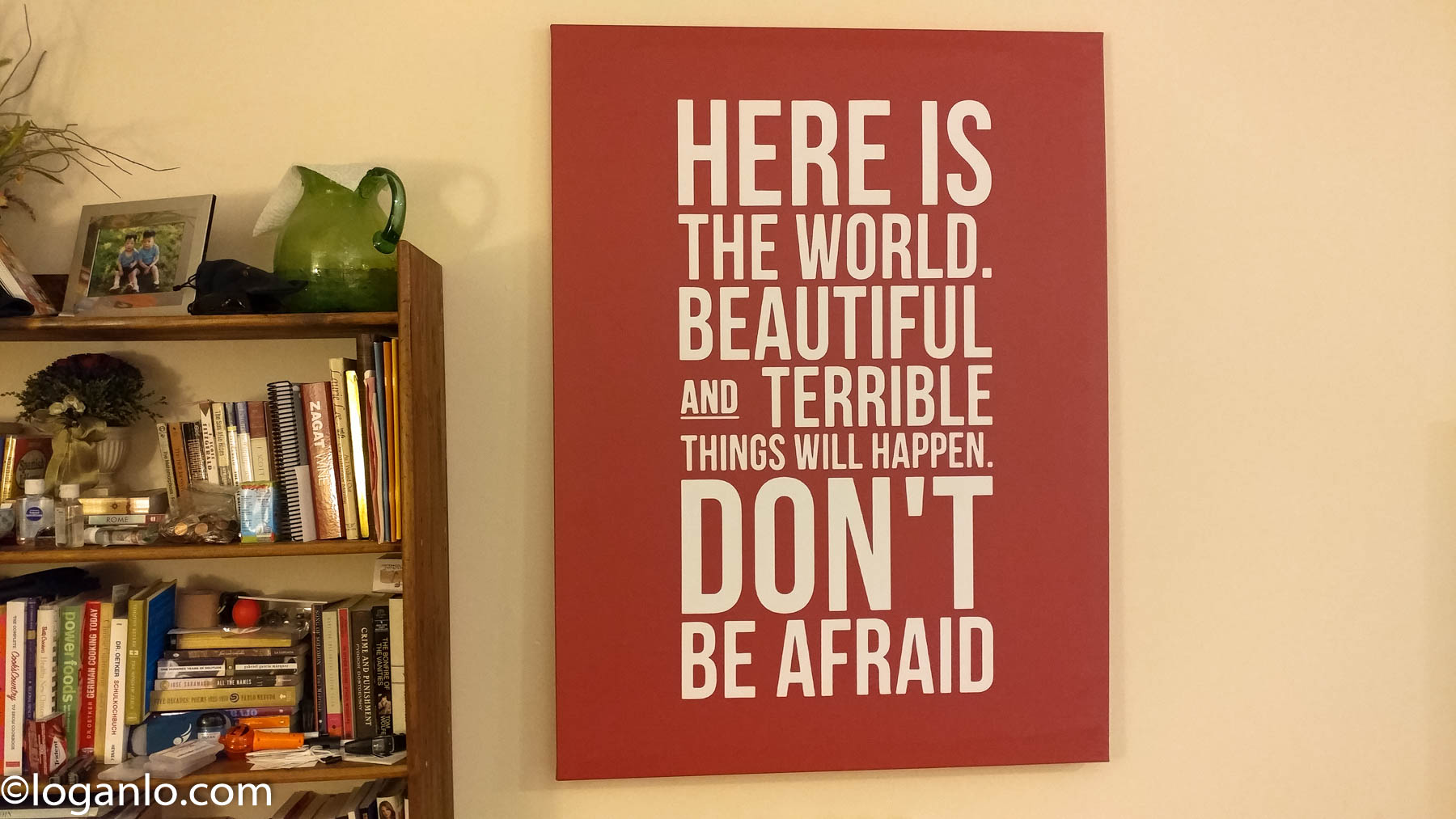 The Gymgirl and I are talking again. Kinda.
Her: Can you help me with something?
Me: Sure.
Her: (later) You're the best ex-boyfriend I've got.
Me: (laughing) That's really what I'm going for.
Brought the old Campari canvas down to another gym buddy downtown. Almost got blown away by the wind. It's in that cardboard box behind us.
She's a lot lighter than me. Hopefully, she won't go airborne. If she does, and you see her, try to grab her before she gets too high.
Oh crap. I've run outta rum.
---
On a business related front, a lecture I gave on the GDPR the other day is currently available for free on Lawline. It's one of their top rated programs with 97% positive rating and over 232 completions.
If you want to watch it for free, it available for the next six days via this link.
Location: in front of my last glass of rum
Mood: sick
Music: my love, it's raging high inside
Like this post? Tell someone about it by clicking a button below.