The food pic entry

Gymgirl and I were planning on eating dinner by ourselves the last night we were there but my cousins and their friends were all pretty easygoing and cool so we just ended up eating with them again.
Ras: No more buffets!
Me: I'm all about quantity over quality.
Alison was always into tapas – I never had any until she introduced me to them. By luck, everyone wanted to have that for dinner. So we went to Just a Taste, which was still packed with a 30 minute waiting list despite all the other restaurants being empty.
We figured that was a good sign.
Because Alison and I have had tapas so often, I did most of the ordering although some of her favourite dishes – Pan con Tomate and Croquetas de Jamón weren't available.
But other things that she loved like Patatas Bravas were available so I ordered those plus we had two carafes of sangria for alla us.
Afterwards, Young and I started talking.
Him: I'm still hungry.
Me: We should get a sandwich for dessert.
Ras: You're having meat for dessert?
Me: If we're lucky!
We ended up going to a Jimmy Johns and ordering and splitting a Gargantuan.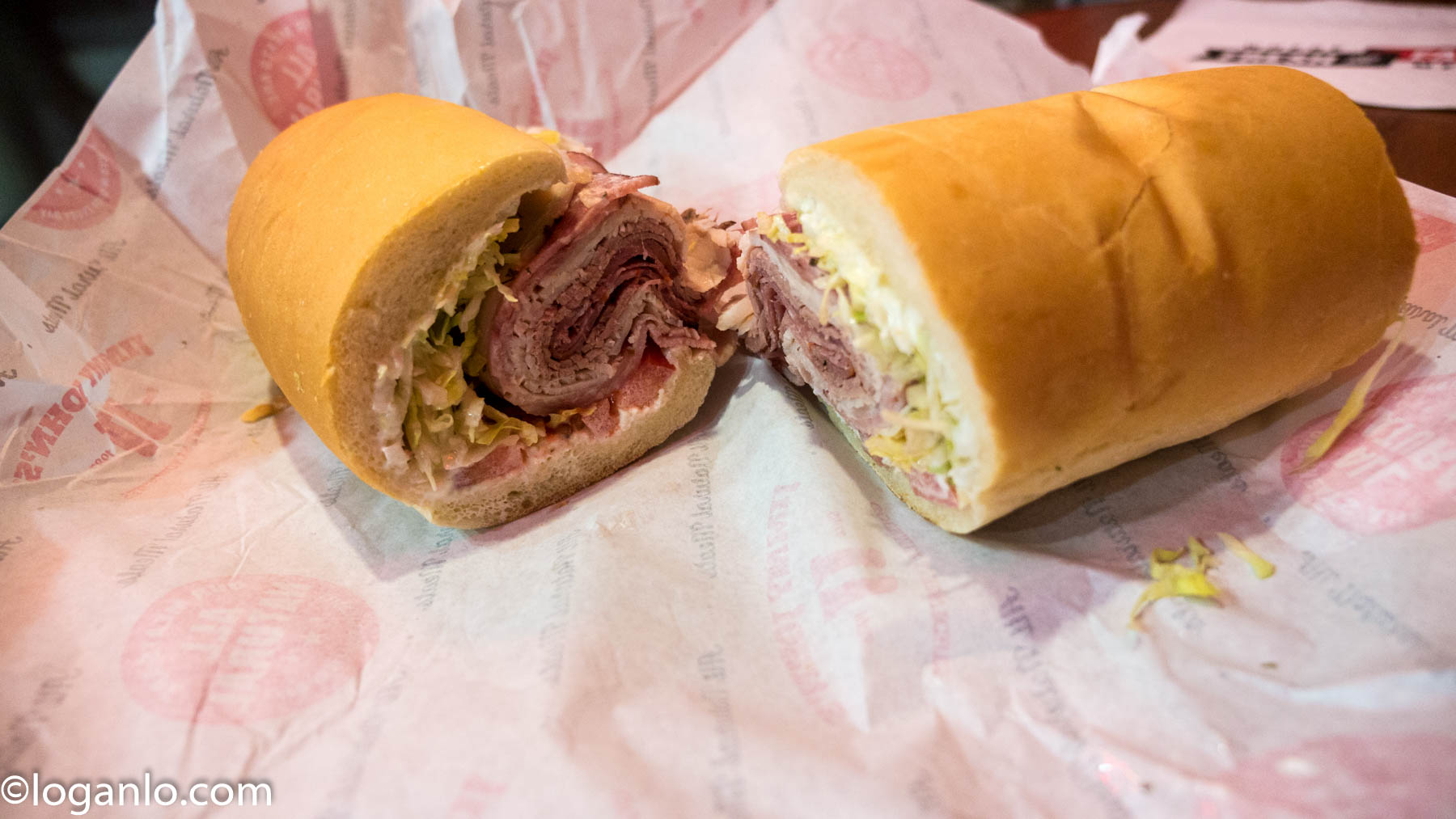 The next day, we woke up, packed, and started heading back but not before having some Vietnamese food first.
Once again, I was so hungry that I didn't take any pictures.
It was early when we got back. Ras and Young headed back to their pad and Gymgirl headed off to a family thingy.
That just left me alone in the empty apartment.
So I took out Alison and the kid's picture and poured myself some rum.
Me: Just us again. So, what'd you think of Cornell?
Location: In front of a painting of Campari
Mood: missing my son and wife
Music: Tryin to raise a family is an empty home
Like this post? Tell someone about it by clicking a button below.