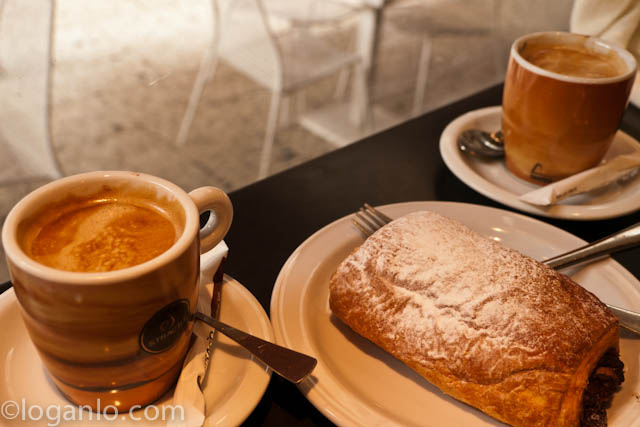 2012.04.15
We both wake up just in time for a tour of the Picasso museum. Rather, once again, she wakes up and I get up.
The museum is very interesting, actually. No pics though. As we wend our way around these beautiful objects, I'm reminded of something Lorne Michaels once said, Sadly, talent and character do not often reside in the same person.
Afterward, we go out to eat where we order a traditional meal of tapas. In Malaga, they always give you a basket of bread but never any butter or oil to go with it. Find this a bit odd but HG is less concerned. Things are going fairly well until a bird decides to poop on the table in front of HG; in the pic below the crime happens between the bread and the wine.
She is displeased. Thus ends lunch.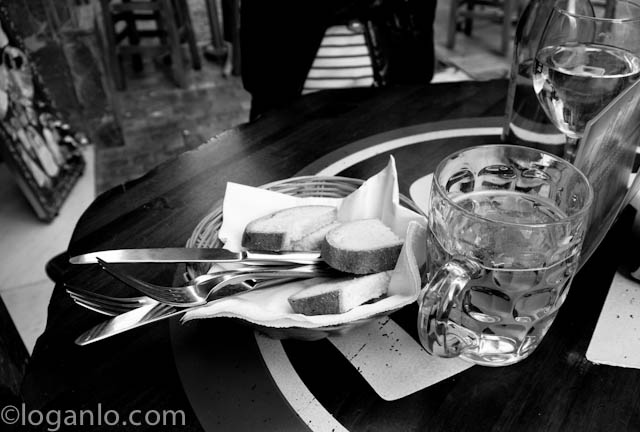 We go back to the hotel and I actually get some sleep for once. When we wake up, we head out and explore the city a bit. As the rain begins to fall, we end up at a traditional market where people look at me funny cause I'm taking pics of where they pick up their dinner.
Ducking into a café when the rain picks up, we have two café con leche and split a pan du de chocolate as an old man asks us if we want lottery tickets. In light of our recent luck with them, we decline and like the man yesterday, he exclaims, Such a shame!
Eventually, we walk over to try and see the cathedral, but it's already closed. So we take cover in a doorway and keep our eyes out for birds.
When the weather lets up, we make our ways to the ruins of the Moorish castle, Alcazaba and then the 2300 year old ruins of the Roman arena I saw yesterday.
Her: It's pretty amazing that people in Europe get to have things like this all over the place.
Me: It really is.
We then we head over and get some libations: she orders a glass of white wine, I order a Mojito.
Her: I can't believe you're eating all the mint.
Me: It's like a drink and a salad all at once.
Soon, we find our way to a restaurant for a proper dinner. I decide on something called a Migas and ask HG to ask the waiter what it is.
Him: Um, maybe he should pick something else.
Her: Why, what is it? (the waiter begins to explain when HG thinks and says) Actually, it doesn't matter. He'll eat anything.
It's pretty good, if not very greasy. She orders the paella and can't finish that so I eat that as well.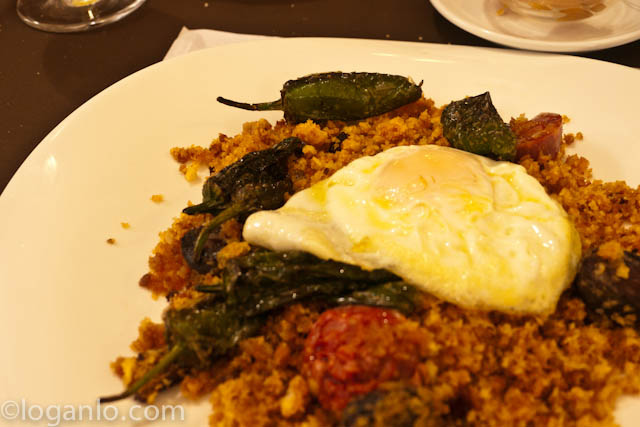 We take a walk back to the hotel and end up watching "500 Days of Summer" – a film we've both been avoiding for a while.
Turned out to be pretty realistic; people, especially men, have been told by Hollywood what love is all about. And real love's nuthin like what you see in moving pictures. We enjoy it.
We then try to sleep but the noise outside on a Saturday night is indescribably loud.
As I get up and head to the bathroom, I steady myself against the sink. The hand shaking continues.
It's been a while since my insomnia's been so bad and for a moment, I despair a bit, thinking maybe it's back again as it was.
But then remind myself that I'm traveling. Running my hands under the cold water, I look up and see a terribly old-looking man staring back at me.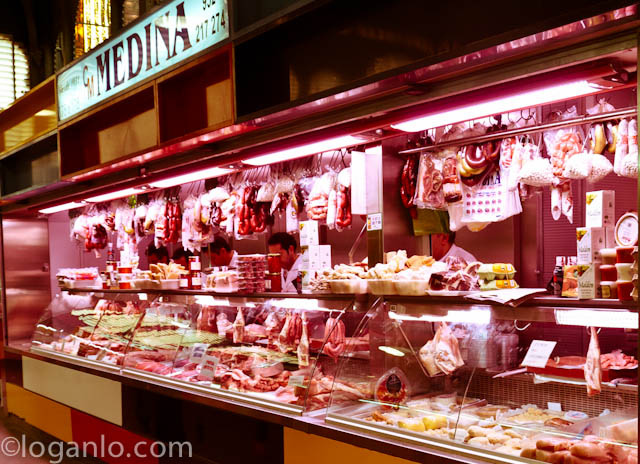 Location: my apartment, looking for more food
Mood: busy
Music: night after night my heartbeat shows the fear


Subscribe!