Day drinking rum with friends
Her: I'm in the mood for an adventure.
The Gymgirl and I decided to go check out the Hudson Yards the other day before our gym class. It was totally last minute so we didn't have tickets for anything. But it was a beautiful day and we were happy to be out of the house.
Because of our diet, the Gymgirl hadn't had coffee in months because things like beans and seeds weren't allowed in her diet. But she decided to slowly add them back one-by-one, starting with beans. Mainly for coffee and chocolate.
She was already planning to have coffee that weekend so we decided to go to Queensyard Cafe.
Her: Do they have a creamer I can use?
Me: Soy milk?
Her: Yes!
For the latter, we ended up at at Li-Lac chocolates where the owner comped us some chocolate. Unfortunately, he also told us that chocolate was a seed and not a legume.
Me: You already ate some. In for a penny in for a pound, I say.
This was her response: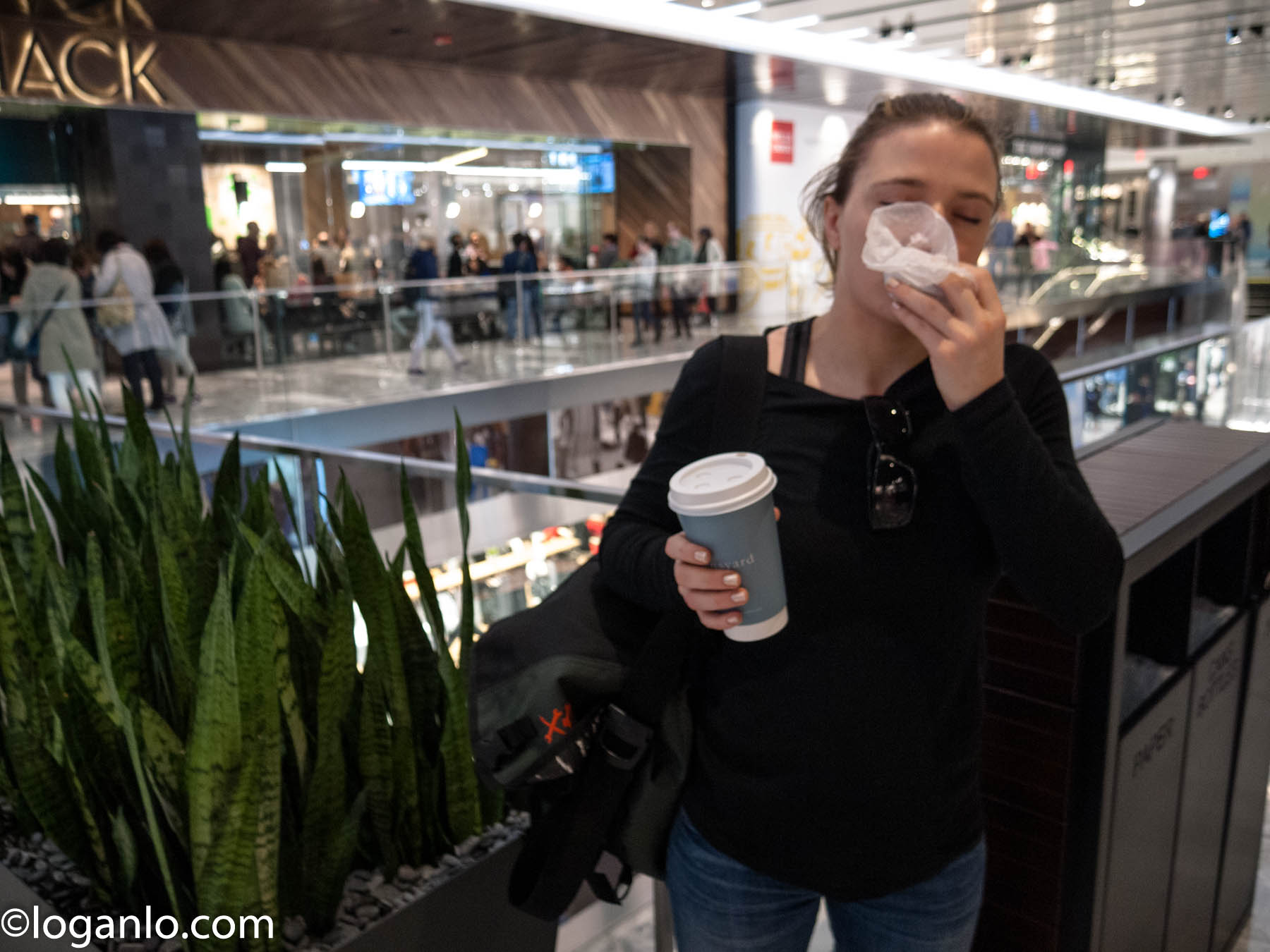 We then took a long (long) walk to Home Depot to get supplies for a project, that I'll tell you about later, before heading to our gym class.
After Home Depot, however, I got a got a text from RE Mike about a block from our gym class:
REM: Where are you?!?!
Me: It's today? I have it down for next week!
Him: You're _____ me.
I wasn't.
The Gymgirl immediately started running and so I did as well.
If REM wrote just five minutes later, we woulda missed the whole thing, because she and I don't check our phones when we're at the gym. And we're there for hours.
The "thing" was a bar mitzvah for the son of my friends around the way. Luckily, it was just a few blocks from where I live, at the Time Warner Center.
Me: (entering the apartment and immediately setting a 10 minute timer) When this goes off, we're out the door.
Her: (heading to her clothes) Got it.
In less than 30 minutes, we went from being casual to this: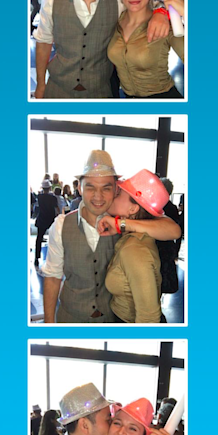 They're some of my favourite people so it would have been terrible if I missed it.
Him: I wouldn't have let you live it down.
Me: Nor should you.
We were there until the end, which meant that we were home by six. But we drank so much rum that we just crashed until midnight or so, when we woke up and watched a few episodes of Love, Death, & Robots.
Well, the ones I could watch.
All in all, a really strange and awesome day.
I remember when I had awesome days. I had forgotten what they were like.
Me: Did you get your adventure?
Her: Yes, now I need a nap.
Location: last week, Ascent Lounge in NYC
Mood: guess
Music: Holding onto cobwebs that has us both on the fence


Subscribe!
Like this post? Tell someone about it by clicking a button below.