Heading to Chinaworld
Him: What did you get in Chinaworld?
Having been through 9/11, a couple of blackouts, a hurricane here and there, and just random emergencies, gotta say that this pandemic is something entirely new for me.
Spent most of the past weekend with the redheaded babysitter and the boy. She's an actress so she literally lost all her gigs at once and I just found out today that the boy's classes are cancelled until the end of April.
With her help, I was able to head back down to Chinatown in order to pick up some more supplies and support the Chinese community at the same time.
So, I hopped a nearly empty train – dressed as I've always wanted to dress in the city as a (not-so) closeted germaphobe – and picked up some stuff. One thing I made sure to get was some frozen dumplings from this hole-in-the-wall that I love.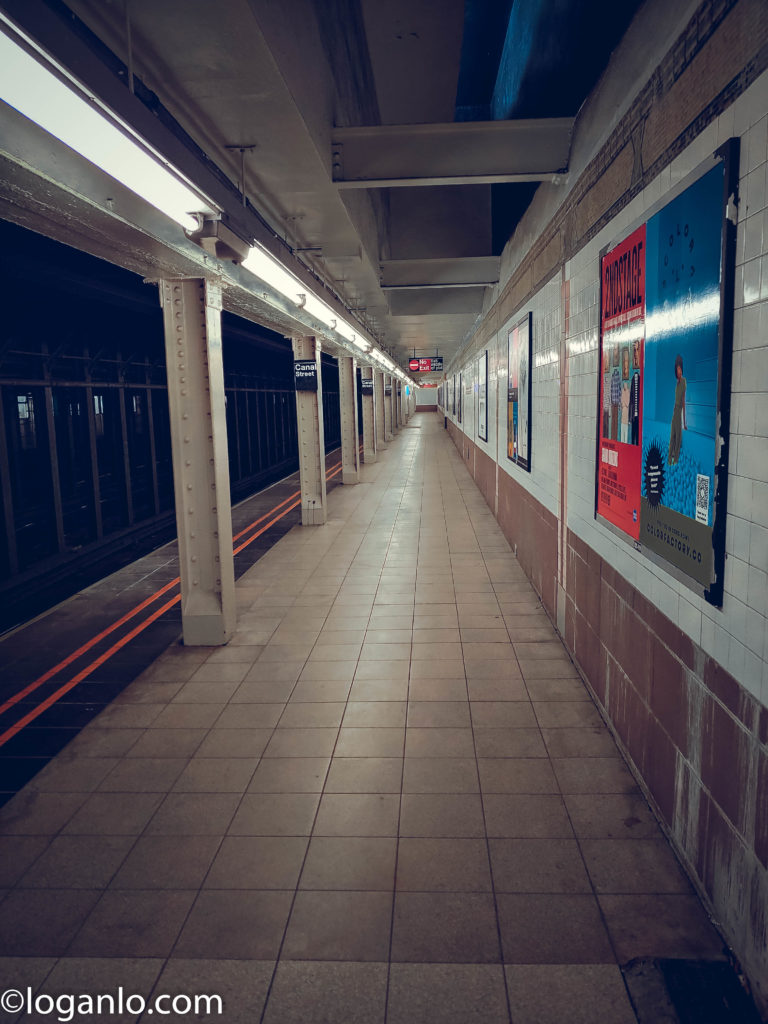 Unfortunately, it was only after I returned home that I found out that the boy's classes were cancelled. I immediately regretted my decision to only buy a single bag of frozen dumplings and only one bag of groceries.
Sitter: (laughing) I told him you went to Chinatown.
Him: Honestly, I think I prefer the name, Chinaworld.
Everything's been a whirlwind of activity, mainly because everything's taking longer and longer to do.
This is my local no frills grocery store, which had a line, the length of which I've never seen before.
TBH, there's never a line of any sort here.
And I had to call both the NYC Dept of Finances and NYC Dept of Buildings for work; that took the entire morning – because you have to go through the 311 number for the city and the hold times were cray – and I eventually gave up.
With the kiddo being as young as he is, evenings are difficult because there's nothing that we can both watch together.
Him: Why don't we watch the news?
Me: The world's a disaster and we're surrounded by cretins; there, I just saved us 30 minutes.
Him: Cretins!
Me: No, don't…nevermind…
On that note, I accidentally got an order confirmation for a woman named Sharon in Iowa who seems be living it up by prepping for isolation very differently from me and – gotta say – I'm slightly jelly.
Well, if nuthin else, Sharon's living it up…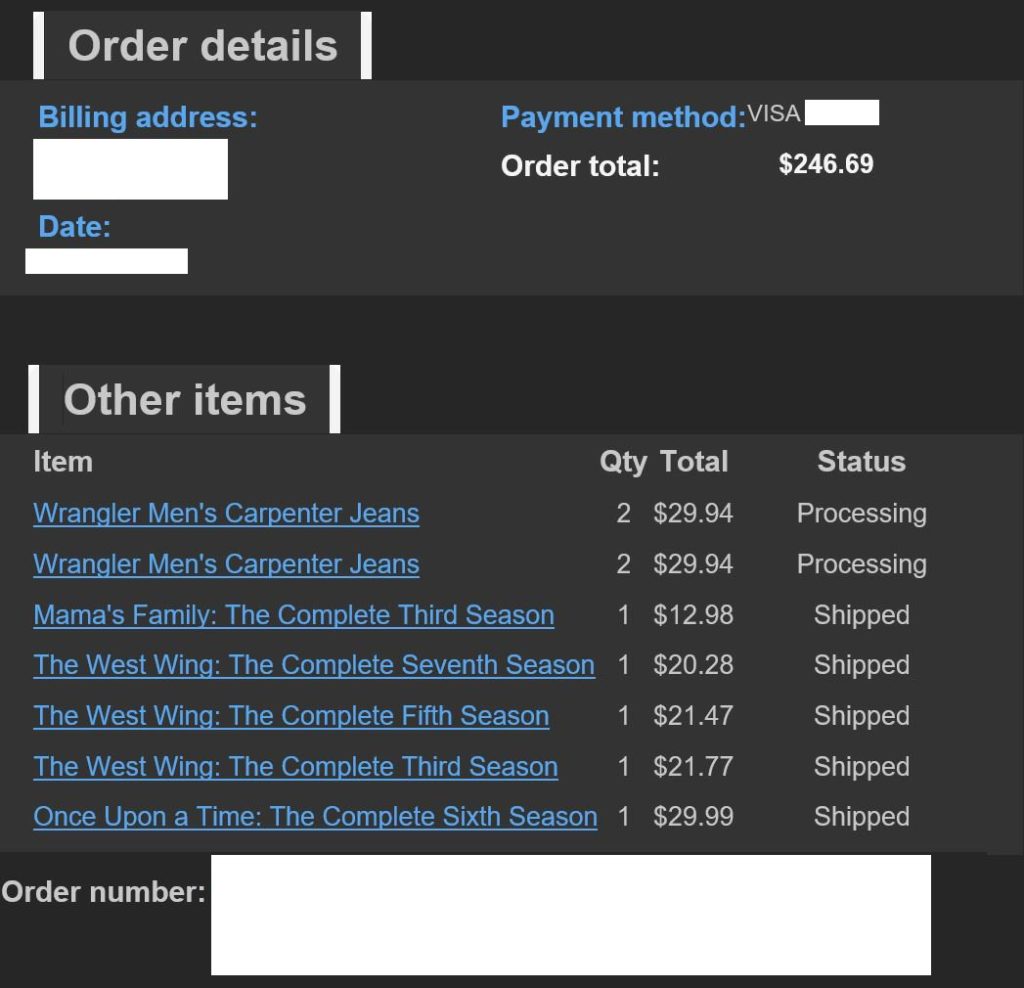 Location: surrounded by cretins and an awesome little boy
Mood: beat
Music: For a second, I thought you loved me


Subscribe!
Like this post? Tell someone about it by clicking a button below.