Why is that so much to ask?
Me: You wanna hear something true? I care about both of you deeply. But – honest to fuck – if someone told me that I could get Alison back by killing you two, or anyone, for that matter, I would do it without hesitation. I would feel bad about it, yeah. But I would be at your doorstep within the hour to cut you clean and cut you deep. Alison would hate me forever, but I would do it. There is no sin I would not commit to get her back. (sighing) But I don't have that option. So, (raising glass) cheers…
The last time I got audited was twelve years ago for about $25K.
Got audited again this past week. Happy birthday to me.
Essentially, NYS wants to know how come I went from reporting $XXX,XXX in income in years past to $X,XXX (AGI) for the last couple of years.
Honest to god, my first instinct was to write them a letter that just said:
My wife and father died exactly 90 days apart in 2017 from some medical bullshit while other assholes get to live their shitty meaningless lives.
I spent the last three years trying not to kill myself cause of the injustice of it all. Frankly, I don't give a fuck. Fuck you. Fuck everyone. Tell me what you think I owe you and send me a goddamn bill. I don't give a shit.
Sincerely,
Logan Go Fuck Yourself Lo
I actually wrote something along those lines. Just with less restraint. I subsequently toned it down.
Logically, I know that some innocent bureaucrat that has no interest in hurting me will be on the receiving end of my vitriol but, I'm the eggshell plaintiff. And I don't care.
Plus, now, I had to find her goddamn death certificate.
There is nothing more hateful or rage-inducing than having to look for – and, ultimately, find –  something that you despise with every fiber in your body. I keep it in a case, on the bottom drawer, in a folder, in a folder, in yet another folder.
It's as if it's radioactive and will kill me if there aren't enough layers between us.
That's probably not too far from the truth.
In the past, I used to go to the gym to get out my anger and frustration. I don't have that option any longer. So, I sit here and quietly seethe, holding a piece of paper that tells me to go fuck myself because my family's gone and we're shit outta luck for a happy ending.
Well, that's not entirely true. The silence part, that is. Cause, right now, I can scream to my heart's content.
Always a silver lining, yeah?
Speaking of my gym, I think the last time I got hit with some pure truth was when I spoke to someone out there about Alison dying. He lost someone that he loved with all his soul as well.
I asked him if it ever got better.
Him: You never stop being angry. I'm angry right now thinking about it – and that was years ago.
We're surrounded by bullshit 24/7 – our president is 24/7 bullshit – so that's more true than ever. My Facebook feed is fulla people clearly ok with consuming and vomiting up Trump's daily bullshit.
I don't know how they live.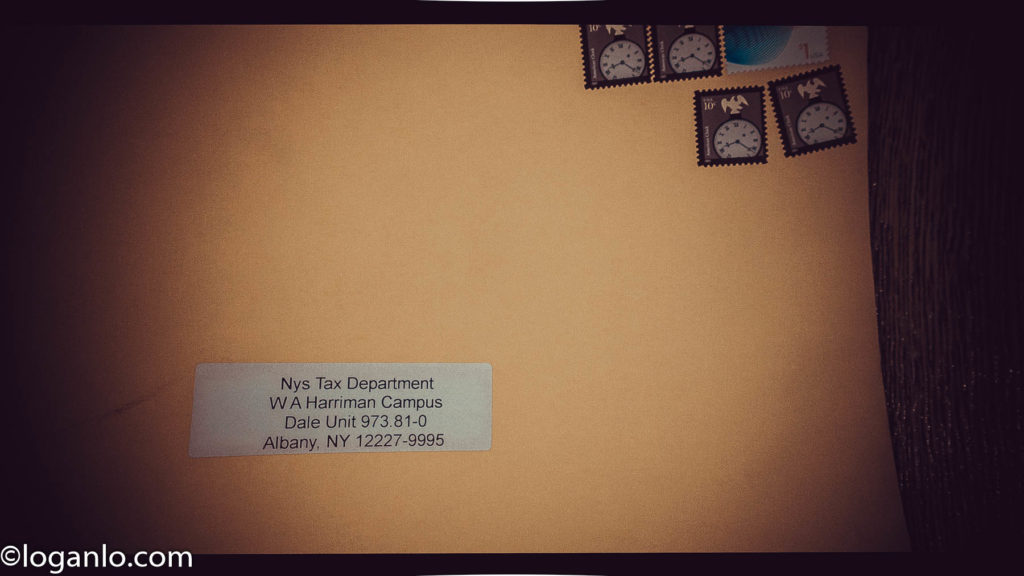 The thing with the truth is, when you hear you hear something that you know is true, your soul hears it. You feel it. In three years, what my friend said about the person he loved and lost was and remains one of the purest true things I've heard felt yet in my life.
Well, that and when my son said I had a big head.
When a toddler tells you that you have a big head – and your wife said the same – it's probably true.
I'm sorry. I'm tired. I'm tired of so many things. I'm mostly tired of being surrounded by bullshit. I am craving some truth and peace.
I just want some goddamn truth and peace. And kindness.
Why is that so much to ask?
Sir(s);
The reason for my lowered income is that I find myself unable to work full-time any longer.
This is because my wife and father both died in 2017 and I find it difficult to care about anything. Including this audit, frankly.
Attached, please find her death certificate and a copy of my bank statements…
Podcast Version: IDGAF
Location: the basement of my brain again
Mood: blindingly white hot rage
Music: my best friend caught you creeping. You blamed it all on the alcohol (Spotify)


Subscribe!
Like this post? Tell someone about it by clicking a button below.