That's a no
My brother came to town for a visit. He's helped so many people in the world that his schedule was jam-packed cause everyone wanted to see him.
But, he stayed by me for a little while and it was good spending time with him and the boy.
Me: Uncle wants Thai food.
Boy: (confused) It's food that's tied?
Me: (nodding) Yes.
One benefit of having people around is that they can hear the kid speak so they know I'm not making up his peculiar little mannerisms.
For example, he was sitting on my friend KT's lap when this happened:
Me: Do you want corned beef and cabbage for dinner?
Him: That's a no.
Me: (to KT) OMG, I'm so glad you heard that.
Because my brother was here, plus my foot was feeling much better, I decided to head to gym early Saturday morning. My buddy Sean picked me up and off we went.
While there, I tried to be as careful as possible. But, during one exchange, this younger, and pretty tough, guy ended up taking the top position.
On the bottom, I did something called head-scissors that's one of those moves that are generally though of as low-percentage in terms of getting a win – although Mouse managed to get a legit tap on Chad with them once – but I was really just trying to use it to get this guy off of me.
On the plus side, it worked.
On the negative side, after I got him off me, he started convulsing and his lips were blue.
Me: Holy fuckballs!
Now, Sean's an EMT, which is good because it turns out that I'm absolute rubbish in a crisis. For example, I sat this guy up, exactly what I shouldn'tve done.
Sean: I got this.
Me: Good, cause I definitely don't.
I've never put anyone out before, although I've gone out maybe twice?
It was probably the scariest thing that's happened to me since I thought I was going to die during COVID.
I honestly thought I killed, or at least horribly injured someone. But he came to and was actually in better spirits than me.
Chad: (to the guy) Are you ok?
Him: I think so.
Me: Jesus, I'm not.
Ended up trying to break people's legs for the remainder of class, which – trust me – was a lot less scary.
As a bonus, saw two of my buddies – Iron Chef and Robinson – get promotions. All-in-all, it was great day at the gym, inchoate manslaughter, not withstanding.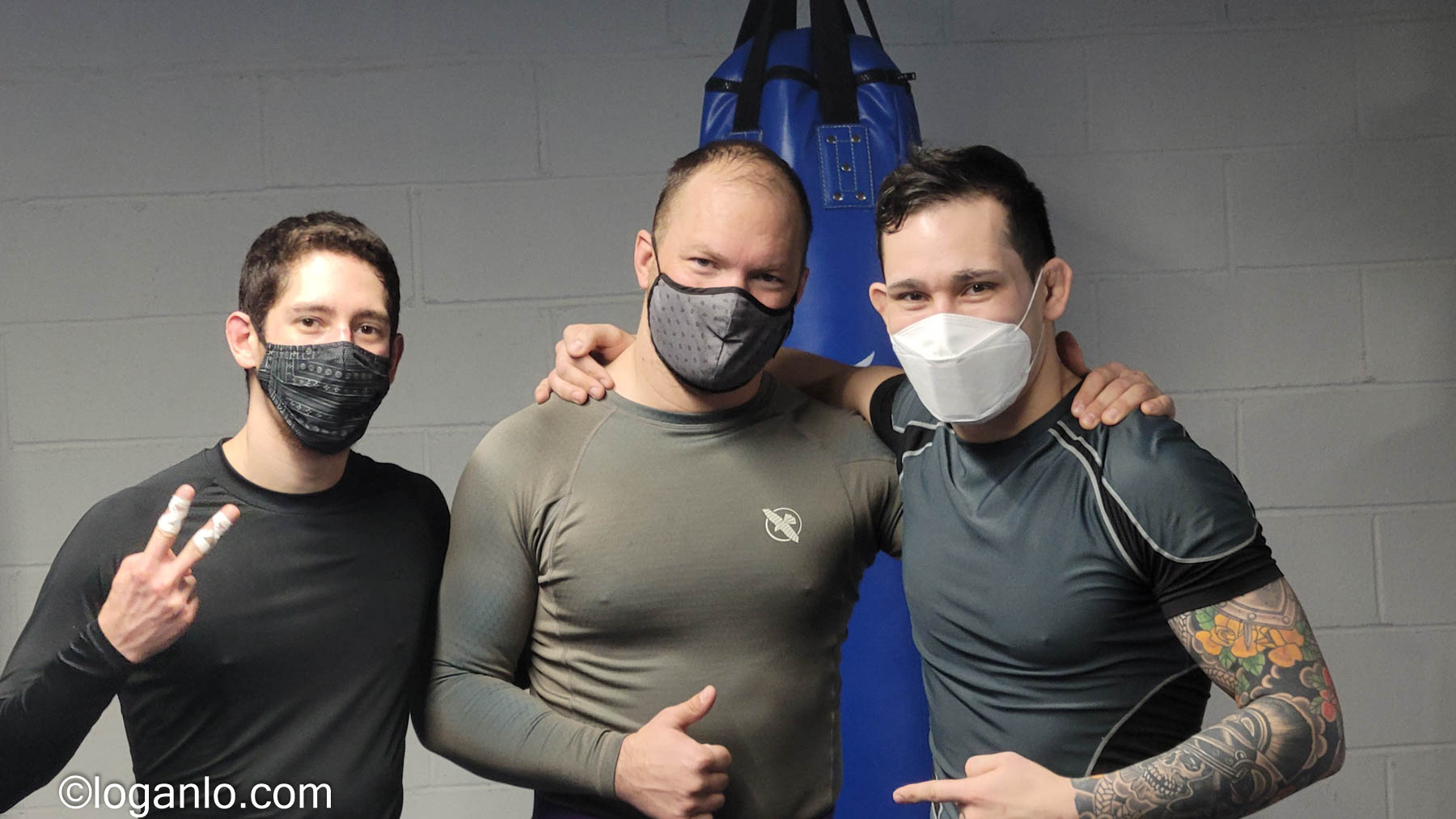 When I got back, my brother and I headed out to see my mom. It was a bit convoluted because I didn't have the boy's booster seat nor his heavy jacket so I had to scramble to make due.
The three of us – me, the kid, and my brother – eventually took the train to see them.
It was the first time in over a year that I gave my mom a hug. That's nuts.
Me: Come here, lemme give you another hug.
Her: We just hugged!
Me: I'll take another.
I've been thinking a lot of where I was last year at this time. To say that it was lonely is a massive understatement: There was no one in my building besides me. My son was away. I had no one at all but myself.
I'll admit, a year later, that I thought some seriously dark thoughts during this time.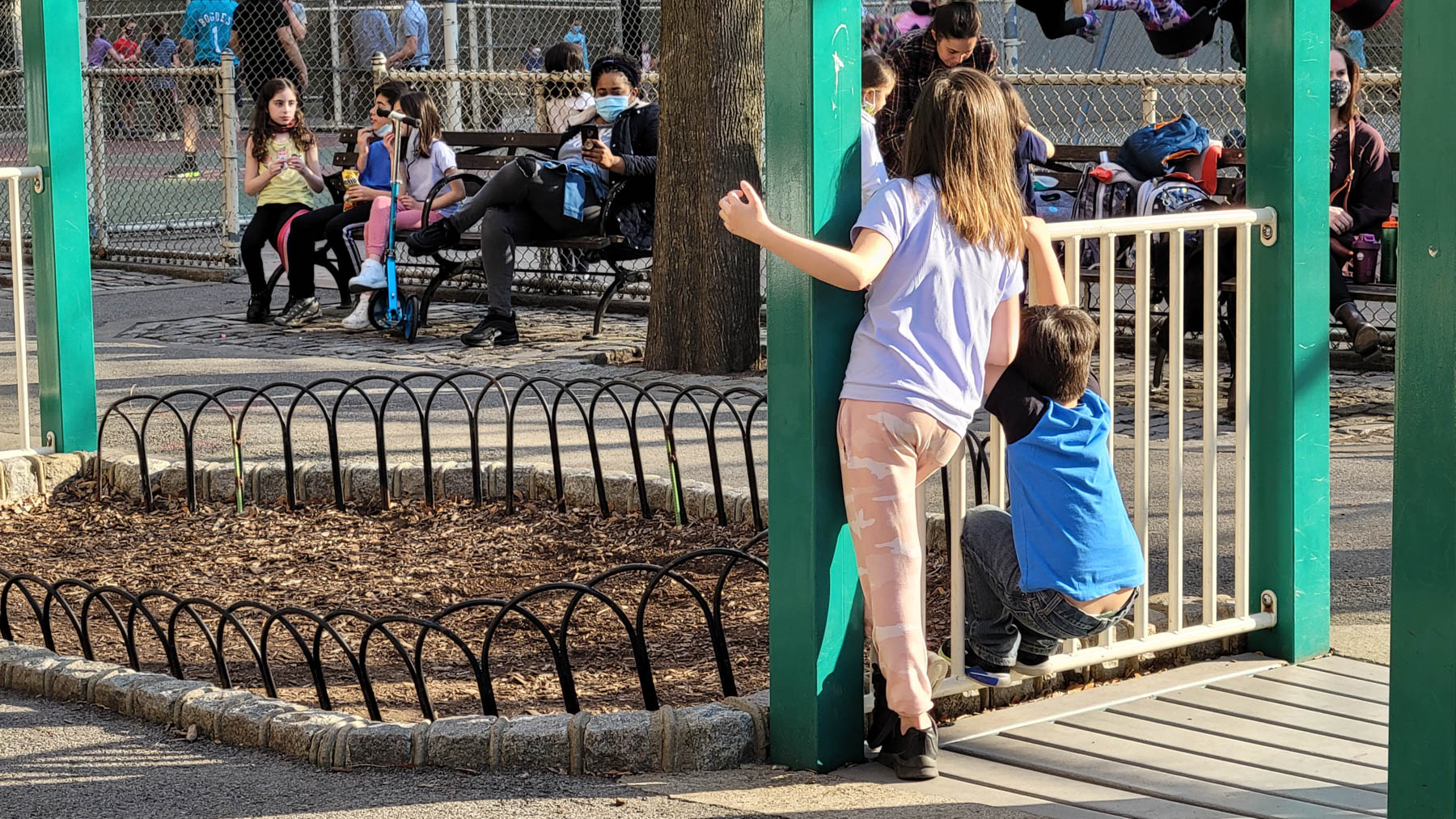 In some way, getting COVID was a good thing for my mental state. When I honestly thought I was going to die, I realized that I didn't want to.
I remember thinking, in my fevered dreams, of something I heard once from a fella named Charles Perrow: "It is normal for us to die, but we only do it once."
And I decided that I didn't wanna use my one chance right then and there. I wanted to see the boy again.
Which is good, cause life's worth living just to hear this kid talk.
Me: What else can you do there?
Him: (thinking) I can see my girlfriend in Brightview.
Me: I didn't realize you have a girlfriend in Brightview.
Him: (shrugging) I do.
Me: (laughing) Charmer like you? I believe it.
Location: midday, around Oceanic Boil
Mood: exhausted
Music: If you ask me how I'm doing, I say "I'm alright" (Spotify)


Subscribe!
Like this post? Tell someone about it by clicking a button below.