Seafood in the rain
Chad ended up fracturing his foot in two places the other day. Since he's as much eat-what-you-kill as me, this was not good news.
Him: According to PT Steve, I'm looking at six weeks at a minimum. Most likely six months before I get full mobility back.
Me: Well, that's not good news.
Our buddy Cho was nice enough to chauffer him around the place.
Chad: Do you wanna grab some food with us?
Me: I just made lunch so…
Him: We're going to Queens for seafood.
Me: Heck, yeah!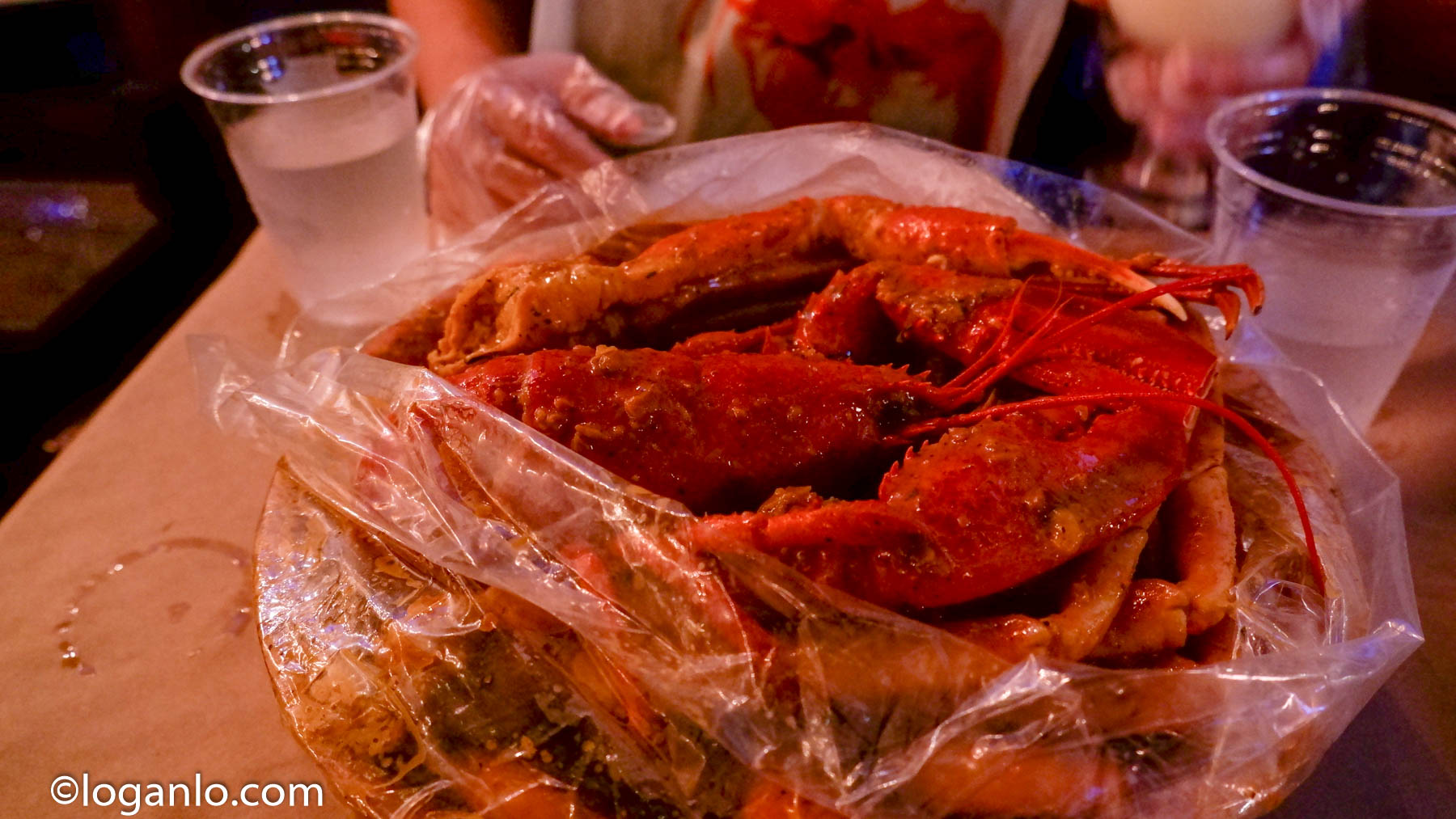 But first we Skyped with my son, who decided to do math problems for them by adding three sets of three digit numbers.
Chad: Is that right?
Me: How would I know?
Cho: Do all four-year-olds know how to do that?
Me: I don't think so. He takes after his mom.
Somehow, we all decided to pick up Mouse as well so – after a snack of some homemade ribs and collard greens, we went off to Brooklyn to pick her up.
Her: Where in Brooklyn are we going?
Cho: We're going to Queens.
Me: An hour from here.
Her: What?! Why would we do that?
Me: Because Cho's the driver and that's where he wants to go.
Her: OK, I'm sold.
Because of Mouse's diet, she's super limited as to what she can eat. But she can go to town on seafood. Which worked out perfectly because Cho was hankering for some of that.
Chad: I'm not a big fan of seafood.
Mouse: (correcting him) You're not a big fan of fish. That's different from seafood. You'll like seafood.
Just to hedge our bets, we got him some wings and an arepa from the food cart on the street. Because of the lockdown, we sat in a rainstorm on the street under a tent. It was pretty fun, actually.
Cho and Mouse then proceeded to show Chad how to eat lobster, snow crab, raw oysters, and the like.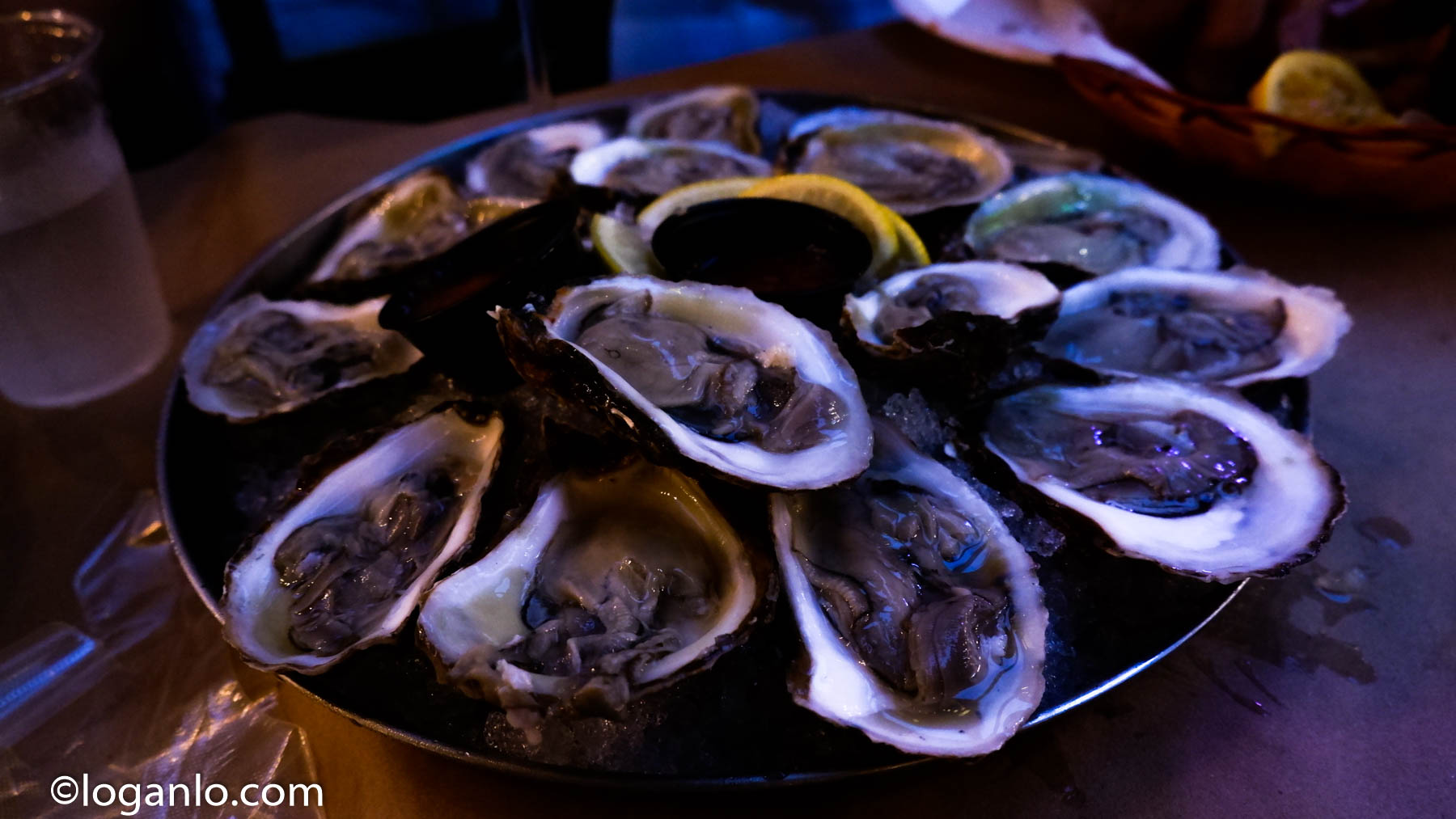 Mouse: What do you think?
Him: Pretty good, actually.
Me: Mouse and I used to eat 48 oysters at a time.
Chad: Get outta here.
Her: It's true. They'd give us like six forks each and we'd say, "We just need one."
I ended up having two pina coladas, Chad's lemon drop – it was Alison's go to shot drink and he wanted to try it (he wasn't a fan) – and a beer so I was pretty lit by the time we headed home.
Cho, who didn't drink, wanted to drop everyone off – me uptown, Chad downtown, Mouse in the middle-of-nowhere Brooklyn, and himself in deep Queens – so Mouse insisted on paying for everyone's dinner.
Me: I'll cover half, at least.
Her: Nah, I just got a promotion. It's fine.
Me: Are you sure?
Her: I had good company, good drink, good food, and good music. I'm sure.
While heading home, our buddy Robinson wrote me…
Him: Have you talked to Chad? Is he ambulatory?
Me: Yup!
…and I sent him this picture.
I generally don't like last minute anything but they do have their moments.
Especially when they involve good company, good drink, good food, and good music.
Podcast Version
Location: yesterday night, eating in Jackson Heights
Mood: busy
Music: I've got friends that will fly once called  (Spotify)


Subscribe!
Like this post? Tell someone about it by clicking a button below.