The streets flood
Here's what's happened with me since the theft:
A rat swam up my toilet. Evidently, it's a thing.
I killed said rat. That was an interesting flashback.
A switch in my apartment arced and almost set it on fire.
My apartment flooded.
I only have the luck of the stripe people don't want.
Sometimes I think that Life wants to break me before it ends me. I honestly wonder why it doesn't just end me.
Then again, if I was Life, what would be the fun in that?
Speaking of life, I've never stood anyone up, ever. Well, until recently, that is. Of course.
The Heiress and I have both had hectic schedules lately – me for obvious reasons, her because she's working from her beach house. She agreed to travel 2.5 hours to meet me in my hood the other day.
But I felt we never firmed up and, when I didn't hear from her after ringing her, I figured it was a flake. I reached out a little while later just to make sure it wasn't something like an accident.
I wasn't prepared for what I got in response.
I've called numerous times. Honestly I'm not into games. You totally wasted my day.
It turns out that we both flaked on each other. I think it's related to my phone number being stolen.
Of course.
Me: I'm so sorry about that. I'll head to your beach house.
Her: It's a five-hour round trip.
Me: You did it for me.
Her: Then I'll send you a car.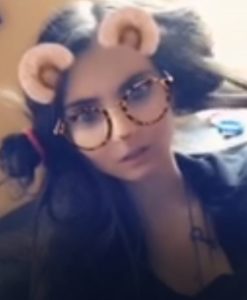 She's one of nicer and more interesting people I've met in life.
But I don't even have time to process her, or anything, because so much is coming at me at once. Just need a second to take it all in.
I think I could deal with most anything one at a time.
I could deal with most anything if they were spaced the fuck out.
When the dams break
And the streets flood
I'm stuck trying to fight my way out
When the earth shakes
And the floor drops
Free falling, I hit it all on my way down
Good or bad nothing lasts
I tell myself
Ooh I know
I will see the sun
Even when it feels like
The day will never come
When everything is broken seems like the light is gone
Ooh I know ooh I know
I will see the sun
When nothing feels real
But a heartbeat
When you're so numb, that it seems just like a movie
Then you're crying like a little kid
Guess no one said that this life would be easy
Good or bad nothing lasts
Location: home, waiting the rain
Mood: suboptimal
Music: the streets flood. I'm stuck trying to fight my way out (Spotify)


Subscribe!
Like this post? Tell someone about it by clicking a button below.