Demolition time
My son was away for a good part of the week and weekend so I spent some of it saying hello and goodbye to a buncha people all over the place.
I'll tell you more about that some other time. Maybe. I'm le tired.
The resta the time, worked on Chad's new gym.
Surprisingly, or perhaps not that surprisingly, Mouse's brother helped us out with some of the demolition that needed to be done.
And then Chad, myself, and several friends took down two walls with a crowbar and several power drills.
This is us pretending we're in a boy band. I don't know what I'm doing.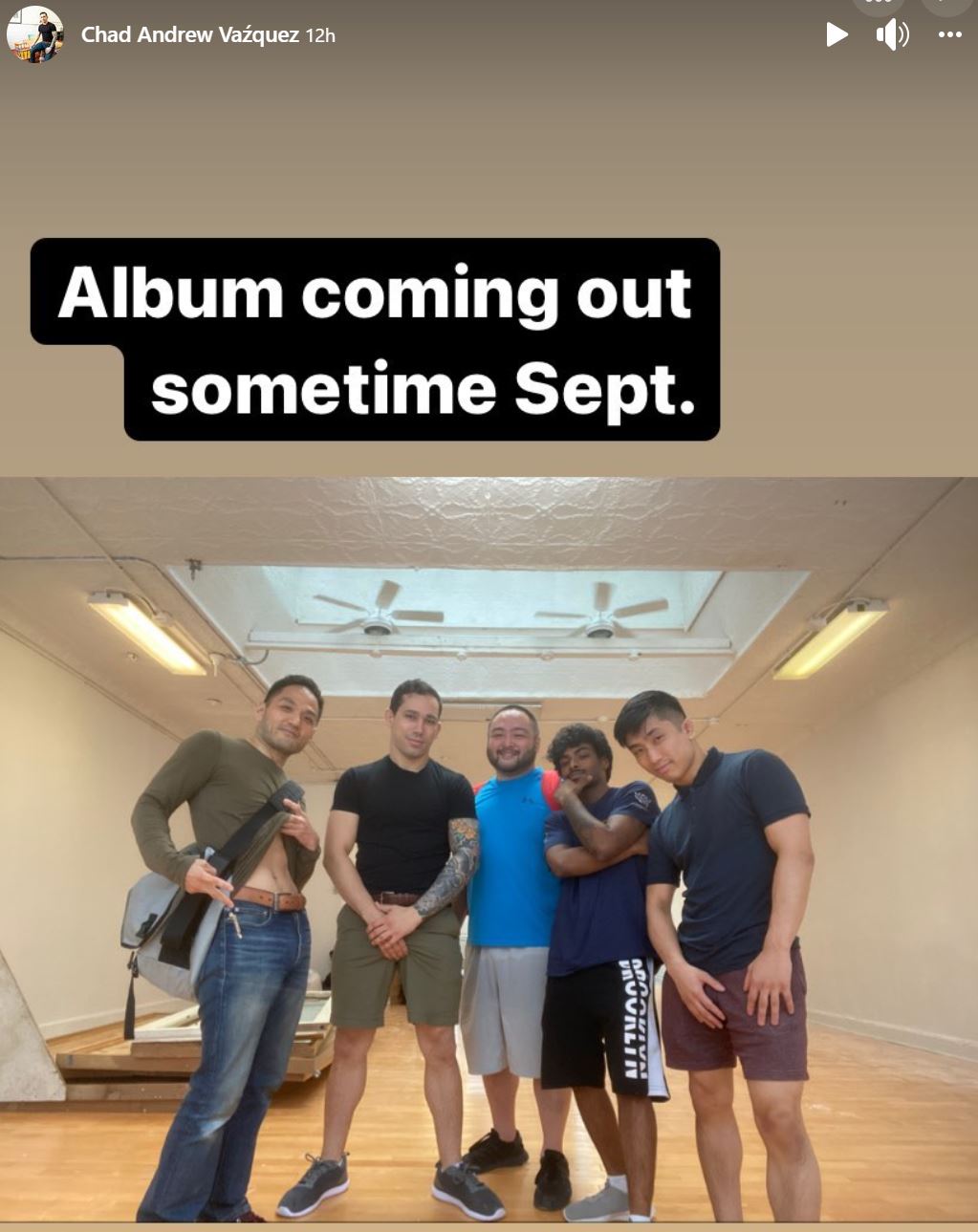 Afterwards, Chad wanted to bring us all out to eat.
Panda: I want all-you-can-eat.
Me: Everything is all you can eat if you spend enough money.
Hef: I'm down for Korean food.
Shawn: I've never actually had Korean BBQ.
Me: It's great and keto friendly(ish) so that'll work for me and Chad. We have a Scenic Fights shoot coming up this week.
We rolled up to Koreatown and essentially ordered five of the below. I stuffed myself silly. Think we all did.
There are worse ways than finishing the day with a cold beer and hot Korean BBQ. I should know.
Speaking of Scenic Fights, the producers are about the same age as Chad.
Him: It's hard finding time to work out.
Me: I'm 48 with a kid, find time.
Him: If I look like you look at 48, I'd be thrilled.
Me: It's easy – just (a) stay outta the sun and (b) be born Asian.
Him: Well, I already screwed up one of those.
Me: That was your first mistake.
I recently read that men and women age about the same until age 50 – and then women's faces age three times faster.
Someone once commented that she thought I was a great feminist but I don't think of myself like that at all.
Just think women get the short end of the stick with a lotta things and are still emotionally tougher than most men.
Don't like unfair things and all that seems terribly unfair.
Location: 1PM, Union Square, with power tools and out of the sun
Mood: productive
Music: ride or die, two rebels, you and I (Spotify)


Subscribe!
Like this post? Tell someone about it by clicking a button below.