Another of my many life rules
What do coffee, tea, and chocolate have in common?
Coffee comes from relatively tall trees originating from a region called Kaffa in Ethiopia, Africa.
Tea, meanwhile, comes from an evergreen shrub in East Asia.
Chocolate, finally, comes from the relatively short cacao tree from South/Central America.
They're really completely different species of vegetation that have absolutely nuthin – nuthin – in common with each other.
Yet, somehow, each plant, completely independently of each other, somehow figured out how to make the below chemical compound as a means of self-protection from animals that might eat it: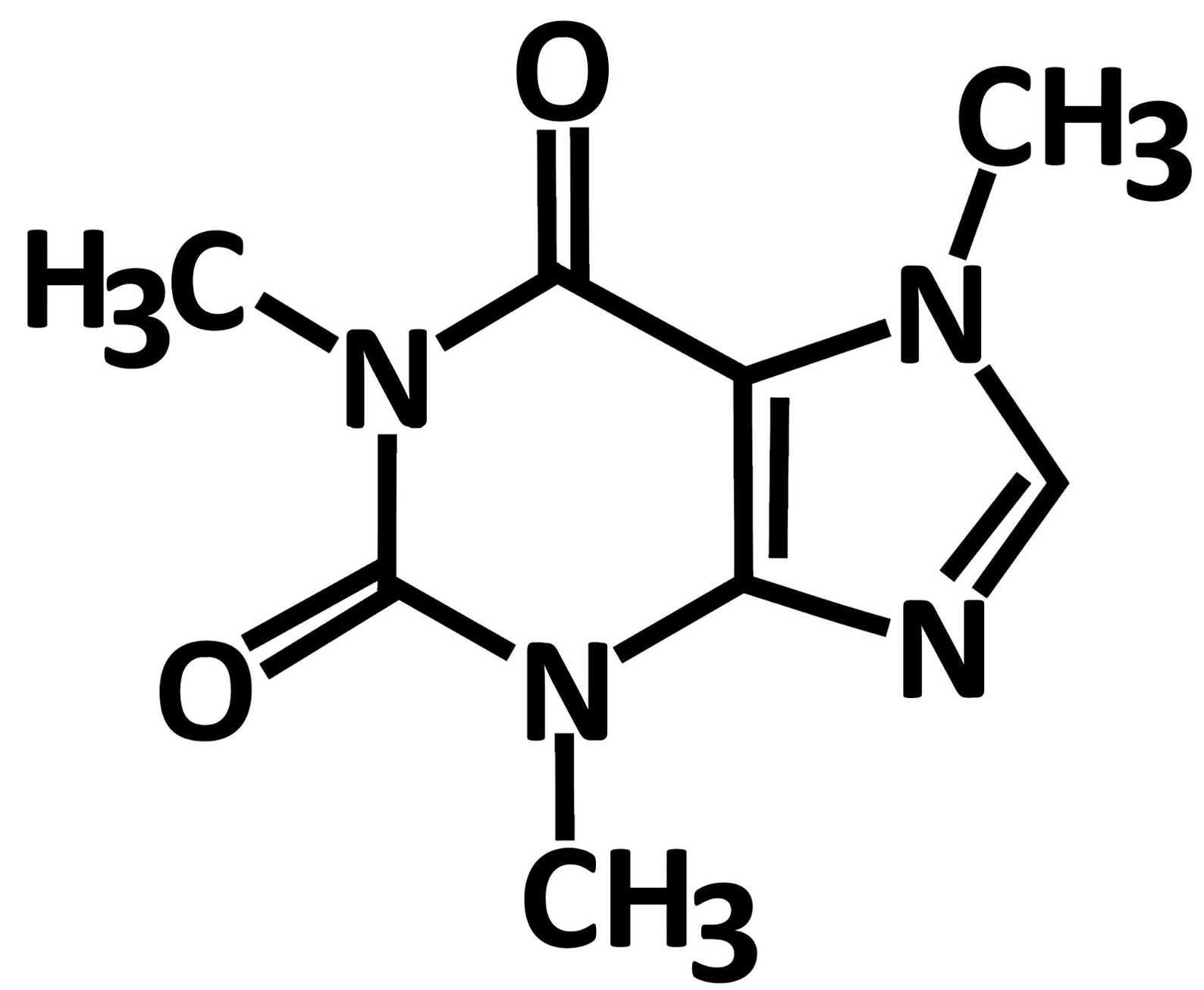 Caffeine.
I always found that remarkable. That three, completely unrelated organisms (they're literally on different continents), can come to the same logical conclusion: Creating the chemical compound of caffeine will help it survive – and potentially flourish – somehow.
It musta worked because they all started this potentially millions of years ago, and are still doing it now, to this day.
I developed my own life rule  from this rando bit of knowledge.
Case in point, a little while ago, I was unkind to a fella at the gym I was going to at the time. Three people that I like and respect told me that I was in wrong.
So, I found the guy, sat him down, and apologized for how I treated him and he was pretty receptive to it. We now chat regularly and he actually joined Paxibellum.
Told you repeatedly: I'm not a good person.
It's one of my many life rules that I keep for myself to similarly survive and, hopefully, flourish:
If three people, independently, tell me something, it must be true.
And the same rule works in the contrapositive:
If something is not true, then three people would not independently tell me about it.
I've been doing a lotta self-reflection with my therapist lately and just spoke to her today.
Me: What do you think, in your honest professional opinion? Am I a narcissist?
Her: (thinking) The hallmark of narcissism is a lack of empathy, but I don't see that at all. You tried to help your father, your wife, your ex, Chad, etc, because you empathize with their struggles.
Me: And the rest? Am I irredeemable for all the things that I've done?
Her: I don't think so. I see someone who went through – and is still going through – a lot of trauma but trying to be better for his son and those around him. I mean, you're talking to me, after all.  It's the people that never bother trying to be better that end up staying the same.
Location: earlier today, the Metal Park
Mood: trying
Music: I don't want to dream about the things that I used to be (Spotify)


Subscribe!
Like this post? Tell someone about it by clicking a button below.