Parenting's hard
Before I went out with RE Mike, I picked up the kid from school and he wasn't his usual indefatigably happy self because of his black eye.
Him: Some of the kids were making fun of me. (sadly) They called me hamburger face. I didn't like that. I asked them to stop but they didn't. (sighs)
Me: You can't control what other kids do or say, but you can control how you react to these things. Do you know their names?
Him: No.
Me: People that you don't know that are mean shouldn't matter to you. Don't care so much about people and things that don't matter. Now, go play.
Her: (woman overhearing my conversation after he ran off) That was really good advice.
Me: Thanks. Parenting's hard, isn't it?
Her (nodding) So hard.
If you don't have a kid, it's difficult to explain how much it wears on a parent to have a sad kid; and this kid is rarely sad.
But when he is, I'm bummed all day.
While I was out with RE Mike, I mentioned the fact that I studied weapons fighting for just about as long as we've known each other.
He was totally shocked because I never once mentioned it.
It's funny, people think that because I have a blog, my life's an open book. In many ways, it is. But I also keep a lotta secrets.
There's so much of my life I've not told you and I don't think you'd believe if I told you anywho.
After all, some secrets are (quite) good and some are (quite) bad, but all are special things.
The next morning, he texted me the following – the link is to Scenic Fights:
Anywho, after I picked the boy up late from RE Mike's pad, we took the long walk to the west side to grab the train home.
Him: I'm scared.
Me: Why?
Him: It's so dark and people are so loud.
Me: It's fine, you're with me and I won't let anything or anyone hurt you.
Him: You're not scared?
Me: Everyone's scared sometimes. But I'm not right now. Because these people are all like sheep, or – at most – like wolves, and papa's neither.
Him: What are you then?
Me: (laughing) Uncle Pac thinks papa's an old lion. That sounds about right. And lions – even old ones – aren't afraid of sheep or wolves.
Although, to be fair, I'm like a weird old lion…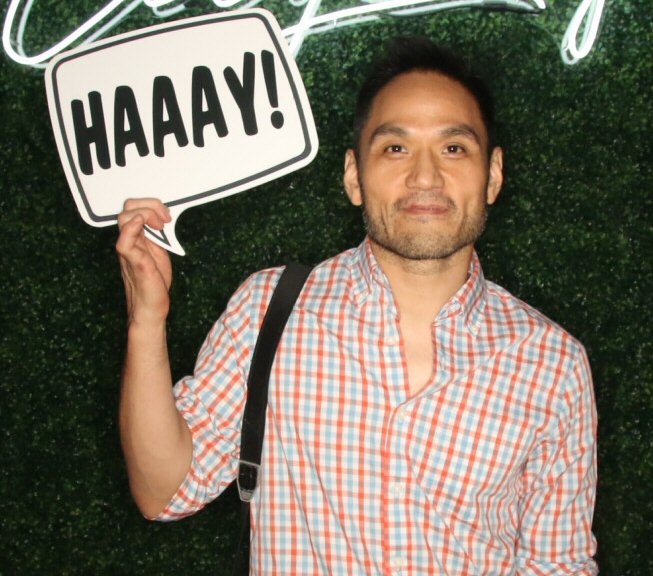 Location: West 77th and Columbus on a conference call trying to sound cavalier
Mood: parental
Music: devil's on my shoulder stirring up trouble (Spotify)


Subscribe!
Like this post? Tell someone about it by clicking a button below.