Super impressed
Starting from 1996, my busiest times were always the period between Thanksgiving and the day after New Year's.
Before 2015, it was always the happiest time for me. Conversely, after Alison got sick and then died, it was the worst time.
Like I said, it's still not great but not quite as bad as it's been.
Before 2015, I would literally go to 4-5 parties a week to get food, drink, and meet new potential clients/women for the upcoming year.
Alla that stopped hard in 2015 and it's been quiet since then.
This year, though, I've had an unexpectedly full social card for reasons totally unrelated to my doing anything.
Trying to figure out which ones I should tell you about.
After alla the tragedy, hacking attempts, and random people mad at me with social media everywhere these days, I'm trying to be more cautious about what I post and what I keep to myself.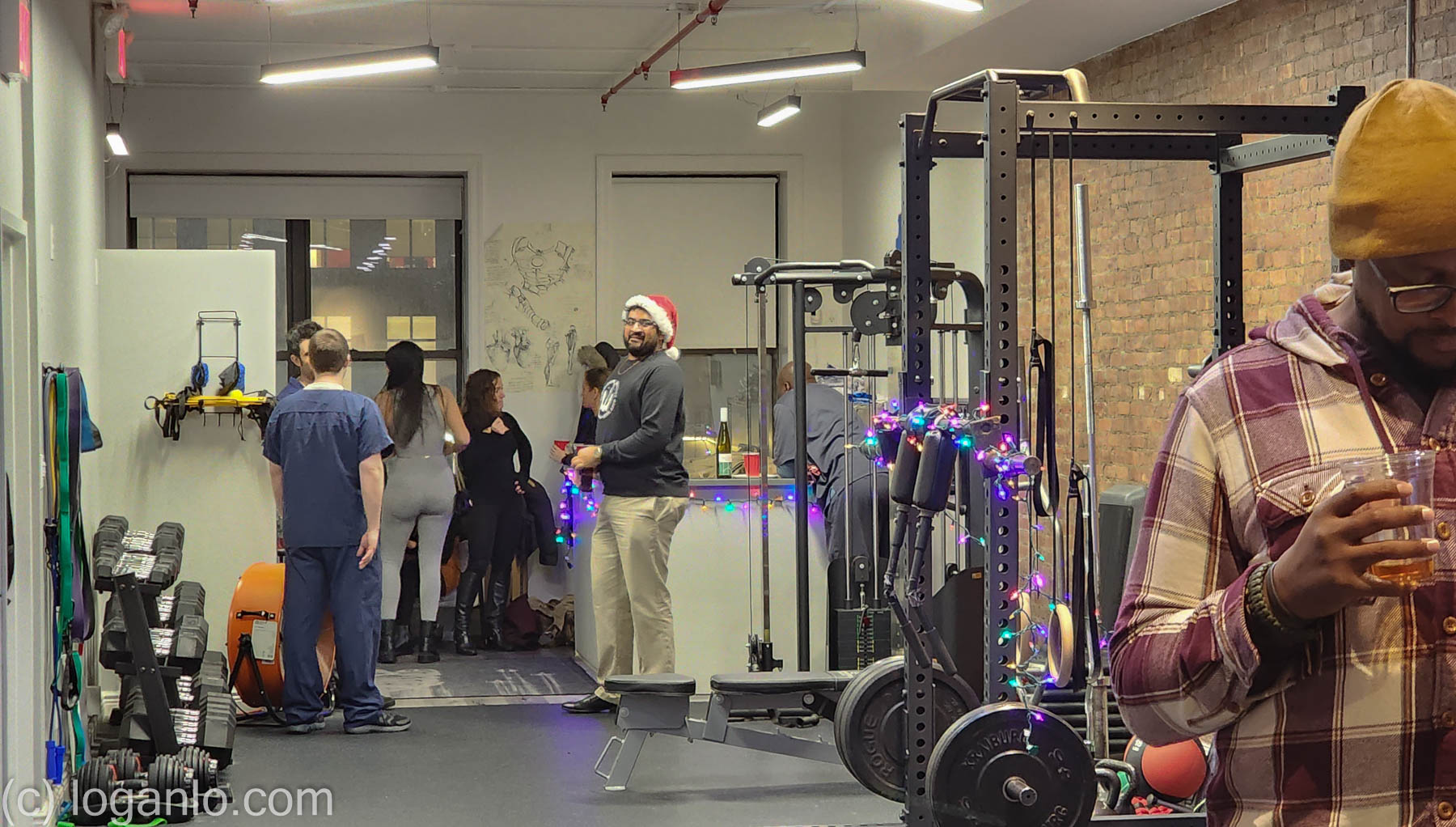 Having said that, I will say that I went to another party over at Recalibrate PT, which is owned by a buddy of mine, and a member of my gym.
Went to a party there over the summer that I told you about.
Her: (laughing) You're funny. You should write.
Him: He does, in a manner of speaking. He has a blog.
Me: I do. But no one reads it.
Him: I read it. Sometimes.
Me: So, yeah, one.
Suppose the main reason I'm telling you about it is because my buddy's sister is a professional magician and did a show for us and, man, my mind was blown.
Her: As you know, a deck of cards has 52 cards…
Me: I do now!
She goes by the name Lau and she had one pretty impressive magic trick after the other.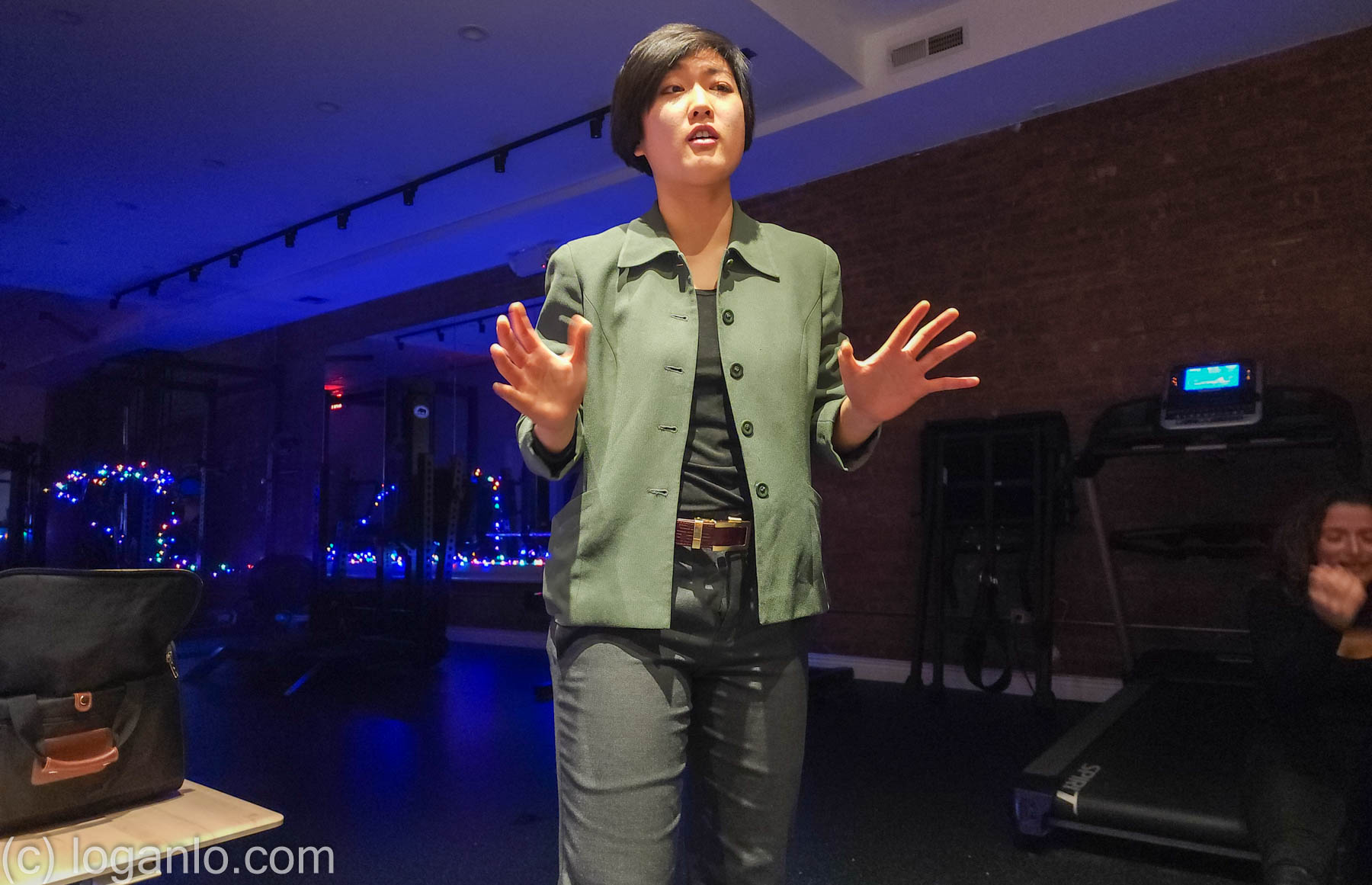 Right before she took the stage, she asked me to think of my favourite city and write it on a piece of paper that I was to put in my pocket.
I did exactly that; she never saw what I wrote – although my handwriting is so atrocious that, even if she did, I doubt she coulda read it.
Told no one any of this.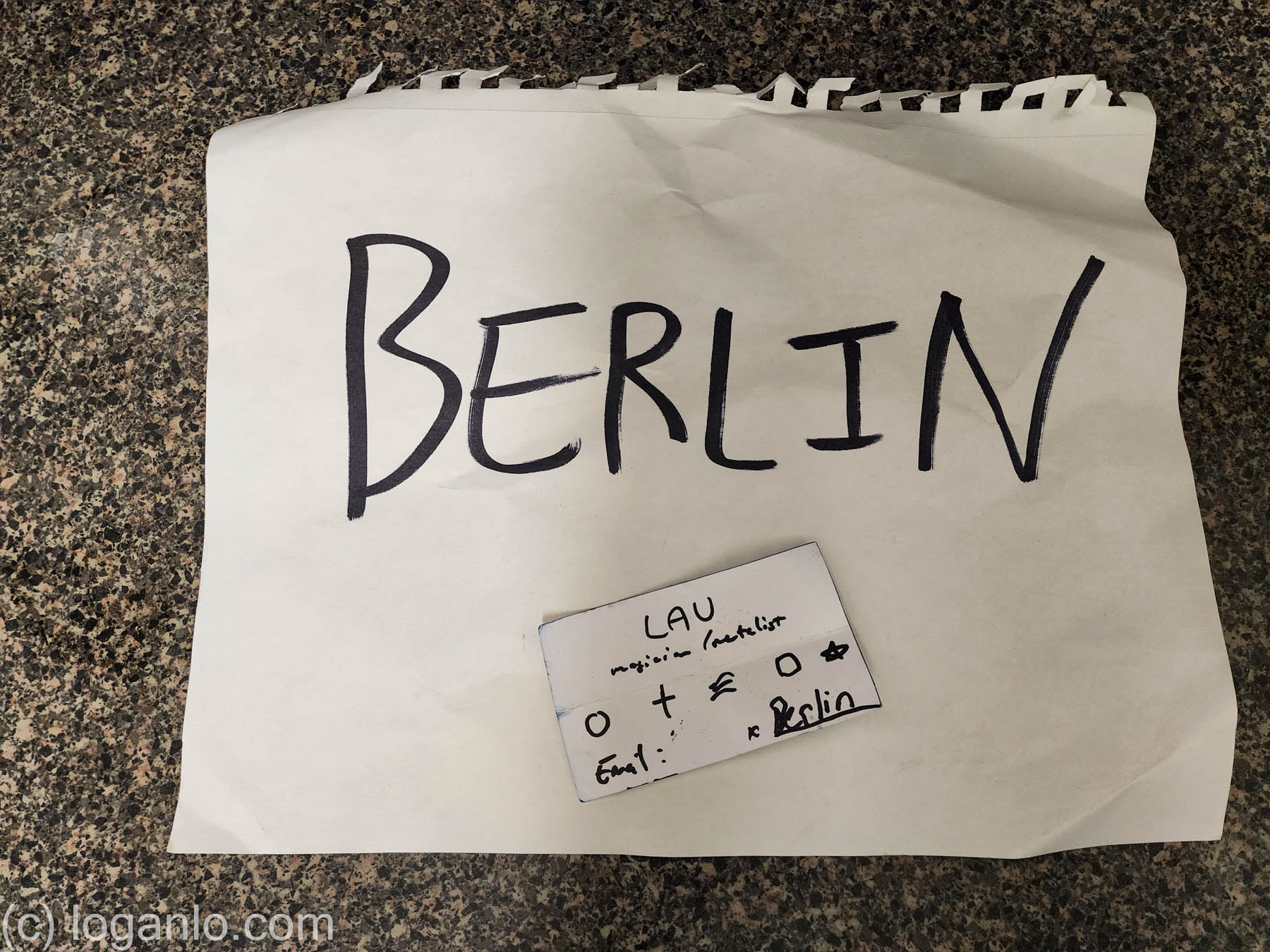 Later, when she got to my part of the show – and in front of everyone – she asked me three or four questions before scribbling the above on a pad of paper and showing everyone.
Me: GTFOH!
It was super impressive, but not as impressive as what she did with the next guy.
See, she asked who he'd go on a trip with and she asked him another handful of questions.
Then, she drew a picture of a trees and showed it to him.
He politely shook his head, confused. But she had a picture of a guy next to the trees and wrote the word, "lumber" next to the trees.
After a few moments, my buddy's eyes grew wide as Lau continued:
Her: Wait, lumber..lumber…jack? Jack?
Him: (mouth agape) Get the fuck outta here!
By that time, he and I killed a solid 1/3 of a bottle of vodka (there wasn't any rum), and we were pretty impressed and highly intoxicated.
But then she did a hypnotism trick that blew everyone's mind, essentially having one of our buddies, Dave doing things that none of us could figure out was possible.
Anhywho, I don't wanna give away too much, but if you ever get a chance to catch a show by her, it'll be worth it.
It was pretty late when I staggered home, me deep in thought and two sheets to the wind.
Thought I saw someone that I knew as I left but I think it was just the alcohol.
View this profile on Instagram
Location: earlier today, finding out that she doesn't own her apartment, she owns the entire building
Mood: anxious
Music: tell me why my gods look like you (Spotify)


Subscribe!
Like this post? Tell someone about it by clicking a button below.