School again
Him: I'm a little worried.
Me: That's normal. Everything'll be fine.
Him: You promise?
Me: Yup. Promise.
The kid started school recently. The Firecracker was sweet enough to make that sign for him you see above.
Her: (beaming) AND, I laminated it too.
Me: You're the best!
He was anxious the day before and I tried my best to reassure him, but I get it.
Still, he left school that first day with nothing but smiles.
Here's hoping it's another good year.
Alison would be so proud.
Speaking of Alison, when things went down with her, they also went down with my dad, and my cousin.
Both my dad and she died within 90 days of each other from cancers they never should've had: Alison passed from a cancer that generally kills old Caucasian men, my dad from lung cancer despite never smoking nor having any reason to get it.
This past weekend, in the span of 24 hours, my mom fell and took a nasty hit to her head, an uncle got into a terrible car accident (but survived), and another uncle up and died.
All within 24 hours.
People keep saying to me that bad news comes in threes and I do my best to chalk that up to pure superstition.
Still, it's very odd and sad that it's bearing out.
So, this past weekend, I dropped everything and rented a car for four hours to see my mom for 20 mins.
Man, NYC is the only place where it takes 90 minutes to drive 14 miles.
My mom's ok, btw. She's just very worried about everyone else.
Oh, and I detest people that use other people's tragedies to garner sympathy for themselves – when Alison and my dad got sick, so many people lamented how concerned they were on social media and did jack shit for us.
The situation with my uncles is very sad but the grief is mainly borne by their immediate families and not me.
I always say that I don't like to tell other people's stories, only my own, so I'll leave the details of everything to them.
Like my mom, I'm sad for them and worried for everyone left.
To end on a lighter note, I'd been on the hunt for purple (fleshed) potatoes for a few weeks now and stopped by a local Asian grocery for literally 6 minutes – because that's all the time I had before I had to return the car – to see if they had some.
But they didn't and I didn't have enough time to go to any other stores.
The kid did make a new friend, though.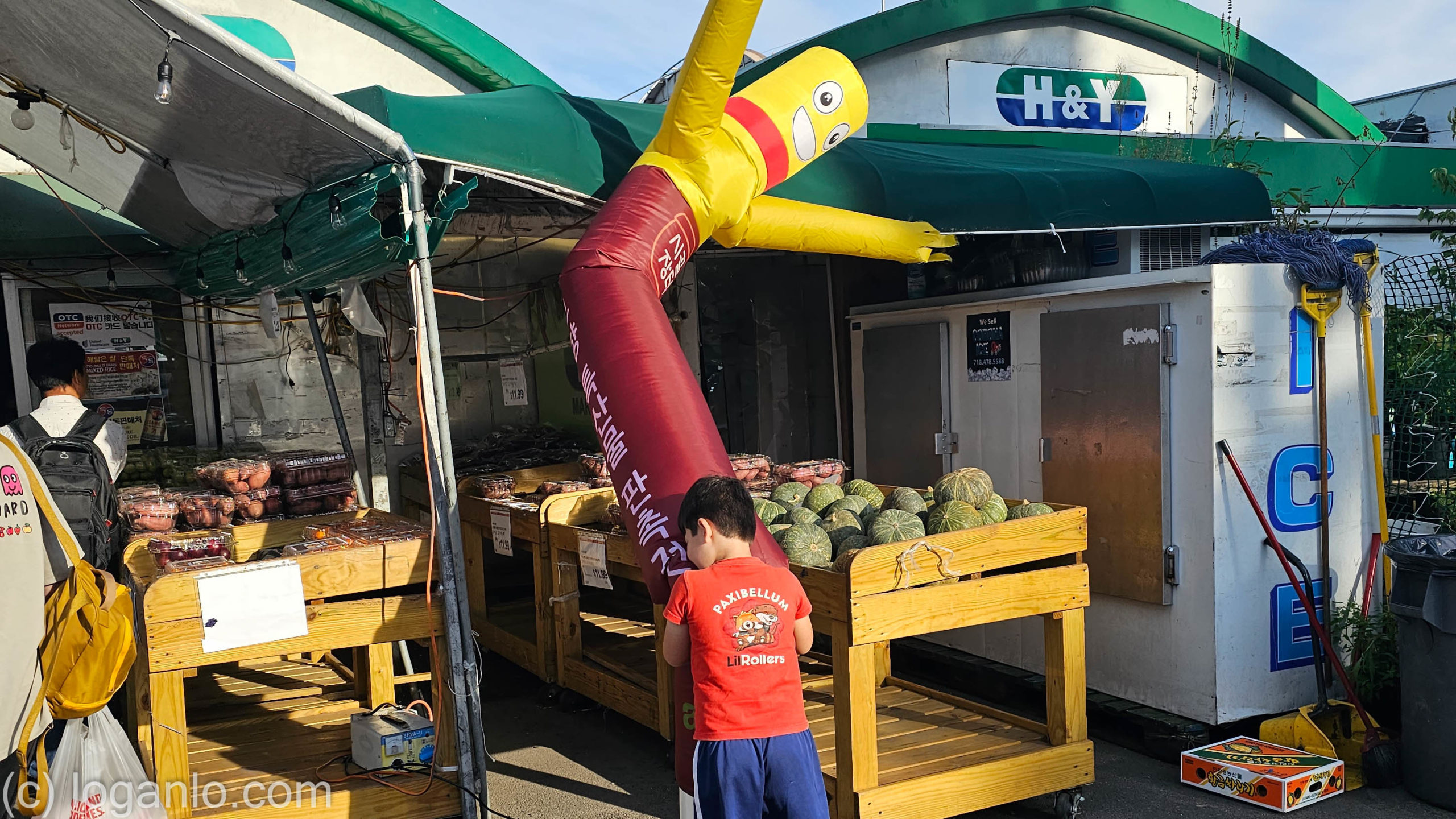 Location: shooting Scenic Fights all damn day
Mood: panicked, not about the elbow
Music: our tragedy binds what our ignorance hides – we all wind up here together (Spotify)


Subscribe!
Like this post? Tell someone about it by clicking a button below.