If you're willing to eat meat, you should be willing to kill it
Me: The best part of a chicken is the back.
Him: (disgusted) I'm not eating that.
Me: More for me.
My parents grew up in a time and place where they've each had to kill something to eat, my mother in particular.
When I was little kid, I went to Taiwan to see her mother, my grandma, who showed me how to properly kill a chicken. I saw this chicken walking around one moment and decapitated the next. She then proceeded to butcher it in the alley behind the house, careful not to nick any of the intestines.
Her: You'll wreck it, otherwise. Do it wrong and you'll get poop everywhere.
Me: Poop?
Her: Poop. Everywhere.
She did all this while smoking a cigarette, which is neither here nor there – just comically funny to me.
In any case, I saw the above video a few days ago; a friend put it up. It bothers me. People who have no problem buying sausage and a visceral reaction to seeing a pig being "slaughtered" for that sausage.
That strikes me as wrong.
If you're gonna eat something, you should be able to accept that you're about to eat something that was once a living, breathing animal.
It part of the reason why I find just tossing away food of any type, particularly meat, troubling.
That was once a living thing. Living things should be treated with respect.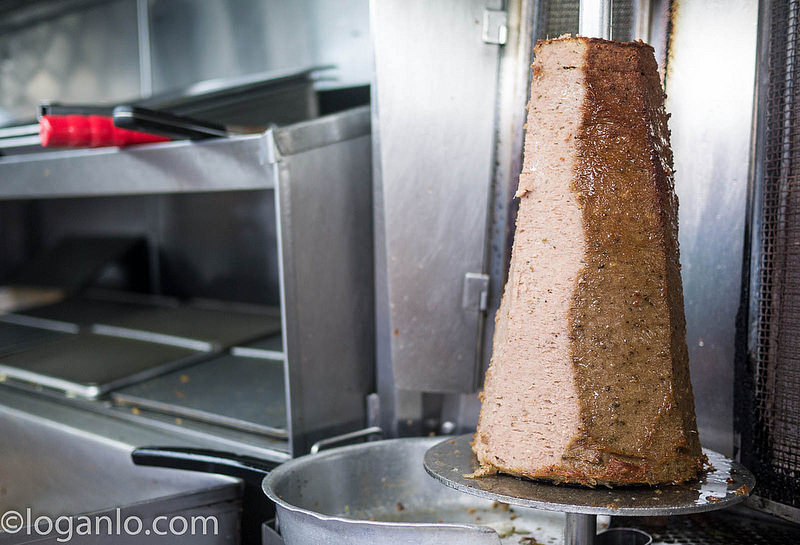 Location: last night, 7PM, watching the game at a buddy's
Mood: sore
Music: Gonna hunt you like an, an, an, an, an, animal
Like this post? Tell someone about it by clicking a button below.