Grappling with some scooters and Zankou's Chicken

Actually, one of the first things we did after we checked into the hotel was to look at a grappling school just a few blocks from the hotel.
Me: Wow, it's only two blocks away from here. Did you plan that out?
Her: (pause) Yes?
We were planning on seeing a few schools but I neglected to factor in the holidays so we only got to visit the one. But we were fine with that because it was so nice and welcoming.
In fact, the woman that worked at the front desk used to live just two blocks from me.
Her: I loved the Upper West Side.
Me: Correction, it's the Upper BEST Side.
The main instructor is a pretty famous practitioner named Ryron (pronounced "he-ron") who was just the nicest guy.
We spent two really enjoyable but challenging hours there early on Saturday before we went back to the hotel to get changed.
Her: That was a lot of fun.
Me: I know! I think we've been brainwashed to think that grappling schools are fulla screaming and impatient instructors (because of our old instructor).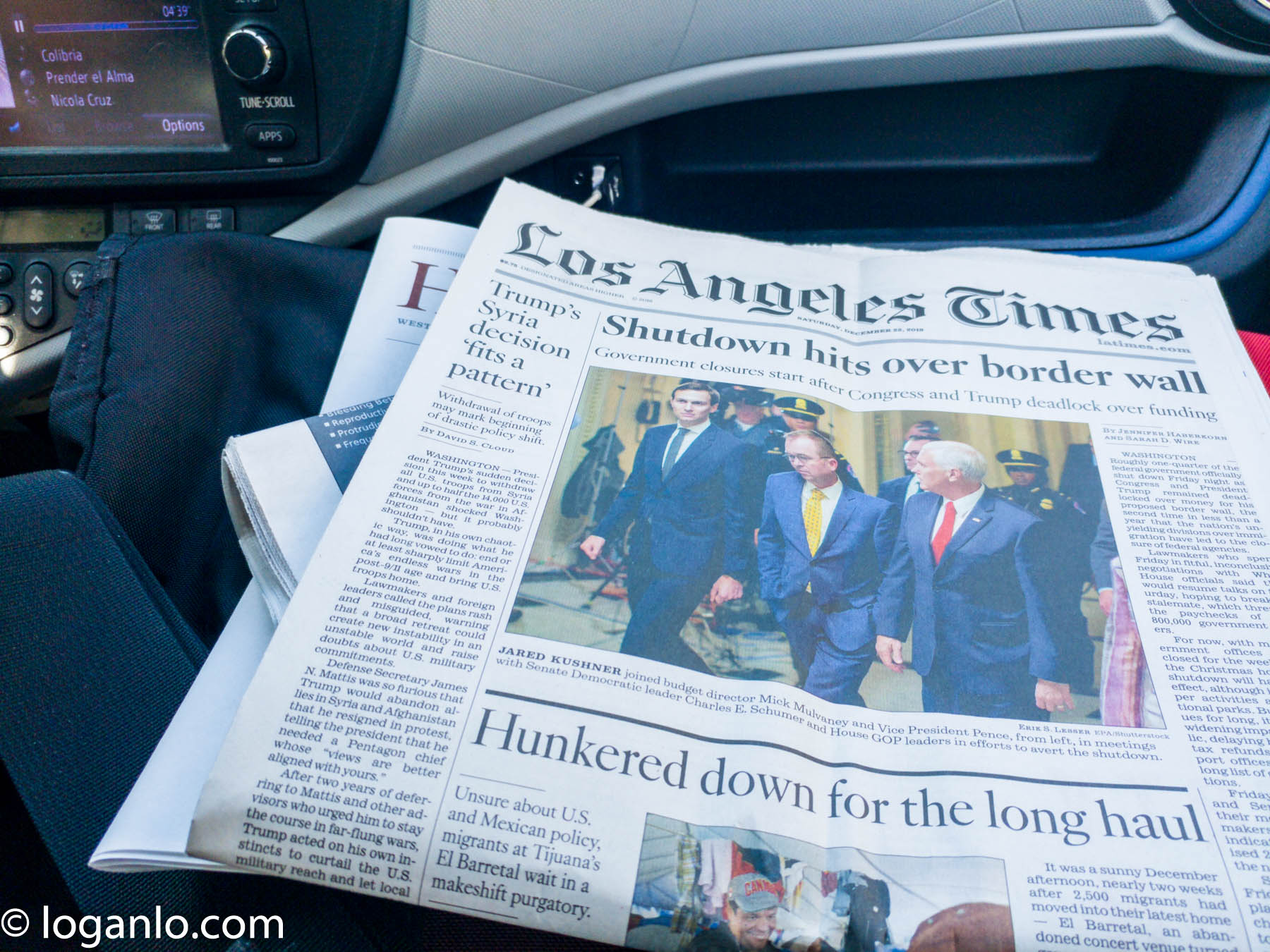 After we got cleaned up, we ended up taking an Uber to a Zankou Chicken.
Driver: I haven't seen anyone read an actual paper in years.
Me: I'm as old as dirt.
Interestingly, while we were there, it was the first time I've ever asked anyone to take a picture of us and they said no.
Woman: I'd rather not.
Me: That's unexpected, but ok.
Instead of taking a car back, the Gymgirl suggested that we take one of the several electric scooters around us. It took us a few tries but we ultimately got two going.
Unfortunately, while mine was pretty zippy…
…hers was decidedly not:
There's more but you know that I don't like to write super long entries so I'll have to continue this tomorrow.
In the meantime, here's a video of Ryron (the guy on the bottom) and his brother Renner, doing what they do:
Location: heading out to see some friends with the boy
Mood: hungry
Music: they shine for you and all the things that you do


Subscribe!
Like this post? Tell someone about it by clicking a button below.