Sober and productive
I've got a ton going on in my life and it's hard to sort it all out.
Mouse finally wrote me. The details are her story to tell, not mine. We had an agreement and I intend to stick to it until she tells me otherwise.
Speaking of sticking to things, I allowed myself to go on a constant string of benders for May as long as I was sober by June. Well, June's fast approaching.
It's a good thing, cause Pac and some other friends are worried about me. He brought over some fried chix the other day – which he knows I never turn down.
Me: Why are you so concerned? I'm a high-functioning drinker.
Him: That's why I'm worried. I never see you sloppy drunk. You don't turn red. You don't slur your speech. You just…drink a ____ton. I've never seen someone drink as much as you and be that normal.
Me: That's the power of rum. Plus I know my limits. (getting two glasses) Look, May's almost over. (pouring him a drink) Almost. I'll be fine.
Him: (takes it) OK…
Speaking of fried chicken, he actually cooked some the other day as well and insisted that I post something about it, so here's a pic:
I'm joking, it was delicious. When he's not almost blowing up my apartment, he's a good friend.
Another buddy came by with a full bottle of rum this past weekend. He never drank rum before. We essentially finished off a bottle between the two of us; he brought the Pyrat below and we alternated between that and the Black Seal.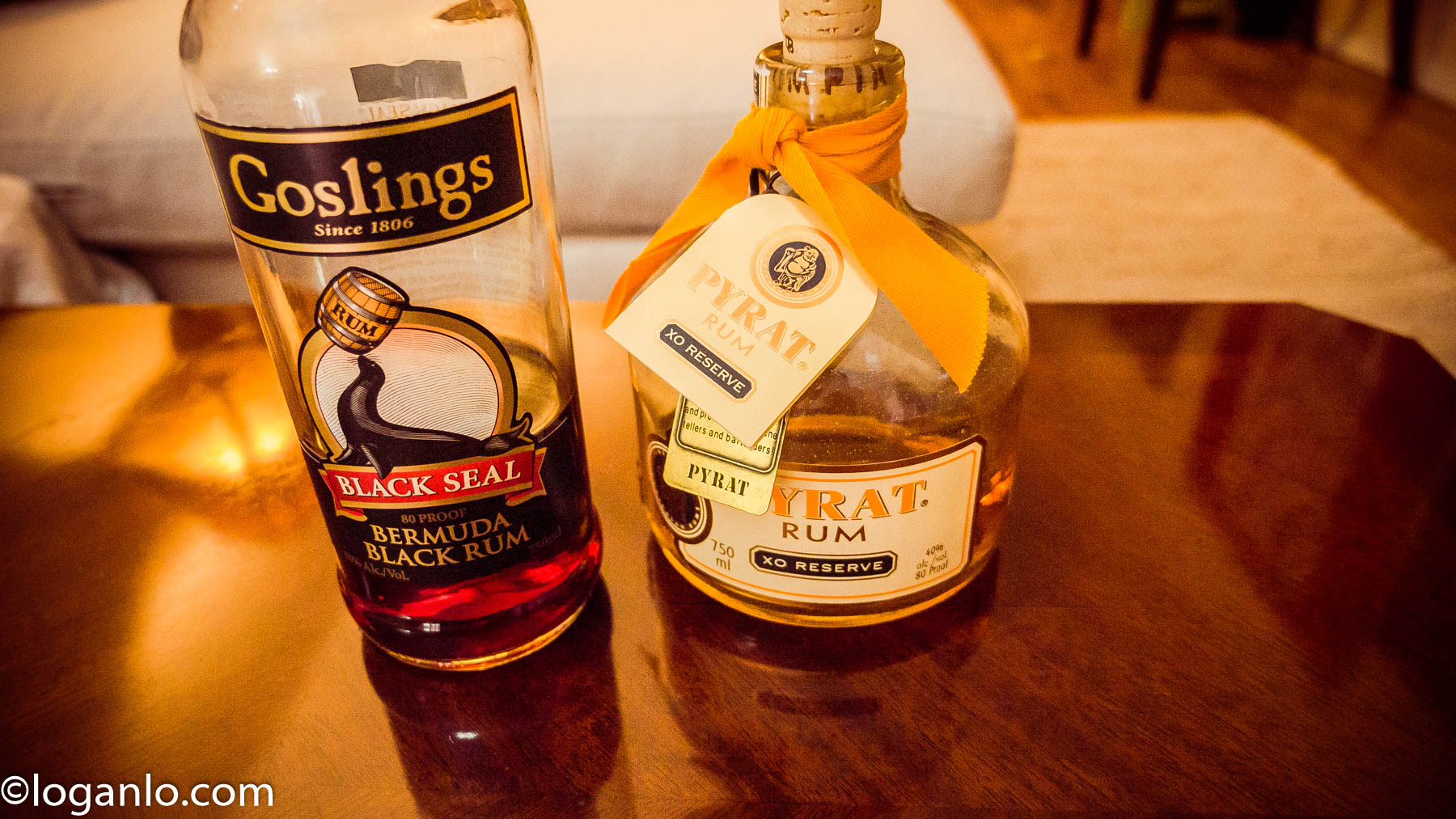 The next day, he wrote me.
Him: You were right, that rum has no hangover.
In many respects, he and I are in very similar situations with the women in our lives as both of us are kinda in limbo. Well, he still is.
Me: What will you do?
Him: Wait until she gets back and hope it works out. And if it doesn't, go back out there.
I actually feel how worried everyone is, which I find surprising. Cause if I was gonna do anything, it woulda been a while ago.
Thanks to Mouse and the kid, I didn't.
Another friend: May's almost over and you survived it. And by yourself, too.
Me: Did I? Sometimes I wonder if little bits of me just die at a time insteada all at once. Maybe that's why I'm not the person I used to be. 
The pastor from Vision Church also visited, as well as another buddy who – shockingly – never drinks. So I just had coffee and kombucha with them, respectively.
Because those were the most recent, I've been completely sober for a few days now.
Gotta say, it feels…odd. It's like I was living in greyscale again and someone turned up the saturation, brightness, and contrast again.
Unlocked a new parenting/adult level: Dealt with a leaky Manhattan roof in the rain while holding a toddler singing "Little Talks."

I want some compliments. And maybe some complex carbs. #NYC #homeownership #storm

— logan607 (@logan607) May 29, 2019
In that time, I've:
Gone to the gym three times and did 100 pushups (not in a row) each day. That's me, below, being choked out by Curt.
Read a crapton of stuff I've been saving up.
Replaced the deadbolt I've had for over 20 years on my gate with a new one, right quick.

Then replaced that deadbolt with a smart one that I unlock with my phone but only after using a Dremel to shave it into place.

Figured out a leak issue on my roof.
Finally fixed my washing machine with a screwdriver, a butter knife, $0.05 of compressed air, and $0.05 of WD-40.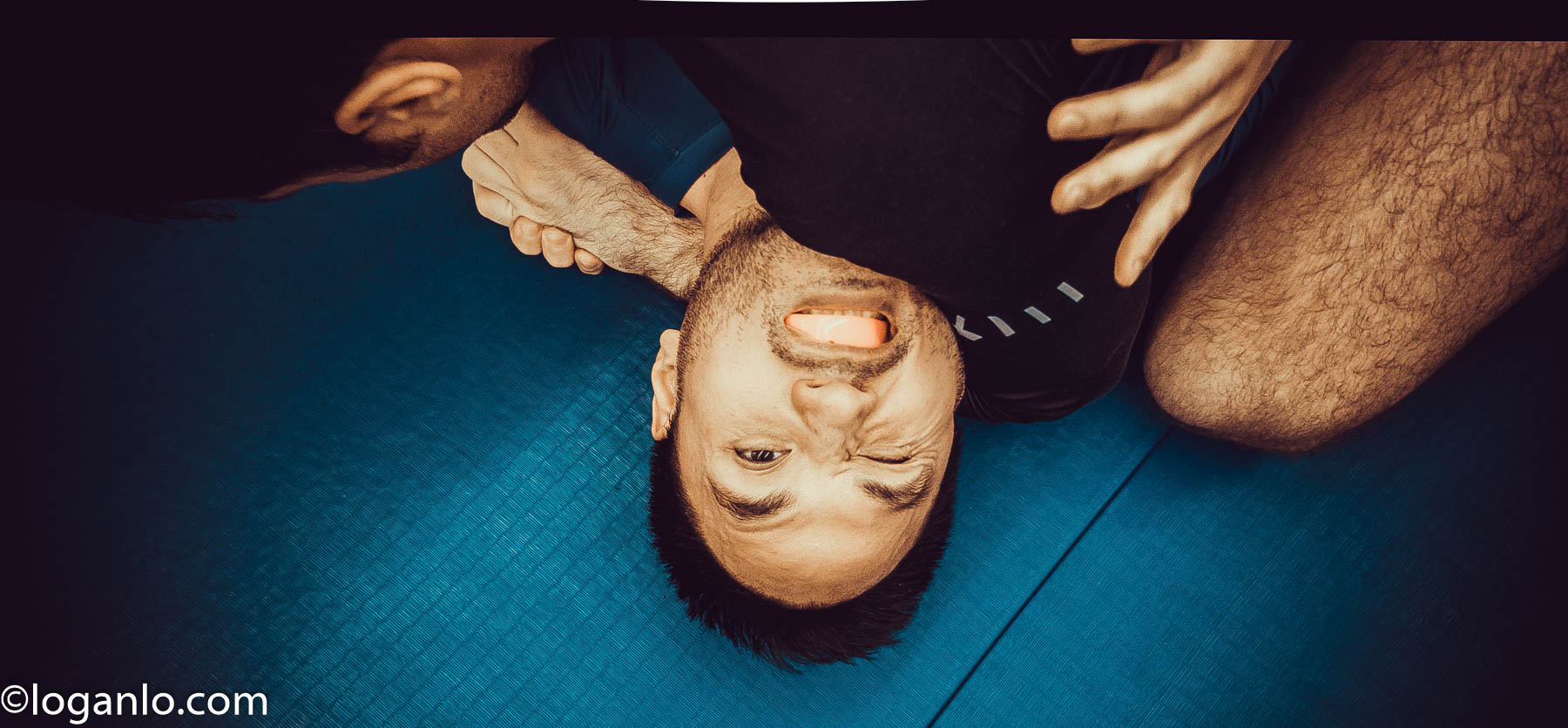 I'm both sober and productive. And it's not even June yet. I'm gonna call that a success, which, let's face it, is a pretty low bar.
Still, I gotta say that I'm super proud of myself for fixing that washing machine.
It took three days – well, two days of drunkenly taking it apart with the first hour of the first day forgetting to unplug it, and then one sober day of reading the manual and fixing it. There was also a disastrous water overflow that reminded me of the night I met Mouse along with people from my gym. I was gonna post up half of this entry yesterday but had to clean up that spill (and troubleshoot the roof). But really that's all beside the point; the main point is that it's f
Fixed.
I'll drink to that.
This is a super lengthy entry.
Was gonna tell you why I changed my lock but I'll save that for another day.
Location: home, with a fully assembled and working washing machine, front gate, smart lock, and roof
Mood: sober – I know, I'm as surprised as you are
Music: I wish you well and hope you find whatever you're looking for
Like this post? Tell someone about it by clicking a button below.