No one else
Him: My tummy hurts. (cries)
My Labor Day began with a massive scare. Without getting into details, something happened that made my heart leap to my throat.
Me: Are you ok?
Him: No. (shakes head) No.
My pediatrician actually just closed her office so I couldn't call her. Instead, I rang up my brother, who told me to take him to the ER in the morning, and another pediatrician buddy – Bryson's wife – who told me:
Her: It's probably nothing. (pause) But it could be intussusception – telescoping of gut. This has to be ruled out. I would bring him to the ER. Right now.
With two doctors telling me to get to the hospital, I was out the door in a shot. Or, I tried to, at the very least.
Him: No! I don't feel well. I want to stay home.
I had never wanted to have another human being with me so much as that moment – with the exception of the last time I went to the ER with him.
With that, I ran about the house like a madman – getting him dressed, grabbing a car seat, etc. I think I tripped at least twice.
With one hand holding a baby car seat and my phone, and the other holding him, I stood on the corner of my block at midnight (I think) waiting for a stranger to bring us to the only hospital north of 42nd Street that I've not yet been to.
After waiting hours, we were finally seen and cleared.
Doctor: We could run some more tests if you want, but I'm fairly certain it's something viral that will pass his system at some point. It might take a while, but as long as you keep him hydrated and keep an eye on him, he should be fine.
Me: (relieved) Thanks, doc.
Him: Thanks, doc!!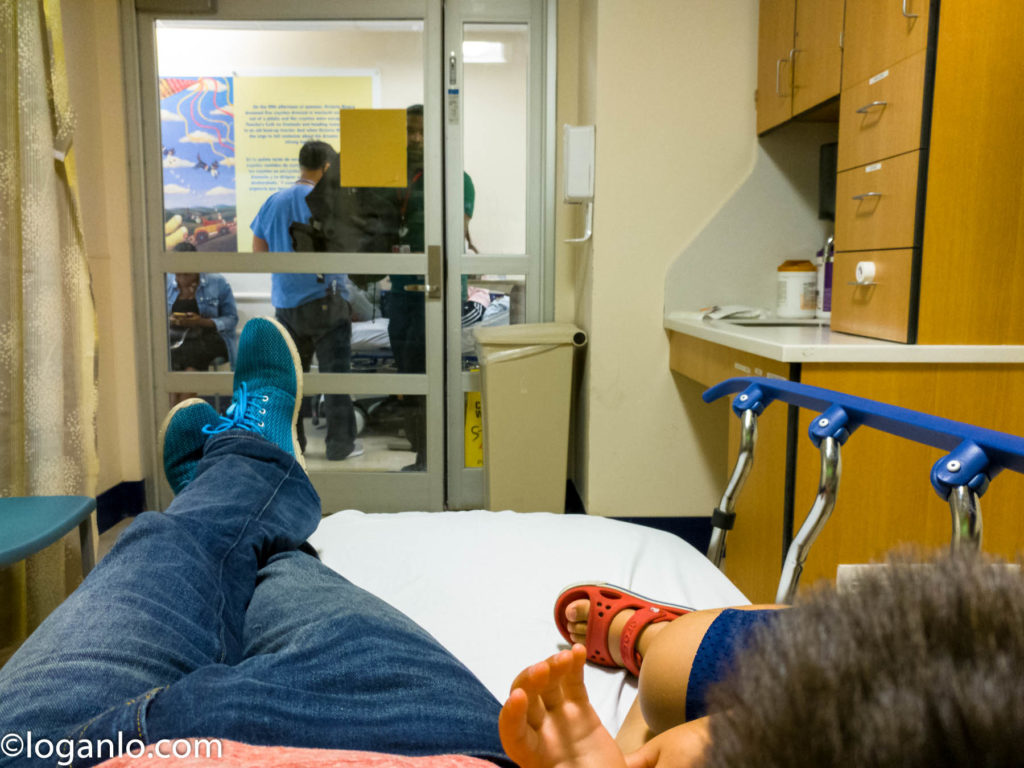 I do note that he was a big hit with the nurses. He sang Love yourself to them.
Blue-Eyed Nurse: OMG, he's made our night!
Then they finally let us go. And the experience made me feel relieved and yet terribly sad and lonely for reasons too complex for me to get into.
I think I stared at him the entire ride down.

Before we left, someone wished us good luck.
Me: I don't…I don't have the kind of luck that people want.
Green-Eyed Nurse: I don't know anything about that, Mr. Lo. (gently) But he's not you. He's your little boy but he's not you. He'll be ok.
Me: (nodding) Thank you.
Her: I know about his mother. (pause) Is there anyo…
Me: No. (shaking head) It's just me and him.
Location: The other night, 168th Street and Broadway
Mood: heartbroken
Music: I didn't want anyone thinking I still care
Like this post? Tell someone about it by clicking a button below.