Extremely positive thoughts
It's funny; every time I go through a bad breakup, I feel the need to be social but not serious.
After my last breakup, I always only hung out with women where I knew nothing could happen. Suppose it's something related to what Caligirl said.
I'm not quite ready to actively date right now, because I know what dating's like and what I'm like.
Him: Why don't you turn it on?
Me: When most people turn it on, it's like trying to drink out of a garden hose. When I turn it on, it's like trying to drink out of a fire hose. It's just my nature .
Him: What's wrong with that?
Me: My rule was always to try and leave people better off having met me than not. That was a lotta people. But not everyone. I don't like having to tell someone that I'm not their fella. I didn't like hurting people. Plus, it's shit out there.
What I'm more interested in is being part of society again: Dinner parties, art exhibits, ridic crazy parties with RE Mike, etc.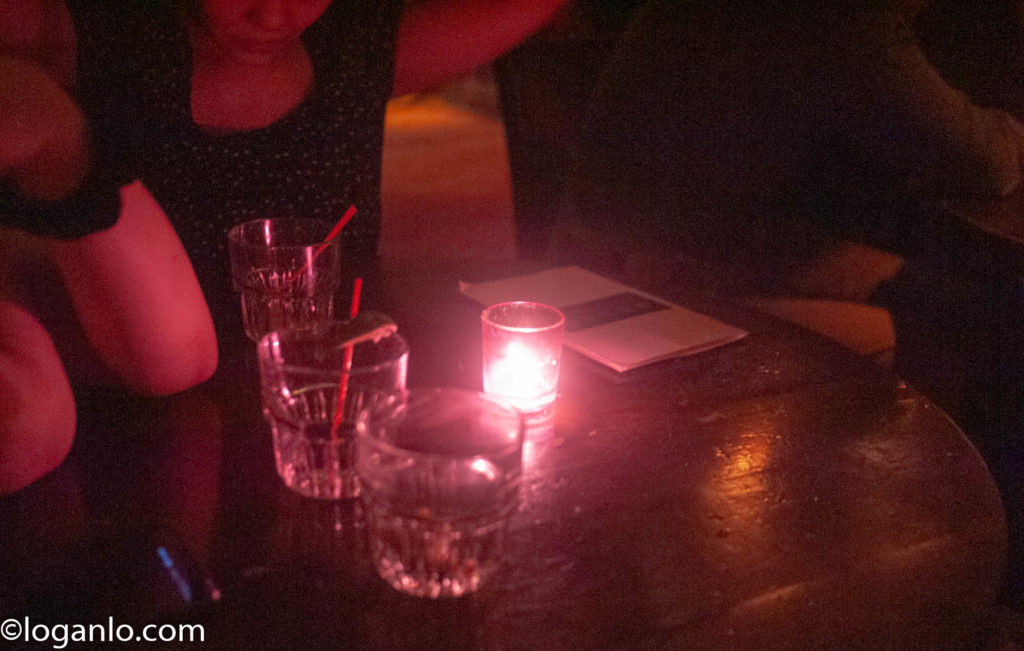 To this end, I rang up two women that I just barely knew.
Me: I want you know that I always have two rules for my female social friends: (a) I will never hit on you and (b) I will try to help you out with any dude you're interested in when we're out and about. I've never broken those two rules, ever.
Faye: Those rules sound great! I am newly single as of a week ago so I just want friends
There was another girl that we'll call Anne just turned 21 that's a gym buddy of mine so I took her out for drinks.
We all ended up at Solas with some of my buddies until late at night and then moved to a hooka bar where I refused to have any hooka.
Me: My dad just died from lung cancer so, no. (thinking) Man, I'm a downer out and about. Let's drink.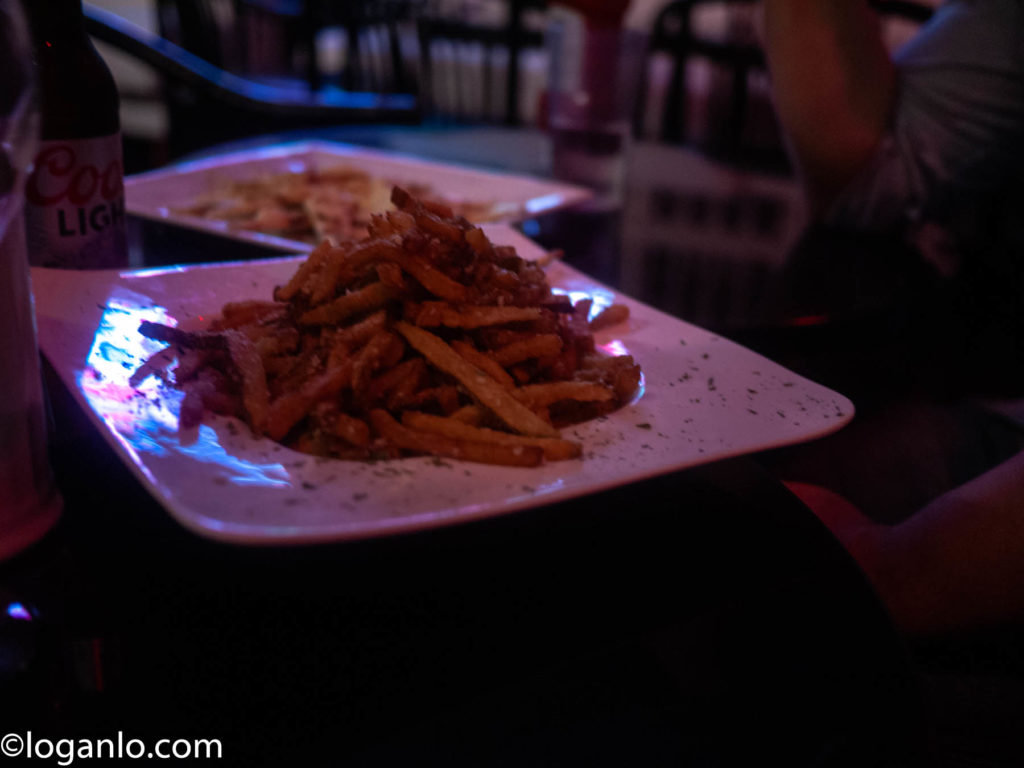 While I didn't hit on either of them, my friends – one in particular – had no such problem.
Him: (hands her his phone) Faye, why don't you go and punch your number and name into it and I'll give you a ring one of these days.
Faye: (laughs, does so)
Faye and Anne came back to mine. I offered for Anne to stay over.
Me: Your safe as houses here if you wanna crash. You'd get brekkie and a toothbrush.
Her: You're great! But I think I can get back ok.
Me: Then I'll walk you to the subway.
After she left, Faye and I sat on the stoop and chatted as she waited for a car.
Her: Thanks for inviting me out. I had a great time. You and your friends are fun.
Me: Thanks. We try.
I gave her a hug and walked the five steps into my apartment. I remember sitting on that stoop with another girl 20 years ago but that's a story for another time.

I haven't really been alone for … well over a decade? Maybe longer than that.
I'm kinda looking forward to being single and social. And being a dad to this awesome kid.
My life's on repeat, although, there are some nuanced changes.
Somehow, I always survive… even when I don't wanna.
Which is not to say that there aren't some unexpected pleasantries here and there.
Her: What are your thoughts on nerdy but hot brunettes?
Me: I have extremely positive thoughts on nerdy but hot brunettes.
Her: Oh, I always thought you were into blondes. My friend thinks you're cute.
Me: Well, that's because I am.
---
On a completely different note, this was in both the Men's and Women's bathrooms of where we went.
No one could figure out how this would work.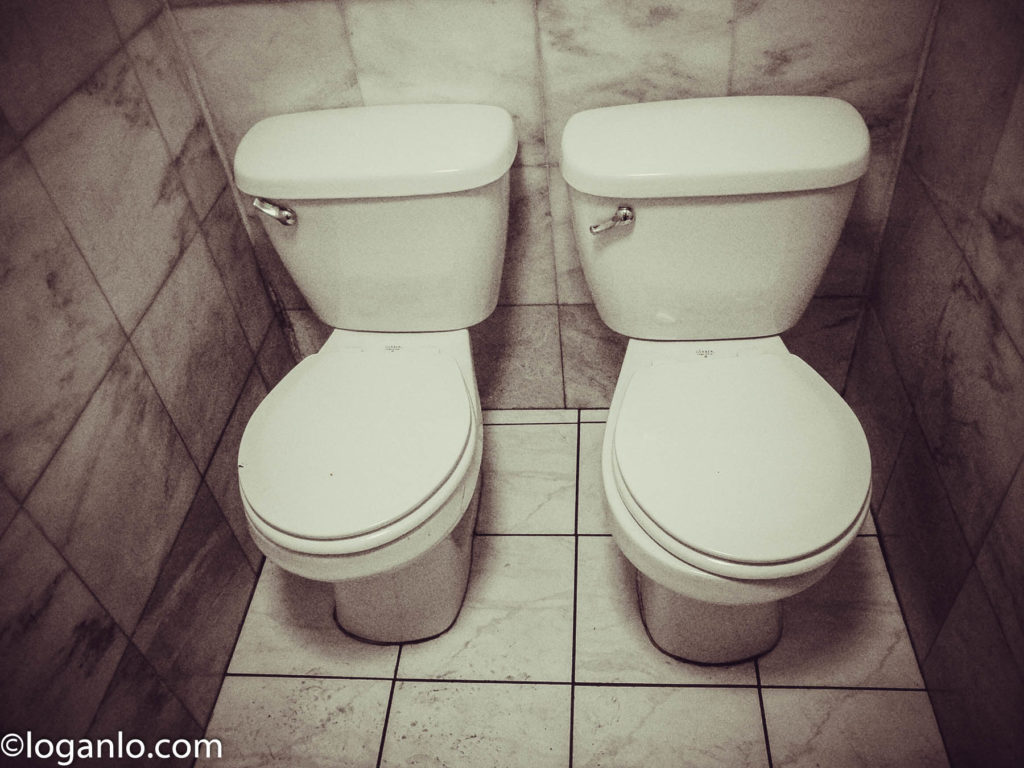 Location: the DMV…all day
Mood: okay
Music: nobody ever did it like me
Like this post? Tell someone about it by clicking a button below.