You know…
Mouse and I met up with Bryson in midtown the other night.
Me: We'll go where ever your little heart desires, my friend. Of course, dinner is on me. Up to $4.23. I'm not super generous.
Him: Let's let Mouse decide. If we do sushi it will be at a place that serves Nakaoche. Otherwise, how about The Meatball Shop?
Me: Fair. Hold on. (checking with Mouse, then back to Bryson) She said the better place to get snockered.
Him: The Meatball Shop it is.
We met up at around 8PM and ate a ton. But really, we drank most of our calories that night.
Him: Are you enjoying your girlie drink?
Her: He'd prefer to have an umbrella in it.
Me: Wait, is that an option?
And we talked about old times and old friends. It was nice having Mouse there to have someone hear our old stories.
Me: We used to be toe-to-toe once. You're one of the few people that's seen who I once was.
Him: (laughing) That was a long time ago, Logan. I'm way ahead of you now.
Me: I know, I resent it.
He and my buddy Steele came together to see my dad to learn sushi-making before he passed. It meant a lot to me that it was the two of them.
That's the thing with friends; they're the living milestones to your life.
Him: Did Logan tell you about the time he crashed at my – all black – fraternity because he was hiding from his ex-girlfriend?
Me: Oh no…
Then he paid for the tab when we weren't looking. (!!)
Me: Don't make me look like a jerkface mcgee in front of Mouse.
Him: Now, why would I do that?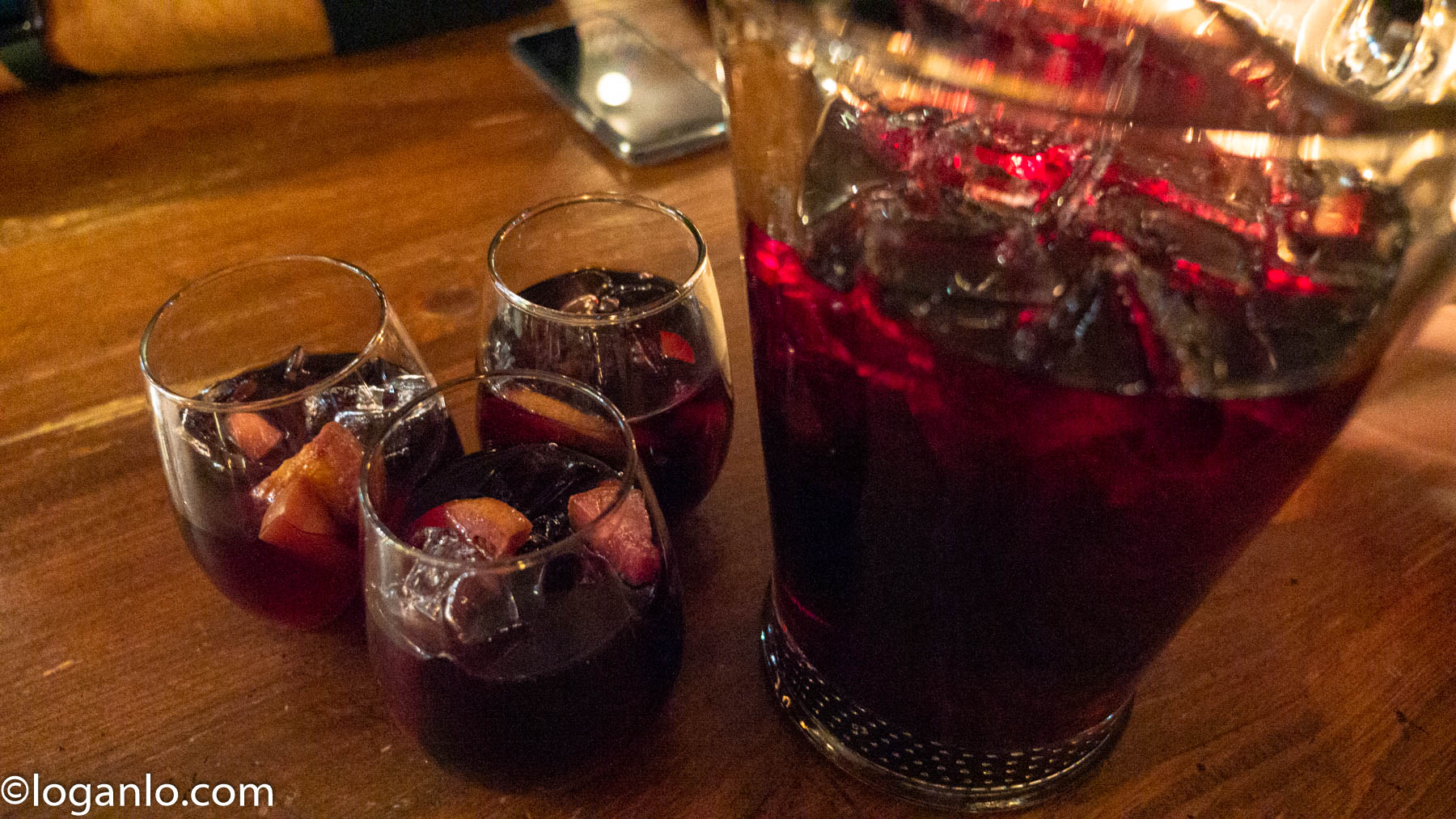 So we paid for the tip and put him into an Uber home.
The next day…
Me: Man, my liver hates you. Haven't done something like that in over a year.
We all end up on our knees at some point in our lives and it's our friends and family that pick us up.
When Alison was sick, I was on the phone constantly with him and his wife.
Like I said, some people in your life are seasons and others seem like they've always been there.
Me: Are you ok?
Him: Good and bad. You know.
Me: (nodding) I know.
Location: another's doctor's office
Mood: beat
Music: It's gonna be a good, good life (that's what my therapist say)


Subscribe!
Like this post? Tell someone about it by clicking a button below.