The president leads
A cornerstone of this blog is that communication isn't what you say, it's what the listener hears. That's because this is my blog and that's a cornerstone of my life.
Above's a picture of JFK's presidential inauguration. Look at the men in the crowd of the picture. What do you see?
Hats. Dudes wore hats back then. Period.
But now, check out Johnson's inauguration pic just a few years later. Notice that, while there are hats, there are a lot fewer of them.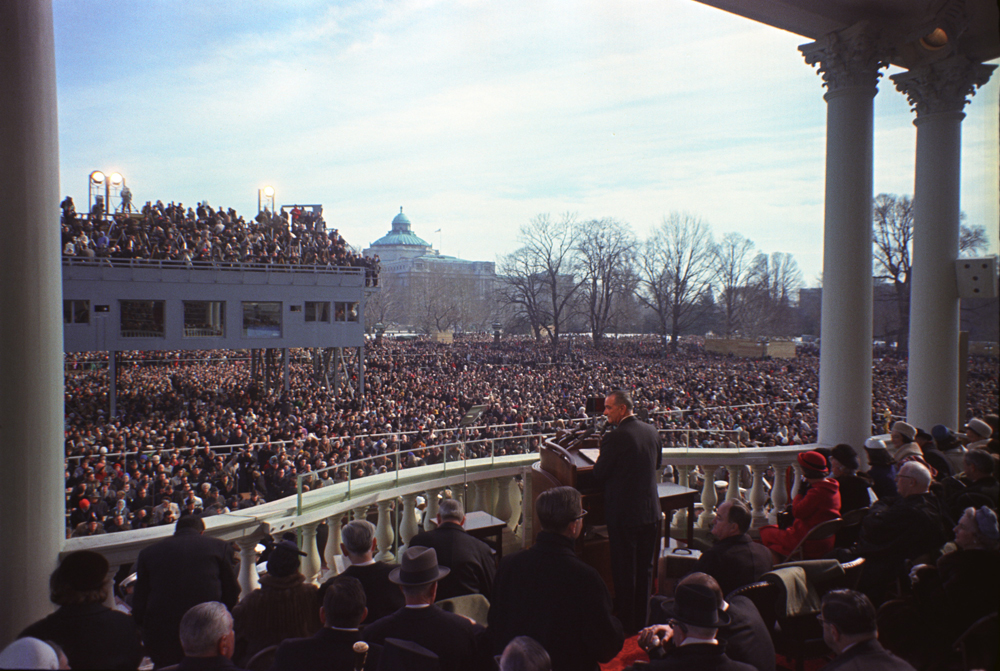 What happened?
The answer's pretty simple; JFK generally didn't wear hats. And dudes that saw him walk around without a hat thought – consciously or unconsciously – Well, if he's not wearing a hat, I'm not gonna wear one either.
Did JFK purposely go out of his way to single-handedly destroy the hat-making industry in America? Probably not. But that's what happened.
Unintended consequences and alla that.
I've been noticing that the deep red people I know are suddenly fixated on China as the evil empire – which it is, for sure – when they never previously posted anything about it before.
Similarly, wearing a mask has become a political statement versus a simple safety measure.
I also note that Trump has generally not worn a mask and that the US now leads the world in COVID-19 rates and deaths.
To say that JFK destroyed the hat industry is to simply go back and piece together facts.
To say that Trump killed his fellow Americans by the thousands is probably similarly accurate, although only time will tell.
As for me, I'm glad that JFK didn't wear hats because, with my huge head, I'd probably block out the sun.
Podcast Version
Location: Battery Park City, seeing about a girl
Mood: hot, hot heat
Music: I'm just gonna go out (Spotify)


Subscribe!
Like this post? Tell someone about it by clicking a button below.