Achievement unlocked
Was brushing the kid's teeth the other night when I reached down and noticed that his new teeth were growing behind his baby teeth instead of underneath.
So, late Sunday night, I contacted his dentist and set up an emergency morning procedure.
It was stressful. All this happened on the anniversary of Alison's passing so I was already rough and this didn't help.
Still, within 12 hours of finding this out, I had a procedure scheduled. I pride myself on getting shit done.
He was blissfully unaware Monday morning so, when it was around time for us to walk out the door for school, he said, "Why haven't you started making lunch? It's almost time to go!"
That's when I told him we were going to the dentist.
He was sad and upset but only for literally a minute. In some ways, he's what I always wished I was, like a reed – bending at bad news but then springing right back to normal.
Honestly, the whole experience could not've gone better. The dentist was a pro and the kid was a doll. 30 minutes later, it was all over.
Me: You get a burger for lunch and ice cream for dessert tonight.
Him: Yay! Will the Tooth Fairy come?
Me: I think so!
Him: (thinking) Does she come every night to check? How does she know when someone loses a tooth?
This kid's really too smart for me to handle.
This is him counting his "money" – from the dentist – after everything was over and done with.
Note that he was high as a kite on laughing gas and that's a story for another day.
Every year Mouse would come spend time with me on the 24th but she's gone now.
But Chad was kind enough to show up to check in on me. He ended rolling with both me and the kid.
Thank goodness for the good souls, yeah?
The night was interesting.
Spent a solid 15 minutes trying to get into his room without waking him up and finding the teeth under his pillow.*
Once I found them, I bent over to pick up the crisp two dollars I lay on the floor and my knee made this insanely loud popping sound. I froze for a solid 90 seconds as he tossed around.
I would not make for a good burglar.
Anywho, he didn't wake up and I managed to slip the two dollars near his pillow – didn't want to chance getting this far and waking him up by slipping the bills underneath his pillow.
Level unlocked: Tooth Fairy.
Like everything else, it was bittersweet. This woulda been something fun and sweet to share it with, instead, it was just me and my bum knee.
OK, and Chad…I get why people look at us funny.
But the boy's ok, and that's all that really matters.
Him: (next morning) Papa, papa, the Tooth Fairy came! I got two dollars!
Me: Great! I get 10%.
Him: I thought she didn't give me anything but I found the dollars next to the bed.
Me: You gotta believe in the system, kid.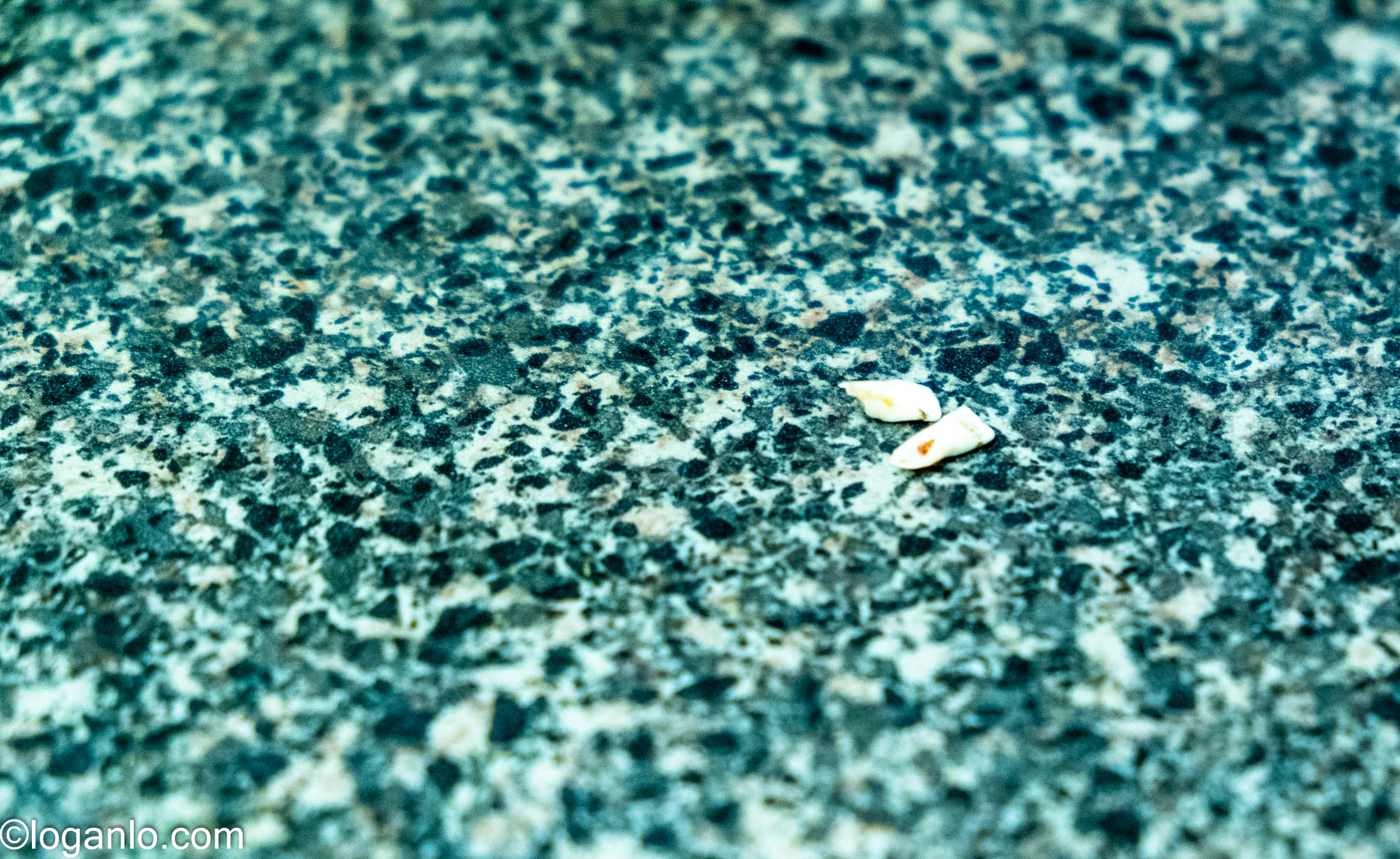 *As an aside, whose bright idea was it to have this whole tooth fairy thing UNDER the pillow of a sleeping child?
If I manage to take over the world someday, that's gonna be one of the things I'll have to change.
That, world peace, and basic universal healthcare.
Location: earlier this week, my office, of all places
Mood: empty
Music: be okay, be okay, be okay (Spotify)


Subscribe!
Like this post? Tell someone about it by clicking a button below.