A weekday night out with old friends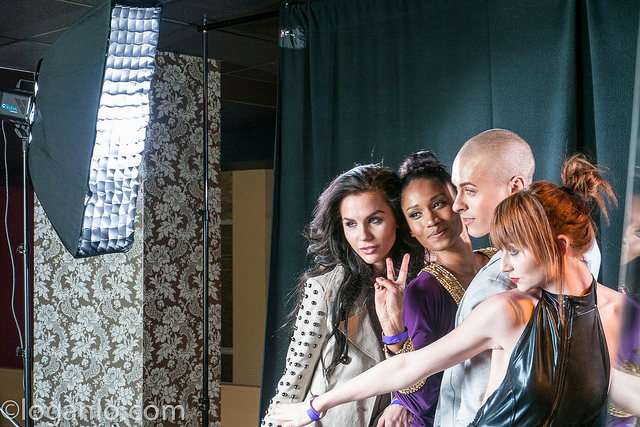 RE Mike dropped me a line. Panasonic was having a party at Bowlmor Lanes in Times Square to launch their new Lumix DMC-GM1 camera and he and another buddy of ours were going.
We met up for a quick drink beforehand and were soon there. After settling in, lots of photographers showed up.
Me: Who are they? (pointing to the group above)
Him: The cast of American's Next Top Model.
Me: Cool. Be right back.
As I said, I have a camera and little to no shame.
Me: This is like old times.
Him: It's been a while.
Me: Hey, there're cheerleaders over there.
Him: Those are the Jets Flight Crew.
Me: Cool. Be right back.
It wasn't all fun and games, though.
Me: So how have you been?
Him: (pause) My father just passed away.
Me: Why didn't you call me?
Him: I don't know. I just...
Me: (later) Well, there's not much for us to do but get seriously lit. Shall we?
It was an open bar with food as our old days so a lot of it was hazy.
He's an old friend so when old friends want to drink to help overcome the blows, then we drink.
Because we have friends and readily available alcohol for just such an occasion.
Me: (raising glass) Here's to your dad, man.
Location: home, getting ready for an important appointment at 3PM
Mood: concerned
Music: of course it's gonna get better. Gonna get better


Subscribe!

Like this post? Tell someone about it by clicking a button below.
Related articles